In terms of gameplay, peripheral issues are the most prevalent. Most Windows 10 gamer's peripherals, from mice and keyboards to loudspeakers and headphones, have at least one issue. Playing games is a time when you put a lot of stress on your peripherals. Why Does My Keyboard Not Work When I Play Games is the topic of this post, which aims to provide you with solutions to your keyboard concerns?
Ways to Fix Keyboard Not Working When Playing Games
Many other gamers have also expressed their displeasure with this issue. While running a game on their Windows 10 Computer, several reported that the keyboard had stopped operating. Check out the solutions below and discover which one feels right for you.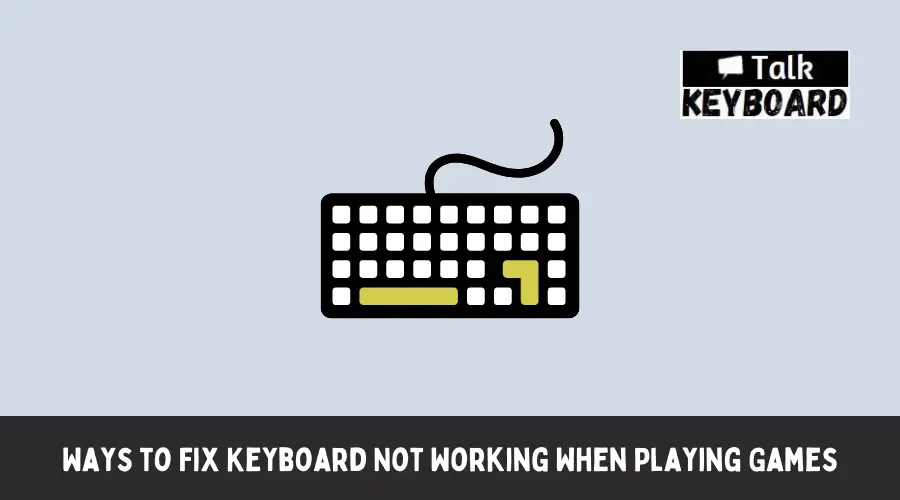 Typical Inspections
When anything is wrong with your keyboard, the primary thing you should do is examine the connectivity between the keyboard and your system.
When utilizing a wired keyboard, check the cord to ensure it's not broken.
Additional USB port may be used to connect to your keyboard.
Make sure your Bluetooth keyboard is still connected to your PC if you're using one.
Examine the keyboard's battery power.
Navigate to the Update & Security section under Settings. Then click Troubleshoot and keep scrolling to the Keyboard section. To begin the troubleshooting process, choose Run the troubleshooter. The Keyboard troubleshooter may be able to solve your issue with the keyboard.
Turn off the Overlays
In the case of Discord, Mumble, or Twitch, ensure that the overlays are turned off. Inspect your background applications and overlays whenever the problem occurs since one of them is most likely to be the source of the fault.
A simple workaround that worked for many players was to turn off the Discord overlay. To that reason, we urge you to follow suit, since it may provide the solution you require.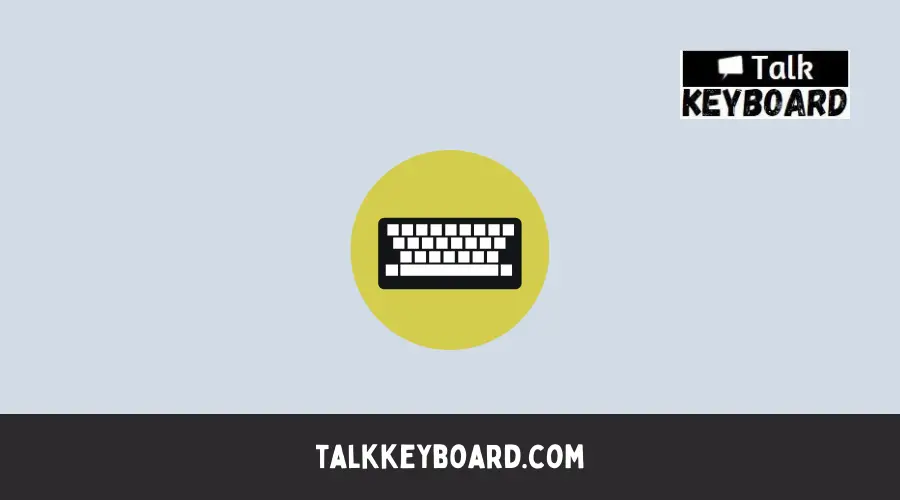 Launch Game as Administrator
In case you're having trouble with a specific game, just shut it down. Afterward, go to the game's installation directory. Run as administrator by right-clicking on its file (game.exe) then selecting Run as administrator. The gameplay should run correctly now, and the issue with your keyboard should be resolved.
It's important to remember that this is just a temporary solution, and you'll have to redo the process every time you launch the game. To get a more lasting solution, you may configure the game such that it always starts with administrator privileges:
Identify the game's shortcut and select it with the right click.
Choose Properties.
Now choose the Compatibility option from the panel of options.
Underneath the Settings tab, check the option beside Run this program as an administrator.
After that, hit Apply and finally OK.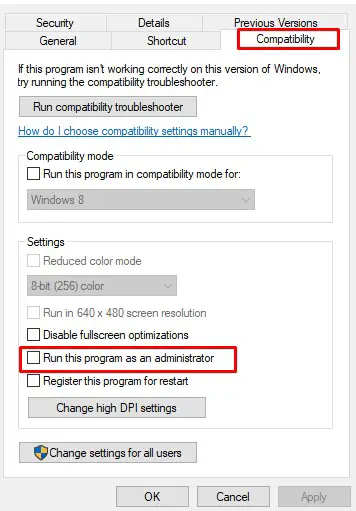 Upgrade the Driver for your Keyboard
If your keyboard isn't working correctly, you may need to update the driver. It's possible that you're using an older edition of the keyboard drivers or the one that came with your keyboard when you bought it. It's best to experiment with both methods before deciding which is best for you.
Look for "device" in the Windows search field and choose the first option. Instead, try pressing Windows key + X and then selecting Device Manager.
The keyboard driver may be accessed by right-clicking in Device Manager.
Pick Update driver after that.
Simply hit on the link that says "Search automatically for updated driver software" on the box that displays.
Whenever a fresh driver is discovered, download and install it.
Perform a Virus Scan 
Viruses and malware are two of the most common causes of a keyboard that won't function properly. Run a comprehensive scan of your anti-virus software when it has been updated.
To be safe, scan your computer for and eliminate any malicious files you detect. In Windows 10 OS, the built-in anti-virus tool Windows Defender has gotten more robust and extensive, and you must never deactivate it. 
Unclog the Keyboard
If it's been a while since you dusted your keyboard, now is the time. It's not a difficult task to cleanse a keyboard. Just use these tools: a dry cloth, rubbing alcohol, pressurized air, Q-Tips, and a tweezer to get to the bottom of it almost immediately.
Start with a Google search for "clean sticky keyboard," and you should find a plethora of helpful information. Some of the most frequent causes of keyboard sticking may be rectified by using the solutions listed above.
Conclusion
Your gaming experience and earning points might be completely ruined if your keyboard malfunctions at the start of a game or in the middle of one. Due to how much time is spent playing games, this might be a huge inconvenience for gamers. Hopefully, you've found the answers you were looking for to the query, "Why Does My Keyboard Not Work When I Play Games?"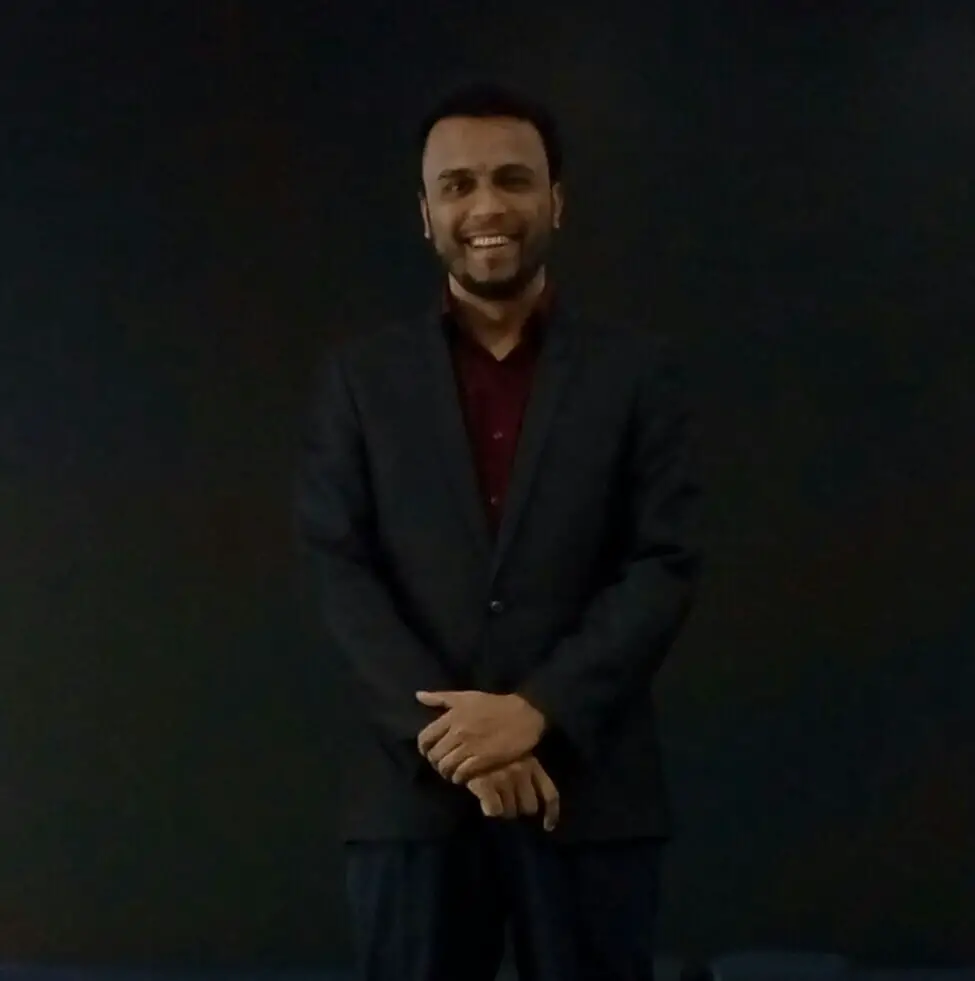 I am a regular user of computer keyboards. For using keyboard face different kinds of problems and also solve it very easily. I love sharing knowledge about keyboards.