Technically, mechanical keyboards are well-performed and long-lasted. Though, It may fail to work properly at any time like the keys become sticky. 
In this article, we will guide you about how to fix sticky keys on a mechanical keyboard. The same process goes on for Mac or Dell laptops. 
Keep reading!
There is not much worry about the fixing of the sticky keys. You have several options in your hand to fix this issue. You need to understand the reason behind the sticky keys on mechanical keyboards.
Dust and debris
Your surroundings are full of dirt, dust, and debris. The keys are usually getting sticky while the dirt accumulates inside the keys. This prevents the switches from performing accurately. 
Solid and liquid food items
If you are a foodie then it may happen sometimes to you. Though who loves to eat while working he/she could face the issue too. Accidently, food or drink may split on the keyboard and the keys will get sticky. 
How to fix sticky keys on mechanical keyboard
Many ways are available for fixing the sticky keyboard issue. We are gathering some of them here. You can follow one of them or more as much as you need. 
Way 1: Shake well
First, unplug your keyboard from the computer. Then turn the keyboard upside down at an angle and shake it forcefully. If anything got stuck under the key, it will release from there. You can use a brush to remove dust or debris under the keycaps. Is this how to fix sticky keys on mac. You can use this method to get rid of your corsair keyboard keys sticking. 
Way 2: Blow it out
Blowing with compressed air or canned air is also a good method to release the sticky keys. If anything sticks under the switches, the blow of the air will help to remove it. This is the most common solution to the question of how to fix sticky keys on mac. 
Way 3: Keycaps remove 
This method is next after the above methods. If those methods do not work then it would be a better option. For this, you need some accessories like keycap puller, air can, rubbing alcohol/Isopropyl, dish soap, and cotton bud/soft cloth. 
After removing keycaps by keycap puller, wipe the switches with any soft cloth or cotton bud. Dip the cloth or bud in the rubbing alcohol or Isopropyl. You can use the canned air for blowing the dust too. Soak the keycaps into the soap water for a few minutes. Then wipe the caps fully. 
Replace the caps properly. You may need to push a little hard to set the caps. All set!
You can fix your corsair keyboard keys sticking issue by these methods easily. Also, these are the solutions to the problem of how to fix sticky keys on Dell laptops.
Way 4: Remove switches
If the issue is still unchanged then go through this process. You have to remove the switches and clean them thoroughly. IT will be difficult if you have no proper knowledge for eliminating the switches with proper cautions. You may damage the keyboard. 
So, we suggest you not do it on your own. Take the keyboard to any authorized or expert technician. 
Another problem, "keyboard keys sticking but not physically"
Surprisingly, there is an issue like the keys perform properly but act sticky. It means your hardware is perfectly fine but it's not working. To solve this issue, you need to check something on your computer.
First, check in a safe mood on your computer if the issue is present there. 
Second, run the system file checker. It will find the corrupted files and will repair the files.
To run system file,
Press the key WINDOWS+X
Select Command Prompt(Admin)
Type SFC/Scannow
Press Enter
If the above options will not give you any solution. If you still face the issue that the keyboard keys sticking but not physically, then go to the third option.
Third, do a clean boot. Hope it will resolve your issue. 
That's all we got for you!
We hope that the above solutions will help you to solve the above issue about how to fix sticky keys on mechanical keyboards.
Read More: How do I get my keyboard back to normal size?
The better solution to fix sticky keys on mechanical keyboards is using compressed air. Unplug the keyboard, remove the keycaps and blow the compressed air. You can clean the caps with soap water and wipe the switches with dump soft cloths. Be careful while replacing the caps and set them properly. 
EASIEST way to clean sticky keyboard keys/switches
FAQ
Q1: My Windows key is sticky, what can I do?
Ans: Maybe something is stuck in between the keycap and switch. You need to clean them. Blow dry with compressed air. If the key is still sticky then you need to remove the keycaps. After that, clean the switch and the cap by dumping cloth or rubbing alcohol. Hope it will work for you. 
Q2: I followed all methods but still not working?
Ans: If the solutions are not working for your keyboard then you need expert help. Please take the keyboard to the authorized experts or any technical person.
Ques3: My keys are repeatedly sticking, how can I fix it?
Ans: When the keys are often sticky, it seems that you need to repair or change the keyboard. Go to your keyboard's service provider or take an expert's help. You may need to buy a new one.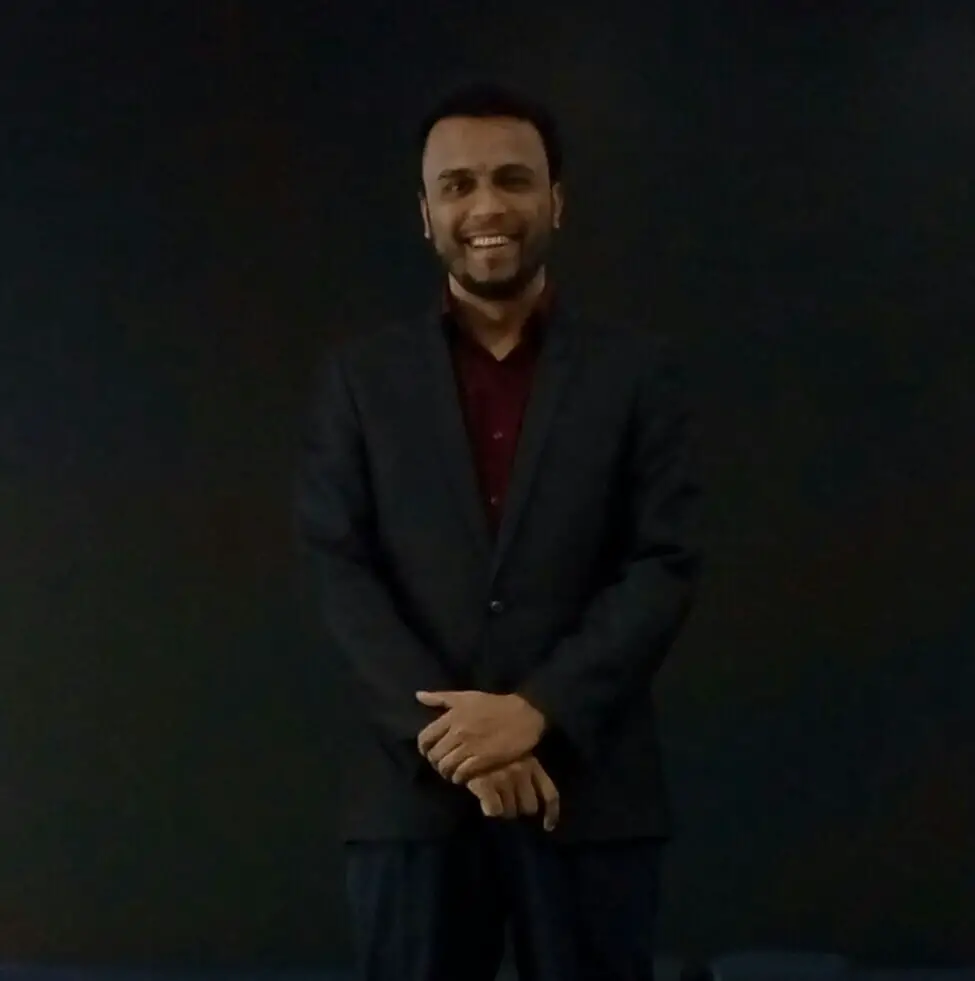 I am a regular user of computer keyboards. For using keyboard face different kinds of problems and also solve it very easily. I love sharing knowledge about keyboards.