We all have our comfort zone. And when it comes to tablets, you can use them as your handy phone or you can also turn them into a laptop or computer! And the best way to make typing easy is to add a keyboard with it, most clearly Bluetooth or wireless keyboards are the right deal! Let's learn how to get keyboard to work on tablet!
Methods of Connecting Keyboard to Tablet: Android, iOS, and Windows Tablets
We have listed the methods of connecting all three tablets to your Bluetooth keyboard. It takes only a minute to do it!
Connecting Keyboard to Android Tablet
First of all, we will discuss how to use keyboard on Samsung tablets or any other android tablets. Let's check out the step-by-step method.
First of all, you have to turn the keyboard on and then get the keyboard to discover. In cases, the connection mode is necessary. So, first of all, you have to make your keyboard discoverable. After you have made the keyboard available to connect, you have to get the tablet in your hand.
Now, take your tablet and go to the Settings of your tablet. From the settings, you have to search for Bluetooth. As we are dealing with a Bluetooth keyboard, it's not possible to connect the keyboard if the Bluetooth of your tablet is not working. Once you find the Bluetooth settings, you can simply turn the Bluetooth on to connect the keyboard.
After you have turned on the Bluetooth, it's time for you to search for the keyboard. If your keyboard is connected to the Bluetooth of your tablet, it will automatically get connected. However, if this is the first time you are doing this, you have to connect it manually. For this, firstly, you have to settle for the "Search for Devices option" to add a new device.
The tablet will bring up a list of devices that are available for the connection. From the list, search for your keyboard. By connecting your keyboard, the tablet will get connected to the keyboard. However, in some cases, pins are asked for the connection. If your tablet asks for a pin, it will show a pin on the screen. All you need is to go through the keyboard and type that pin on your keyboard. And you are ready with the keyboard connected to your tablet!  
If you see your Samsung tablet physical keyboard not working, you might need to switch off the keyboard and once again try the whole method. If it is connected, disconnect it and reconnect it!
Connecting Keyboard to iOS
We have discussed the android tablets already. Here, we will tell you how you can connect your iOS tablet with the keyboard. Let's learn how to do it.
Just like before, firstly, you need to turn the keyboard on. Once the keyboard is switched on, you have to get the keyboard in discovery mode. In this way, the keyboard will find your iOS tablet easily. Once the connection mode is on, move to prepare the tablet.
Get your hands on the tablet and go to Settings. Once you are in Settings, search for the option Bluetooth. After finding Bluetooth, switch it on. When the Bluetooth is switched on you have to start searching for new devices if you have not already added the device.
Now, your device will keep searching for the available devices. It will show the list of devices that are available for the connection. And in the list, you will find your tablet listed. When you see it, tap on it and you will be connected to the device.
However, you might require a pin. Go through the keyboard and type it there to confirm that you want to connect your tablet to this specific keyboard. And you are already. The keyboard will be connected to your iOS tablet.
Connecting Keyboard to Windows Tablet
If you do not own an Android or iOS device, then you might be using a Windows tablet. For the newbie, it can be difficult to connect their Windows tablet to the keyboard. Well, we have to step by step method to do it.
Firstly, go through the Bluetooth keyboard and switch it on. Make sure that it is fully charged. Once you switch on the keyboard, go through the connection settings of the keyboard and settle for the discovery mode. In this manner, your keyboard will be available for connection.
After you are done with the connection mode, you have to go through the tablet and get it ready. Your tablet will not get connected to the keyboard automatically. For the Bluetooth physical keyboard, you need to switch on the Bluetooth of your Windows tablet.
To switch it on, get into the Settings of your Windows tablet. There, you will find a Bluetooth toggle available. Switch it on and then, your device will be discoverable to the keyboard for the connection. Once it starts searching for new devices, it will show you several devices that you can connect to your tablet.
In the list, you will see a lot of devices that have their Bluetooth switched on. However, you only need to pick up your keyboard. Either your keyboard will be listed as its name or its brand name or the name you have saved it. When you find your keyboard listed, all you need is to tap on it.
It will show you that the connection is creating. In this process, you might require pairing up manually. However, in most cases, it is not required. But if you see your tablet asking for a code, it will show the code on the screen. Once you see it, all you need is to type the code on your keyboard the connection will be formed!
As you are using the physical keyboard, the tablet's keyboard might be annoying too. In that case, you have to learn how to hide the keyboard on Samsung tablet along with the iOS and Windows one!
How to connect a Keyboard to Tablet
Wrap UP
The method of connecting a Bluetooth tablet to your keyboard is as easy as connecting your Bluetooth earphone. All the methods for iOS, Android, or Windows tablets are almost similar. You do not need a professional for this. Once you have learned this, you can never forget it!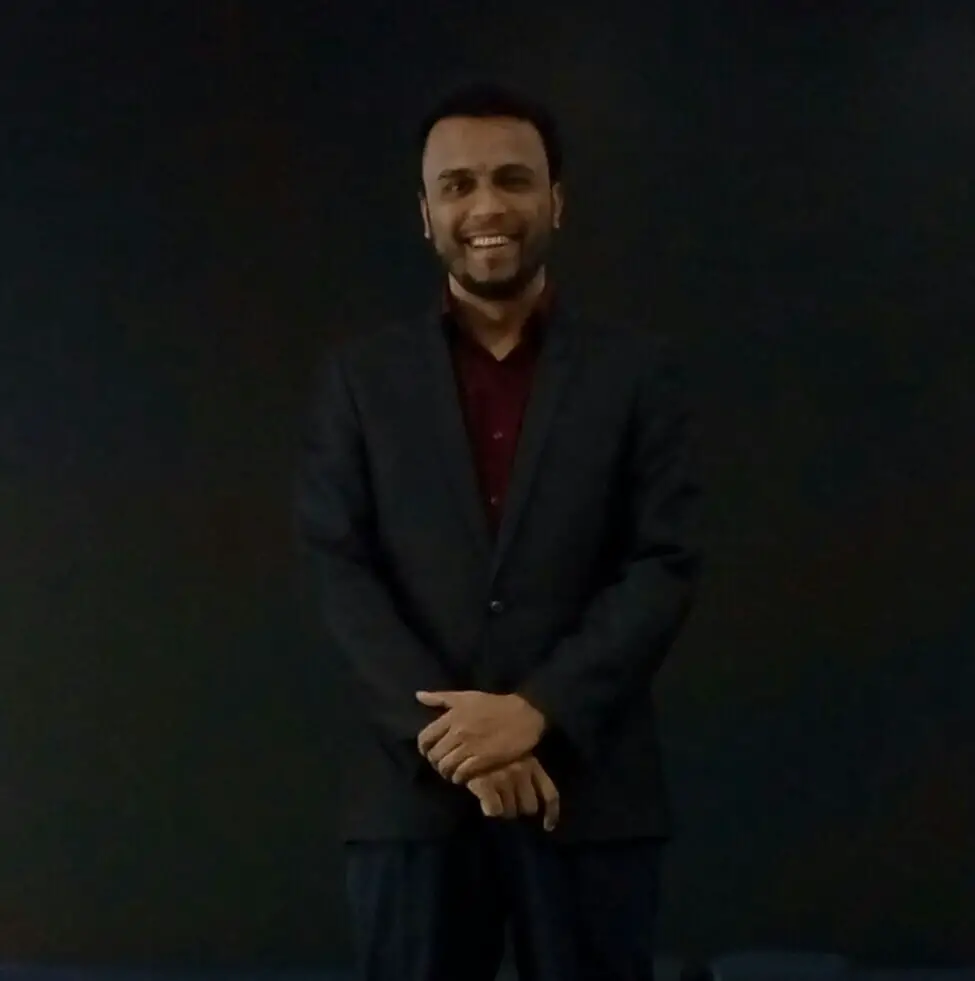 I am a regular user of computer keyboards. For using keyboard face different kinds of problems and also solve it very easily. I love sharing knowledge about keyboards.