The Logitech G512 Mechanical Gaming Keyboard is popular among gamers for its responsive keys, customizable features, and sleek design.
But sometimes, Logitech g512 carbon keys are not working. It may be because of an old driver, poor USB connection, dusty keyboard, and keys, or broken keycaps.
I'll walk you through some troubleshooting steps to get your Logitech G512 Carbon keyboard back up and running quickly. I've got you covered, from checking your connections to updating your drivers. So grab your keyboard, and let's dive in!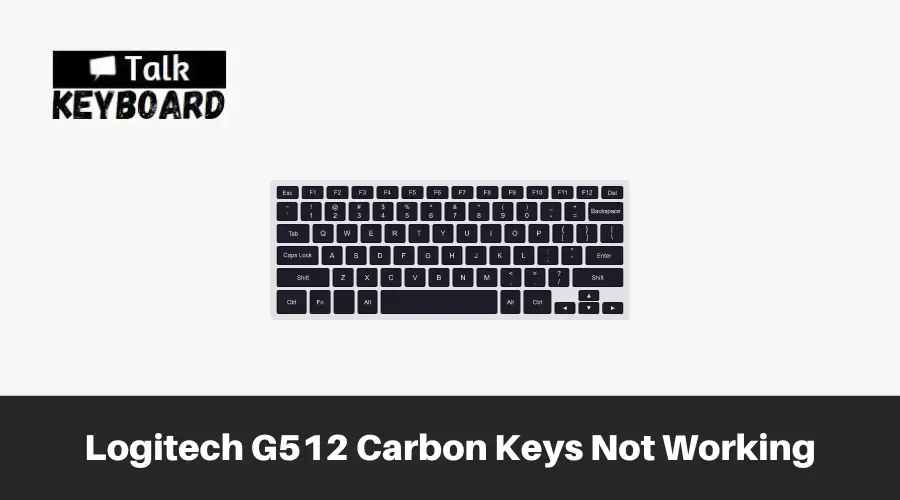 Logitech G512 Mechanical Gaming Keyboard
G512 is an RGB mechanical gaming keyboard with superior Romer-G mechanical key switches, the choice of esports professionals worldwide. It is the ultimate balance of performance, advanced technologies and features, and unrivaled build quality. The Romer-G Linear keystroke is smooth.
With Logitech Gaming Software, you can customize illumination for each key, create lighting effects, and experience in-game integration from a palette of 16.8M colors. G512 is constructed from the highest-grade materials for longevity and a premium look, with a focus on high-end finish and performance.
Features Of Logitech G512
G512 has around 16.8 M color options per key. Create your animations or select from a library of pre-made effects.
With LIGHTSYNC technology, lighting is controlled by games, audio, or your screen to provide the most immersive RGB experience yet.
The Romer-G Linear has a smooth keystroke. All switches are tested and rated for a 70 million click lifespan to ensure dependability and durability.
G512 is a robust and durable 5052 aluminum-magnesium alloy, allowing for a simple design and a gorgeous look. The 5052 alloy's stiffness also creates a strong, non-slip chassis with a comprehensive range of features for an unrivaled gaming experience. Convenience and quickness are within easy grasp.
The second USB cable links the USB passthrough port to its input for full power and data speed. Plug in a gadget or mouse to charge your opponents without breaking a beat.
Controls for media and lights are directly at your fingertips. Control volume, play and pause mute, toggle game mode, alter lighting effects, and so on with the FN key. Configure your function keys to conduct these alt commands by default using the FN toggle functionality in Logitech Gaming Software (LGS).
Don't lose a game because you pressed the Windows key too quickly. FN+F8 toggles the game mode. Logitech Gaming Software can be used to disable additional keys. Save RGB lighting profiles per key in onboard memory for usage on any system.
How To Fix G512 Carbon Keys Is Not Working.
You may take a few troubleshooting actions if the G512 Carbon keys on your keyboard are not working.
Keyboard Driver Update
Updating the keyboard driver is an important step in fixing the Logitech G512's inability to identify keyboards.
You can accomplish this fast by going to the Logitech support website. Logitech keyboards include an updater, which you may access by visiting the official Logitech support website.
Restart your computer.
When you attach a new keyboard that doesn't work, this is a common issue.
You are fortunate in this scenario because there is a simple solution to the Logitech G512 keyboard not detecting the pc.
Restart your computer to see if this resolves the problem.
First, restart your computer.
Hold the Power button for approximately 5 seconds until the system turns down.
Wait around 30 seconds after turning off the system before turning it back on.
Ensure proper connection of the keyboard.
By disconnecting and replugging, the keyboard is correctly connected to your computer. Double-check the devices ' connections after inspecting the Logitech G Hub device and the keyboard.
There are various methods for determining whether or not the connection is secure.
First, determine whether the connection is physically broken.
Ensure the keyboard is properly plugged into the Logitech G Hub's USB port.
Check whether a USB cord links the Logitech G Hub to the PC.
Check that the USB port is operational and that the device is attached.
It's conceivable that your PC's USB port is broken.
In that situation, connect the item to a different USB port.
If the USB port isn't working, try an external USB hub.
You can use a different USB port if you already have a USB hub.
If the problem persists, try a different keyboard.
If the keyboard is properly attached, the Logitech G Hub will identify it.
Remove your Keyboard Driver.
Your keyboard may only work if your keyboard driver is turned on or updated. You can reload the keyboard driver to see whether the problem has been resolved. This is how you can accomplish it.
Click the Start button, type device manager, and then click it.
Look for the keyboard in the device management, where you'll see the Logitech keyboard driver name, then select Uninstall.
Logitech G51 Keyboard Keys Aren't Working
Follow the on-screen instructions to complete the uninstallation.
Restarting your computer will immediately reload your keyboard driver.
Update your driver.
A driver issue is likely causing your keyboard to cease working. Your keyboard driver is always updated to provide the best performance possible. If it is not updated, you can update your drivers manually by following these steps.
Navigate to the start menu, type device manager, and select it.
Locate and right-click on your Logitech keyboard driver.
Logitech G512 Keyboard Keys Aren't Working
Now, select the Update Driver.
When you click on the search automatically for the driver's button, your driver will be updated.
Restart the Human Interface Service (HID).
You cannot use the Logitech keyboard keys if the Human interface service is disabled; you must enable it to use the carbon keys. This is how you can accomplish it.
To open the run command window, press window+R.
Enter services.msc into the search bar of that window.
A list of services will be displayed; double-click on the human interface device access and ensure that the starting type is set to Automatic.
If you modify the settings, restart your computer; the changes will take effect only when you restart.
Clean and inspect the keys for dust or filth.
A lot can happen if something goes wrong, like liquid spilling or food lodged beneath the key. You may clean your mechanical keyboard by wiping it down with a damp cloth and then drying it. One little detail that many people are unaware of is the importance of hairspray in the cleaning procedure.
If you need to go a little deeper with your keyboard cleaning and want something more effective than hairspray, you can use rubbing alcohol or another form of cleaner. Using only a little water is critical since liquid can become trapped between the layers.
If you want to get very deep into your keyboard cleaning process, you should also consider utilizing an air compressor for more serious cases where dirt or dust may be stuck under them.
Remove the keycap first, then apply compressed air to the repeating key. You can also blow into the repeating key with a straw to remove any material. Replace the keycap and check to see if the issue remains.
Check your keyboard cable.
However, if the problem is caused by pressure on another button, you should check the wire on your keyboard. This is normally accomplished by removing a few screws and inspecting the cables for any kinks or damage that may be causing the button to not take enough pressure before going on to the next one.
Discover a kink or damage in your keyboard cable. It may be time to invest in some new cables. There are plenty of options on the market for keyboards with detachable cords that are simple to replace when one is broken!
Repair or replace a broken keycap
Whether your keyboard is clicking and you've checked the cord to see whether it's the source, there could be a problem with one of its keycaps.
Keycaps are simple to replace, but you must ensure that the replacement keycap matches the switch stems you have.
Check to see if the power is turned on.
Check that the keyboard is turned on. In an unresponsive keyboard, the battery is most likely low, causing it to turn off automatically and cause Bluetooth issues. You must check its status to ensure that it is turned on.
Holding down the Easy-Switch button for three to four seconds also works. After pressing the button, you will be able to find the keyboard. When your computer recognizes your keyboard, the LED on your keyboard will begin to blink rapidly.
FAQ
Is G512 Carbon hot-swappable?
No. The Logitech G512 Carbon's switches are not hot-swappable. These switches are ideal for gamers and types who enjoy a tactile experience.
Is the Logitech G512 Carbon mechanical keyboard?
Yes. The G512 is a high-performance gaming keyboard with sophisticated GX mechanical switches. G512 is simple, sturdy, and full-featured thanks to advanced gaming technologies and aluminum-alloy design.
What is the difference between G512 and G512 Carbon?
The G512 features a standard thick plastic-coated cable, while the g512, also known as Carbon, features a braided cable.
Last Words
The Logitech G512 keyboard is an excellent addition to the mechanical gaming keyboard. But sometimes its carbon keys stop working. You can get your Logitech G512 Carbon keyboard working again by following simple troubleshooting steps. Start by checking your connections and ensuring that everything is securely plugged in.
If that doesn't solve the issue, try updating your drivers to ensure compatibility with your system. Also, cleaning the keyboard and keys from dust or debris can help resolve any stuck key issues.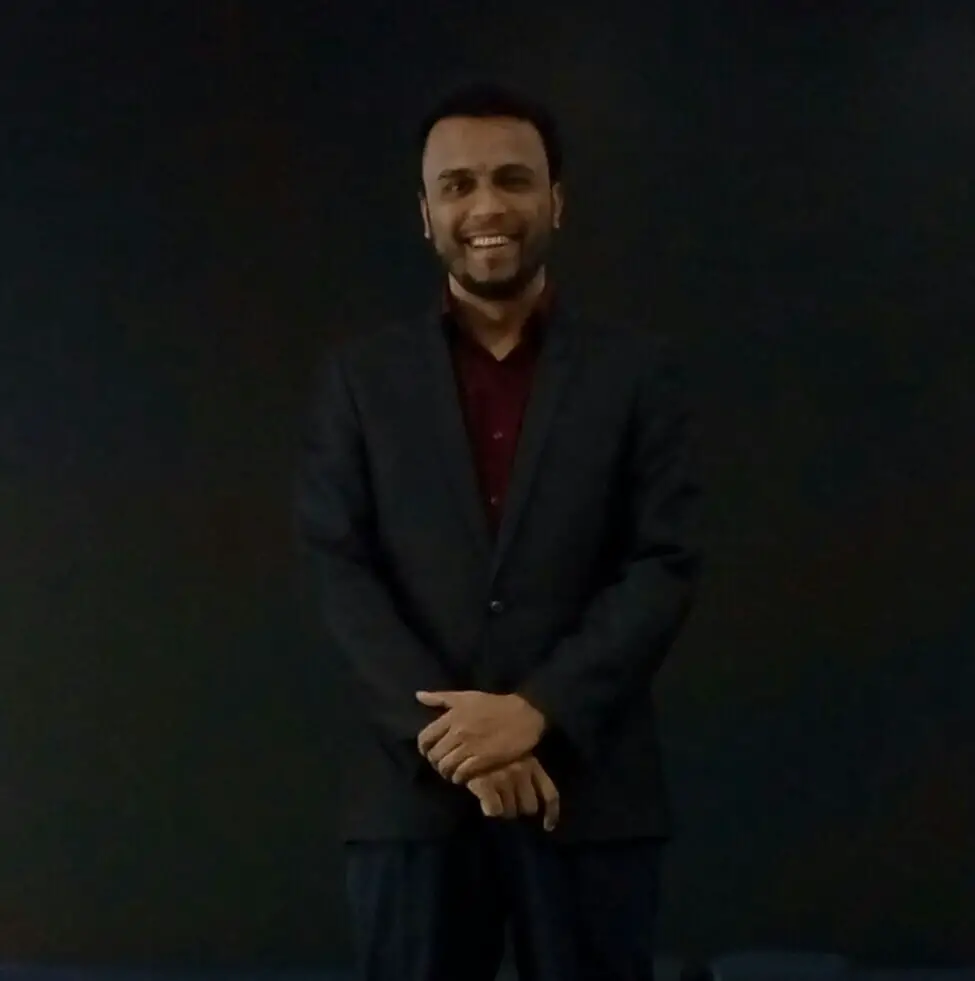 I am a regular user of computer keyboards. For using keyboard face different kinds of problems and also solve it very easily. I love sharing knowledge about keyboards.