A wireless keyboard is more like a revolution in technological advancement but this device must be installed and used in a particular way. Whether the system is receiver-based or Bluetooth, the keyboards should be used considering multiple facts. So, what should you consider when using a wireless keyboard?

Battery plays a significant role in a wireless keyboard. USB cord unplugging, water damage, and frequency maintenance all should be considered in a regular wireless keyboard. Moreover, compatibility, range of connectivity, and size & portability are considerable issues in Bluetooth connectivity.

The general wireless keyboard and the Bluetooth keyboard have some differences in usage and maintenance. The following article will provide you with a set of information that will enhance your comfort and satisfaction in using a wireless keyboard.
What Should You Consider When Using a Wireless Keyboard?
A wireless keyboard includes multiple benefits and has more productive uses. Being different from a traditionally wired keyboard, there are a few things that the user should consider cautiously to ensure the expected service from a wireless keyboard.
USB Cord Unplugging Issue
If you are using a wireless keyboard using a USB receiver, the functional maintenance of the cord is important. You may want to unplug the cord for different purposes but this should be applied with a specific process.

The USB cord unplugging methods are categorized differently for Windows and Mac versions. If you unplug the cord hastily and without the proper system, it can hamper the software system of the device.
Battery Issues
The battery works as the source of power in a wireless keyboard as it is not wired. So, the proper functioning of the battery is very important. Generally, most wireless keyboards use four AA lithium batteries. The batteries are enough to provide simultaneous service but they will need replacement after a fixed period.

Therefore, if there is any sign of a battery issue, you should check regularly whether any replacement is needed. You should also consider the particular models of wireless keyboards having a longer battery life than others.

A dead or faulty battery can shut down the functionality of the keyboard unanimously. So, you should always have spare batteries or a regular keyboard nearby for instant urgency.

The recharge time of a battery is also an important thing to consider. Wireless Keyboards have a wired option USB or USB-C so that you can recharge the keyboard.
Water Damage
The wireless keyboard has several mechanical components and important parts like the rechargeable battery. These are conventionally vulnerable to water damage. The possibility of damage can be both internal and external. Initially, the damage can be fixed by drying up the internal section.

If the water remains for long and enters the tiniest section, the keyboard may show unanimous malfunction. Therefore, you should be aware of this possible issue.
Frequency Controlling Issue
The maintenance of the right level of frequency is a compulsory fact for using a wireless keyboard. Generally, a wireless keyboard operates through radio signals spreading within the 2.4GHz frequency range.

When the frequency comes under multiple local communication signals within the same frequency there can be an interference problem.

For example, In an office where other people are also using wireless keyboards with two or more PCs or laptops connected to wireless keyboards, your keyboard may fail to work efficiently due to the complexity of frequency. Therefore, the keyboard could face trouble communicating with the receiver on your computer.

To better understand and solve interference issues, you need to consider the individual usage of three transmission methods for wireless keyboards: infrared, Bluetooth, and radio frequency.
Bluetooth Connection Issue
In the wireless keyboard system, Bluetooth connection is a popular method. There are different advantages alongside the issues to be considered for avoiding possible interpretations.
Compatibility
While choosing a Bluetooth-based wireless keyboard, you should consider the issue of compatibility very seriously. Check whether your device is Bluetooth-enabled to use a Bluetooth keyboard.

Different types of devices offer Bluetooth connectivity out of the box but try to ensure the available options for your device. You may have to purchase a Bluetooth receiver to make use of the keyboard.

Bluetooth devices can connect to multiple accessories but the range and devices should be compatible and authentic. For example, some Bluetooth systems have a better balance with tablets than others.
Range for Connectivity
While planning to use your keyboard from a distance from the display under Bluetooth connectivity, compare the transmission distance between models.
The average range of connectivity for a Bluetooth keyboard can reach up to 30 feet. The range may exceed more in an RF wireless keyboard depending on the receiver type.

So, you must be careful about distance maintenance whenever using a wireless keyboard with Bluetooth technology. Lagging or unresponsive keyboards beyond the suitable range can be hazardous.
The settings of the whole system play a key role in range considerations. Make sure that you are going to get a strong, responsive connection even at a distance.

The connection capability can vary from device to device but Bluetooth 4.0 and up is more stable than previous releases
Size & Portability
The size and portability of a Bluetooth wireless keyboard is another important thing that should be given priority for your comfort. There are Bluetooth keyboards of different sizes and some of them have surprising flexibility.

As we prefer such a type of keyboard for comfortable distance usage, try to choose a size compatible with your carrier. All the sizes do not come with the same number of options or benefits. Therefore, you have to choose a keyboard having a combination of suitable sizes and enough operable options.
Final Words
In a wireless keyboard, there are technical, structural, and maintenance issues that contribute to the simultaneous functioning of this device. A user is also required to understand the compatible combinations to set up the keyboard with the main devices.

A proper informative analysis will help the users to deal with the typical issues related to the wireless mechanism. So, the article 'What should you consider when using a wireless keyboard? An analysis of potential issues' discussed the potential facts and formations in the usage of a wireless keyboard.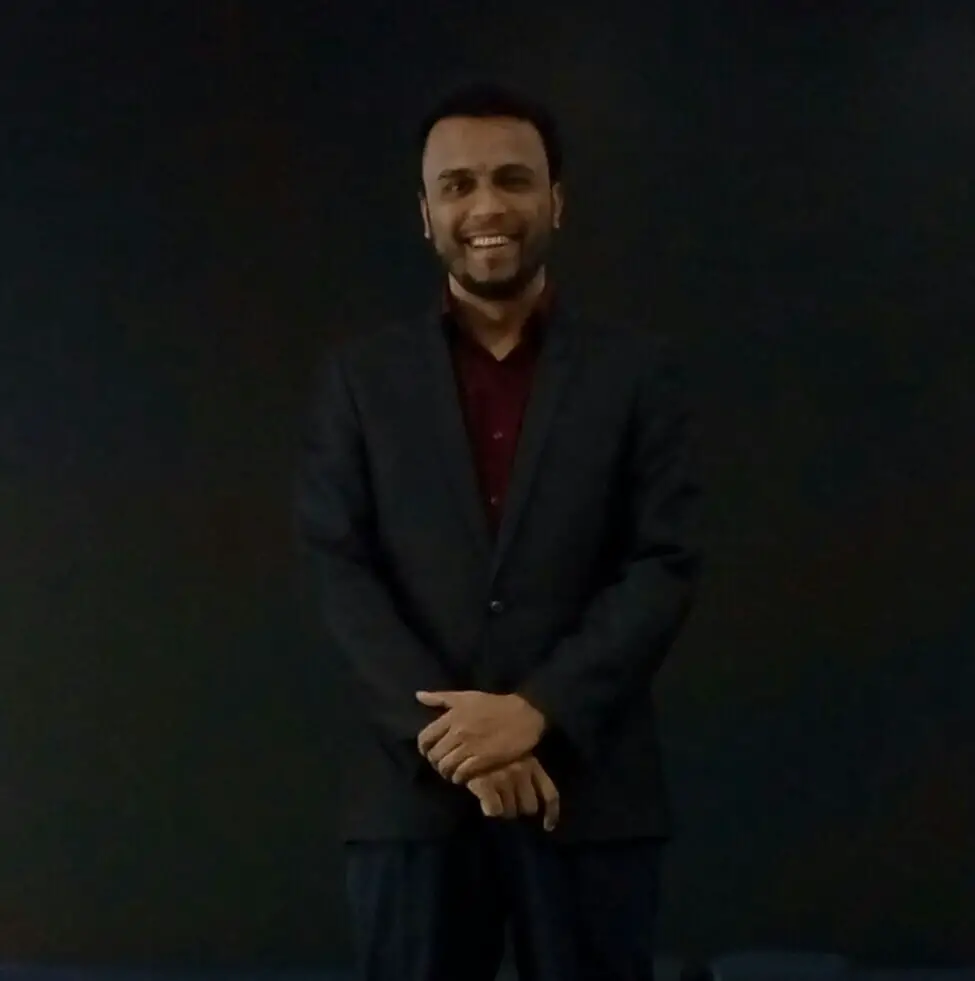 I am a regular user of computer keyboards. For using keyboard face different kinds of problems and also solve it very easily. I love sharing knowledge about keyboards.