Chromebook keyboard can be your best friend with the built-in software and protection but if you suddenly see your Chromebook keyboard typing wrong letters, you might get worried.
Well, no worries, we have come up with easy solutions today. Follow our methods and fix them at home without any professional help!
How to Fix Chromebook Typing Wrong Keys
As we have promised, here is how to fix Chromebook keyboard typing wrong letters problem. We have listed all the common solutions for you!
Fix -1. Disabling Auto-Repeat
When the keyboard presses a wrong key or it keeps typing the same keys repeatedly, turning off the auto-repeat might work for you. All you need is to disable this option to get your keyboard back.
Go to the Settings of your Chrome and there, check the left sidebar. You will see an option called Device, click on it and then select Keyboard.
Now, you will see a list of options available but you need to search for the option called Enable Auto-Repeat. Once you find it, go for the toggle next to this and all you need to do is turn it off.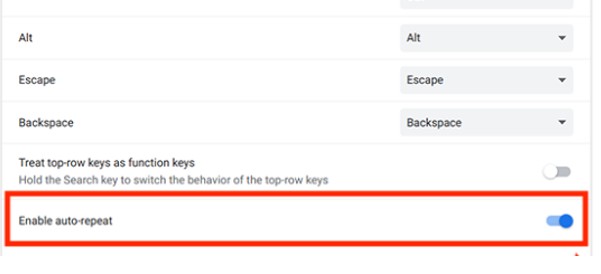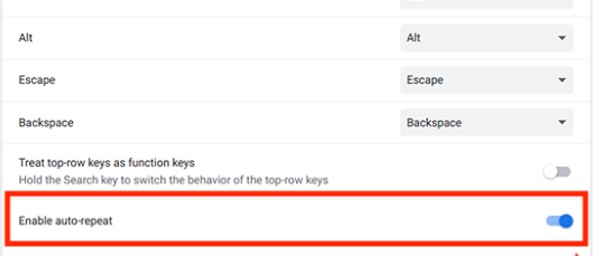 Check the keyboard keys and the repeated key trouble will be solved.
Fix  2. Modifying the Key Behavior
If you are facing a Chromebook keyboard wrong letters issue with the Ctrl, Alt, Backspace, Search, Escape, etc. keys, you can check the behavior of the keys.
For this, you need to go to the Settings of your Chromebook first, and there, you have to select Device. Once you are in Device, you have to go for the option Keyboard.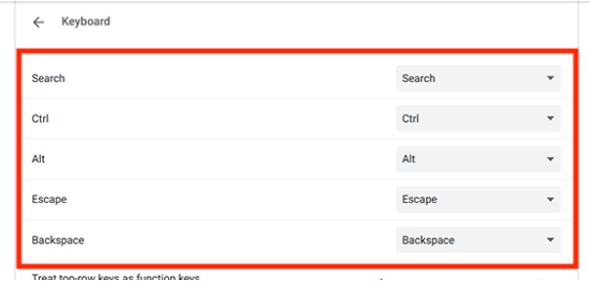 Here, you will find the keys like Ctrl, Alt, Backspace, etc. mentioned. If you want to modify the behavior of the keys, you can simply click on the box and change it according to your preference.
Fix  3. Fixing Input Method
Also, at times, you might see some specific keys of your Logitech or any other keyboard not working. Check out Logitech k520 keyboard some keys not working and learn how to solve the problem.
Another reason why your Chromebook keyboard is typing wrong keys or letters is the keyboard layout or language. It is usually selected in the keyboard setting. All you need is to fix this to solve the trouble.
Firstly, you have to go to the Settings of your Chromebook. There, you need to check the left sidebar and find Advanced. Now, it's time to select the Advanced
This will expand it. Under this, you will see an option called Language and Input. Once you find it, click on it.
Now, check the list and find out the Inputs and Keyboard. Clicking it will bring several other options for you and among them; you have to select the US keyboard. This will enable the keyboard.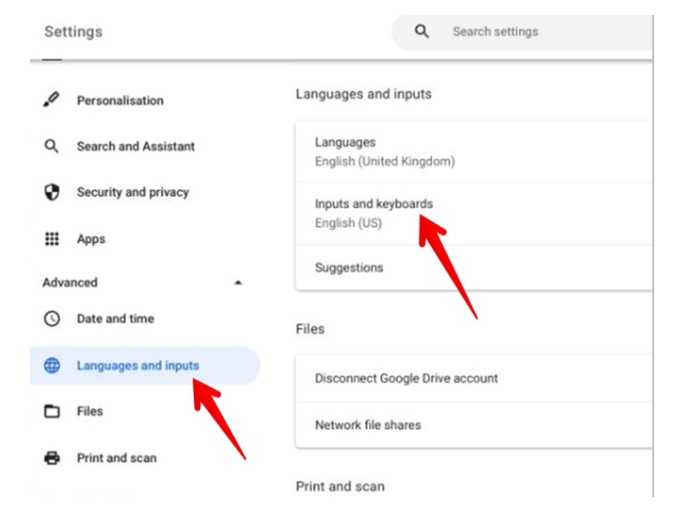 The keyboard that's active will be labeled as Enabled here. At times, you might want to use other keyboards and to do that, you have to select the one you prefer.
Selecting the right keyboard will fix the input issue and hopefully, you will be able to use the keyboard properly now.
Fix  4. Disabling Sticky Keys
If you see your HP Chromebook Keyboard typing wrong letters or any other Chromebook keyboard repeating the same keys but the keys are not stuck, the sticky keys might be the reason.
In this case, you have to understand that you have enabled the sticky keys. At times, it can be enabled accidentally. And so, you might want to turn it off.
To turn off Sticky Keys, go for the Settings of your Chromebook and then select the advanced options. Now, you have to go for Accessibility.
Under Accessibility, you need to select Manage Accessibility Features. Go through the available options now and find Keyboard and Text Input section. Search the Enable Sticky Keys and toggle to turn it off!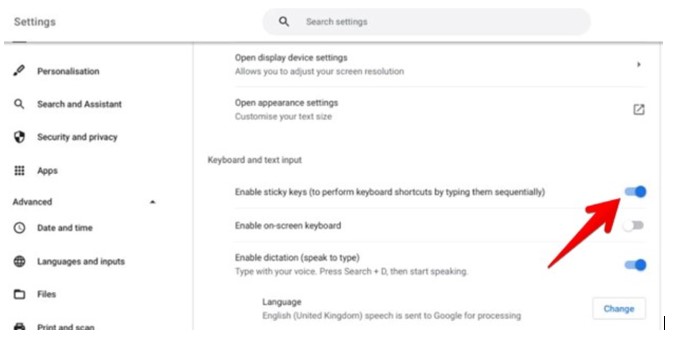 Check the keyboard now if the keys are working all right or not.
Fix  5. Logging in Guest User
Well, if your Chromebook is not letting you type or it is typing the wrong keys, logging in as a guest user might solve the issue.
To do this, you have to go through the bottom part of your screen. There, you will see an option called Browse as Guest. Click on it and you can sign in as a guest. Check if the Chromebook keyboard is working fine or not.
If it works in the Guest Account, your Admin account might be faulty. You need to delete the admin account and create a new one to fix the keyboard issue.

At times, you might not see the option Browse as Guest. In that case, the option could be turned off.
All you need is to enable the option so that you can fix the issue. Sign in to the administration account first and then go through the Time icon.
Clicking on it will show you the Settings option. Go for Settings and then select Security and Privacy. From there, you can go for Manage other People and then enable the Guest Browsing option.
Fix  6. Resetting the Hardware
Sometimes, there can be issues with the hardware that won't let you use the keyboard comfortably and cause the keyboard to type the wrong keys. In that case, you can settle for a hard reset.
To do this, you need to turn off the Chromebook first. And then, you need to wait for about 30 seconds.
After 30 seconds, you have to press the Refresh button and the Power keys together. Simultaneously press the two keys and don't release them right away. Instead, hold them for a while.
You need to keep holding them till the Chromebook starts up. Once it starts up, you have to release the Refresh key and keep holding the Power key. Hopefully, this will fix your problem with the keyboard.
Fix  7. Powerwashing Chromebook.
The previously mentioned methods will fix the issue in most cases. However, if this doesn't work, you can go for a Powerwash or factory reset for your Chromebook.
Note:
Before you factory reset your Chromebook, you must know that the process will delete all your data saved or stored on your device. Make sure you have kept a copy of your important files and documents elsewhere as this is going to wipe away all the saved files and settings. You will get back your Chromebook as new and with the default settings after this.
To Powerwash, you have to log out of the Chromebook first. Then, go for Ctrl, Alt, Shift, and R together. Simultaneously press all of these buttons. Don't release them; instead, you have to keep holding them.
Once you are done, you have select Restart. After you do this, you have to press Reset this Chromebook. And then click on Powerwash. Give your permission by pressing on Continue.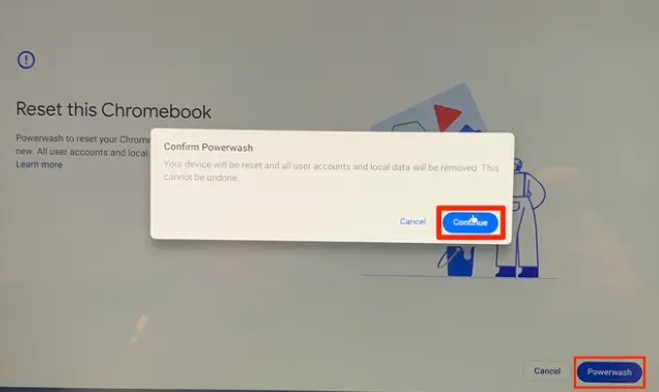 The Powerwashing might take some time. Wait for a while and the Chromebook will restart. Now, go through the on-screen instructions and follow them.
You can sign in with your Google then. After this, check the keyboard. The problem related to the keyboard will be fixed by this.
Wrap Up
In most cases, cleaning the keyboard keys will solve the issue because they might be physically stuck. However, if that's not the case or it doesn't solve it, you can follow our solutions and get your keyboard back to normal at home within a few minutes!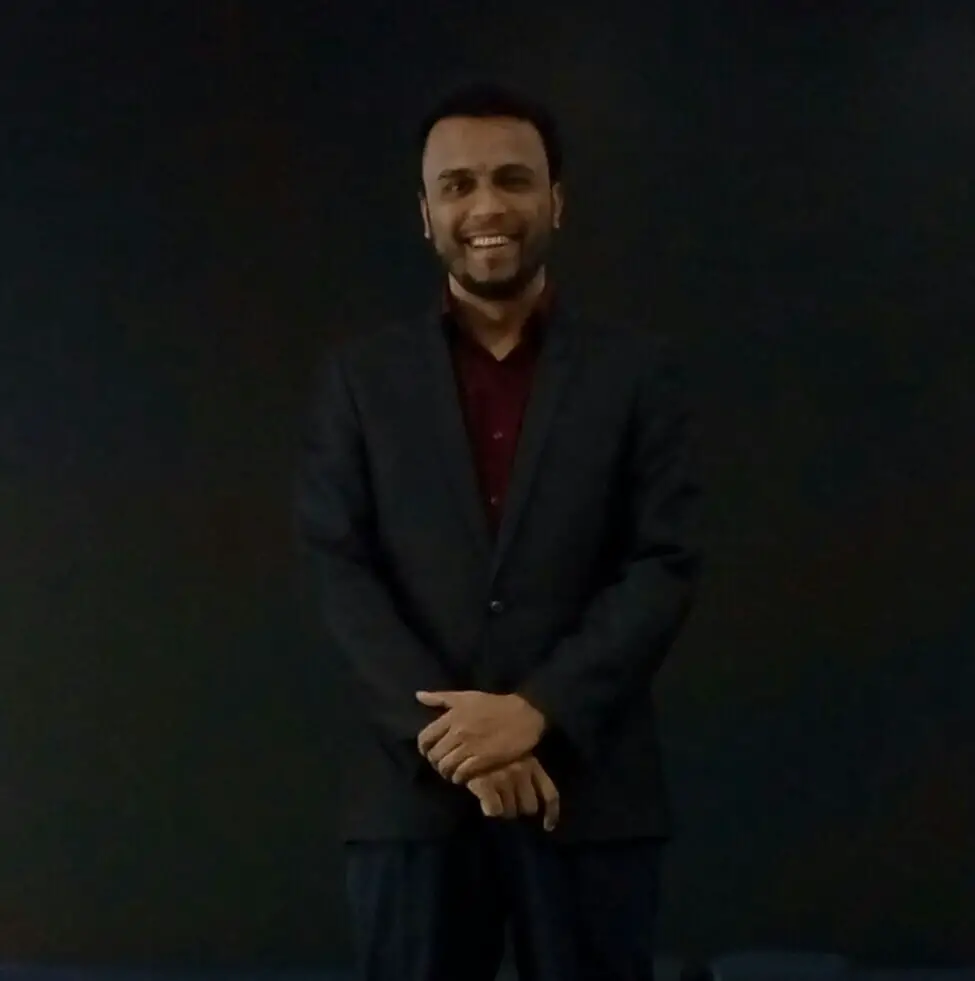 I am a regular user of computer keyboards. For using keyboard face different kinds of problems and also solve it very easily. I love sharing knowledge about keyboards.