A comfortable and efficient typing experience is significantly essential for those who spend a lot of time typing on a keyboard. But all keyboards are not designed to give a cozy feel. In this case, buying the best DIY keyboard kits is a great way to achieve a productive typing experience.
These kits allow you to customize your keyboard to your exact preferences. Moreover, you don't have to pay extra for keycaps or switches you don't require. Furthermore, assembling your own kits is more satisfying compared to buying a ready-made one, boosting your confidence. 
I compile a list of the best-customized keyboard kits based on their features. Continue reading to find the ideal one for your computer desk.
10 Best DIY Keyboard Kits Review 2023
Read my in-depth review in this section. I looked at the comfort, customization, and price tag to prepare these top options.
The GMMK PRO Barebones Keyboard Kit is a combo of engineering and design. Whether you are a professional, a gamer, or an enthusiast, it will meet all your needs. It is smartly designed to give you a haptic typing experience. The aluminum case, lightweight structure, hot-swappable switches, and excellent build quality lets it stand out on the market.
Technical Specifications
Compatible Devices: Laptop, PC
Connectivity Technology: USB-C
Keyboard Description: Gaming
Number of Keys: 84
Material: Aluminum
Measurement: 13.07" X 5.31" X 1.26"
Ultimate DIY Built
No switches nor keycaps are installed on the board. As a result, you can choose your preferences. It is compatible with tactile, clicky, and linear switches. 
The case is made of anodized aluminum, withstanding damages and scratches from regular use. From the PCB to the plate, top-notch build quality feels solid and well-constructed. 
Award-winning Design
This keyboard is designed with versatility and customization in mind. It is a gasket-mounted and hot-swappable 75% layout keyboard featuring a knob. Also, 2 layers of sound-dampening foam are available between the switch plate and PCB, eliminating disturbing noise. Accurate and precise construction of the keyboard guarantees perfect alignment of the keys. 
Necessary Keys Included
All the necessary keys are included in the compact board. The arrow keys, a knob for volume controlling, etc., are specified in this device. The hot-swappable feature is remarkable, giving you the flexibility to customize your keyboard to your preference. More importantly, no tools or experience is required to swap the switches. 
Thumbs Up
The fantastic custom keyboard base
Hot-swappable, 3-pin or 5-pin supported
South-facing bright LEDs
Long enough USB-C cable
Double-layered foam to minimize the typing noise
Thumbs Down
Super over-lubed stock stabilizers
Why Should You Buy It?
All in all, it is an outstanding DIY keyboard kit offering great features. This is super easy to assemble and disassemble. Solid barebones, along with a polycarbonate switch plate, this is the hockey-best keyboard I have ever seen. 
Looking at the compact size of the DROP Planck Mechanical Keyboard Kit, don't assume it lacks quality and performance. In reality, this keyboard delivers efficient features and quality. It comes with a wide range of customizability, layout options, a 5-pin hot-swap, and multiple case options. Impressively, its 40% size fits your pocket without a problem.
Technical Specifications
Compatible Devices: Keyboard
Connectivity Technology: USB-C
Keyboard Description: Mechanical
Number of Keys: 47
Style: High-PRO
Measurement: 9.2" X 3.2" X 1.3"
40% Planck Mechanical Keyboard
Many customers praised this 40% Planck Mechanical Keyboard for its unique layout. Every key is innovatively laid out, minimizing finger travel. It features Kaihua hot-swap sockets, allowing you to swap out your switches whenever required. 
More importantly, using a soldering iron is entirely unnecessary when swapping. The device is compatible with both 3-pin and 5-pin sockets, giving you the flexibility to meet your choices.
Fully Programmable PCB
The matte black PCB has an STM32/ARM chip, permitting you to program it however you like. It is pre-programmed, having a standard layout. At the same time, the keyboard consists of a reset button to let you reprogram it without hassle. 
Sturdy, Compatible Plate and Case Design
Solid aluminum build boards look eye-catchy on your computer or working desk. In fact, the case has a super clean design. The build provides confidence in the product. Assembling the keyboard is pretty straightforward. The installation will be a walk in the park if you have built a keyboard.
The included wire quality is great; buying a new one frequently is unnecessary. Moreover, the space-saving design lets you conveniently keep other items on your desk.
Thumbs Up
OEM-profile keycaps
Hot-swap switches make switch changing process easy
Multiple layout options
QMK support
Integrated small speaker
Thumbs Down
Unavailability of height adjustment
Why Should You Buy It?
For those who are looking for a compact board, this will be an ideal choice. It supports a wide range of features like QMK support, a built-in speaker, and all-aluminum construction and is completely customizable. Its smaller size makes it much easier to travel with. 
3# DROP Shift Mechanical Keyboard
The DROP Shift Mechanical Keyboard will really pop off your desktop. Shine-through PBT keycaps, quality surface finish, USB type-C connectors, anodized aluminum frame, etc., are some of the notable features of this unit. It gives me the most solid feeling when typing. The board is designed with a compact 1800 layout, still shorter compared to other full-size keyboards.
Technical Specifications
Compatible Devices: PC
Connectivity Technology: USB-C
Keyboard Description: Mechanical
Number of Keys: 99
Style: Barebones
Measurement: 15.2" X 5.5" X 1.7"
Optimized Pre-Key Lighting
Optimized light pipes of the switches deliver the maximum possible lights through the keycaps. This way, you can conveniently type under low-light conditions. Interestingly, you can customize every key color from millions of options according to your required tone.
Unlike other keyboards, it prevents hot spots efficiently with the help of its incorporated translucent LED diffuser. Moreover, you will barely experience visible flicker since the LEDs operate at 100 Hz frequency. 
Entirely Programmable via QMK
Want to customize your keyboard? No worries! This keyboard will let you do so without trouble. It has an entirely programmable layout designed for easy customization. 
The QMK firmware lets you have complete control over every key. At the same time, you can conveniently fine-tune this board for office work, play, gaming, or others with the help of the configurator. 
Hot-swappable Switches & Hefty Frame
Thanks to the integrated hot-swappable switches and switch plate, you can change the buttons whenever you want. Moreover, each switch doesn't require soldering. 
The tough structure is another notable feature of this board. It becomes strong enough to resist scratches for the anodized aluminum frame. 
Thumbs Up
Traditional full-size keyboard
Space-saving and compact design
Compatible with stabilizers and plate-mounted cherry-style switches
Customizable under-lighting and backlighting
Barebone model
Thumbs Down 
Why Should You Buy It?
This is a durable keyboard designed with long-lasting PBT keycaps. The quality is amazing, and Halo true key feels soft. Several built-in features, like the rainbow wave, RGB lights, etc., make it a great deal.  
4# DROP CTRL High-Profile Mechanical Keyboard
Featuring hot-swappable switches, backlit RGB LED, an aluminum case, programmable and ten-keyless design – the DROP CTRL High-Profile Mechanical Keyboard is for those who want to customize their board easily. This unit feels well-built, lightweight, responsive, and quiet enough for the office environment. It has dedicated arrow and function keys to simplify your typing task. 
Technical Specifications
Compatible Devices: Laptop, PC
Connectivity Technology: USB, USB-C
Keyboard Description: Mechanical
Special Feature: Lighting, Backlit
Number of Keys: 87
High-Profile DIY Keyboard
This keyboard is designed with a tall CNC aluminum case covering the switches. Also, it comes with a ten-keyless design while all the necessary switches are included. The board is rock-solid and ready for any setup.  
Also, with dual USB-C connectors, this device is engineered with upgraded connections. Moreover, it features customizable underlighting and RGB backlighting, allowing you to light it up with a rainbow wave of a single color. 
Premium Engineering
It is designed to keep the user's comfort in mind. That is why the device is crafted with a 6-degree angle. The ergonomically engineered case provides a natural feel when typing. However, the keyboard is a bit heavier for its aluminum construction, so you won't have to carry it on the go.
Several Built-in Features
You will be impressed with its several beneficial built-in features. Built-in switch plate, magnetic leg, hot-swappable PCB, and LED diffuser offer extra benefits when working with this board.
Hot spots get minimized because of the LED diffuser with light-blocking material. Moreover, you can switch the buttons anytime with the hot-swappable feature. Furthermore, the magnetic leg keeps the keyboard wobble-free and steady on your desktop, giving you a trouble-free typing experience.
Thumbs Up
No flickering and annoying shutter
Thick and heavy frame
The keyboard is known for its toughness
It includes a switch-removal tool
6-degree case angle
Thumbs Down
Stock stabilizers rattle damn badly
Why Should You Buy It?
Undoubtedly, this is a game-changing keyboard. It has completely programmable firmware to meet any possible layout and illumination setup one would require. Also, multiple USB-C ports to use according to the setup of your desktop.
5# DIERYA T83 75% Mechanical Keyboard
The DIERYA Y83 75% Mechanical Keyboard is a gasket-mounted keyboard kit with switches and pudding keycaps. This will be a great deal if you are looking for an affordable DIY keyboard kit. The solid plastic build feels nice. The quality is excellent, and it sounds great even with the replaced keycaps and switches. The weight is great. Also, the feet have enough traction, preventing the board from moving.
Technical Specifications
Compatible Devices: Windows, Mac OS, Android
Connectivity Technology: 2.4Ghz, Bluetooth, USB-C
Number of Keys: 83
Material: Polybutylene Terephthalate
Keyboard Backlighting Color Support: RGB
Gasket-Mounted Design
The undeniable benefit of a gasket-mounted keyboard is that it makes the keypads quieter when typing. The keypads feel, and the sound gets dampened because of the cushioned feel. Simultaneously, this feature seals the keypads effectively, preventing moisture.
More importantly, this mounting style is well-known for providing a sturdy and consistent typing experience without being too stiff. Gasket-mount absorbs keyboard vibrations to minimize click noises.
Versatile Connectivity
You can easily connect your device with the help of wired 3 connection methods, Bluetooth, and 2.4 GHz. Most interestingly, the board can be connected to 5 devices simultaneously. Additionally, switching between the devices is effortless through the shortcut keys, helping you maintain good work efficiency.
Double-Shot PBT Pudding Keycaps
Its PBT keycaps resist solvents, friction, and wear efficiently. Moreover, the keycaps have a double-layer design, ensuring higher light transmittance. As a result, you will always have more stunning RGB lighting effects on the keyboard.
Thumbs Up
Rotary knob multimedia volume key
8000 mAh battery life
Supports 3-pin or 5-pin switches
Wireless 2.4G, Bluetooth, wired connection
Foldable footrest
Thumbs Down
The keycaps are pretty thin
Why Should You Buy It?
This is a really good quality keyboard. In its price range, nice-looking keycaps and a large battery capacity make it a little more premium than other keyboards.
6# ZMX 68 DIY Keyboard Kit
The ZMX 68 is one of the best DIY keyboard kits you can buy now. Many users appreciated its quality build, hot-swappable, great connectivity, and compact design. It comes with 2 modes: 2.4G and 5.0, compatible with a wide range of OS. The kit lets you design your own keyboard as per your typing and working needs.
Technical Specifications
Compatible Devices: PC
Connectivity Technology: Bluetooth
Keyboard Description: 2.4G, Bluetooth
Number of Keys: 68
Style: Modern
OS: Android, Windows
DIY Full Key Hot Swappable
Keyboard switch customization will be fun with this board. Hot-swappable functionality makes the switch-changing process easy. You can change the switches anytime you want without soldering. The kit allows you to make a keyboard of your own.
Another interesting feature is that the board kit is engineered to work with both 3-pin and 5-pin switches. As a result, you will never have to face difficulty choosing the switch types when customizing the keyboard.
68 Keys Compact Keyboard
It is designed with 68 keys, making it a mini-size keyboard. Although it is a mini size, it has the functionality of a full-size keyboard. It saves space on your desk for the compact design. Also, you can easily carry it anywhere because of the wireless design and 60% mini size.
Highly Supportive
The device supports 2 modes: 2.4 G and 5.0. While the 2.4G mode supports Bluetooth, Mac, Win 10/8/7/Vista/, and XP. On the other hand, 5.0 supports Win 10 and Win 8. Before buying this keyboard, make sure your laptop or computer has the supported operating system.
Thumbs Up
Supports 2.45G and Bluetooth dual mode
American layout design
Wireless design
60% mini size
Switch changing process is damn easy
Thumbs Down
Why Should You Buy It?
If you need a relatively convenient hot-swappable build with no required soldering, buy this keyboard without hesitation. Assembly and disassembly of the switches are incredibly easy.
7# DROP ALT 67% Mechanical Keyboard
Keyboard enthusiasts and professionals appreciated the DROP ALT 67% Mechanical Keyboard for its high-quality build and efficient performance. It looks sleek and well-constructed. This DIY keyboard kit has many flexibilities to meet all your needs. It is worth the price with a great look, RGB lighting, hot-swappable, solid build, and flexibility.
Technical Specifications
Compatible Devices: PC
Connectivity Technology: USB, USB-C
Keyboard Description: Mechanical
Number of Keys: 67
Special Feature: Lighting
Keyboard Backlighting Color Support: RGB
Thick Aluminum Construction
The entire case is made of thick aluminum, no plastic. Thick aluminum provides some heft to the keyboard. It doesn't flex at all, talking about durability. Also, the keyboard has magnetic legs at the bottom, ensuring no movement when typing. In fact, it will move only when you want to.
The board feels nice and smooth to the touch. Quality concern is not there; every part is engineered using quality materials.
Barebone Design
It is a barebone keyboard available without pre-installed switches. As a result, you can choose switches of your own, considering comfortability and purpose. It is recommended to use Plate-mounted Cherry-style switches for the best performance. The barebone design is perfect for those who prefer using their keycaps and switches.
RGB Lighting & Hotswap
Stunning RGB lighting for each switch is another notable feature. The brightness is good. Moreover, there will be zero hot spots on the LED strip around the board for LED diffusers. Changing the color of the LEDs is a breeze with the help of QMK firmware and onboard profiles.
In addition, hot-swap permits you to replace the switches easily using a switch puller. It supports 3-pin switches.
Thumbs Up
Space-saving design
Solid aluminum construction
Dual USB-C connectors
No soldering required
2-toned look to suit your setup
Thumbs Down
Why Should You Buy It?
Not many DIY keyboard kits offer many features at this price point. Overall build quality is great. Hotswap, QMK support, stunning RGB, easy modification, flexibility, etc., are some features helping it stand out in the crowd.
8# Logitech G PRO Mechanical Gaming Keyboard
The Logitech G PRO is an esports-focused gaming keyboard. It is a TKL-size keyboard for better ergonomics. This unit is designed with Logitech GX Blue Clicky Switches for excellent audio and tactile feedback. Typing with it is still light enough and doesn't cause fatigue when typing for extended hours. The switches feel extremely responsive, making them suitable for competition-level performance.
Technical Specifications
Compatible Devices: Gaming Console
Connectivity Technology: Bluetooth
Keyboard Description: Gaming
Number of Keys: 90
Special Feature: Lighting
Measurement: 15.1" X 6.3" X 2"
TKL Size Keyboard
TKL design means NUMPAD is unavailable in this board. This means it keeps your hands closer when gaming or typing. Such a design makes it suitable for small desks. The keyboard has a minimal design and sharp angular dials or edges.
Moreover, it features sublime RGB. This way, each button lit perfectly without glowing or bleeding. The compact design allows you to carry it wherever you want. In addition, the trademark thick braided Logitech cable can easily be detached for convenient carrying.
Divisive Romer-G Switches
A tactile version of divisive Romer-G switches is used in it. Romer-G switches are well-known for gaming. These switches respond fast and are lightweight. Also, they deliver a tactile and audible click for a secure and solid keypress.
3-Step Angle Adjustment
Whether you are gaming or typing, comfort is always crucial. Considering this point, the manufacturer designed it with a 3-step angle adjustment. It permits you to adjust the keyboard angle according to your comfort level. Moreover, rubber feet guarantee stability in the event of intense gaming.
Thumbs Up
Customizable and amazing backlighting
Incredibly low latency
Damn responsive switches
TKL and compact design
The keys are stable and barely rattle
Thumbs Down
Macro keys only limited to F keys
Why Should You Buy It?
Overall, Logitech G Pro is a well-designed, attractive keyboard. In terms of functionality, it is unbeatable as well. If you prefer Romer-G switches, buy this. Another stand-out feature is the fantastic and customizable RGB lighting to program your own.
9# EPOMAKER GK61XS DIY Keyboard Kit
Do you want to take your typing experience out of the box? Grab the EPOMAKER GK61XS DIY Keyboard kit. It is lightweight enough to carry in a bag while heavy enough not to slip around when typing because of the rubber feet. The keyboard has a thick, braided, and standard-length USB-C cable, allowing you to use it with a wide range of devices.  
Technical Specifications
Compatible Devices: Laptop, Tablet, Smartphone
Connectivity Technology: Bluetooth, USB
Keyboard Description: 60% Gaming & Office Mechanical Keyboard
Number of Keys: 61
OS: Mac OS
Hot Swap Keyboard DIY Kit
Hot-swappable terminals are one of the biggest features of it. This feature helps you install the switches directly as per your choices. More importantly, soldering is unnecessary.
The device supports a variety of switches named Kailh switches, Gateron switches, Cherry MX switches, and other 3-pin or 5-pin switches. Thus, this DIY kit allows you to make your mechanical keyboard. 
Professional 60% Keyboard
It is a professional 60% keyboard while offering superior functionality. With a modern approach, the most important keys are positioned as close as possible, letting you get the job done faster and comfortably.
Another biggest benefit is the diminutive width. Such a design leaves more room for the mouse and usually creates a better ergonomic posture for typing or gaming.
Latest Bluetooth Technology
Have you ever wondered if a keyboard can be used with several devices simultaneously? This keyboard makes it happen. Thanks to its latest Bluetooth technology, you can connect it with 4 devices. You only need to press Fn + C/X/Z to switch between devices. Besides, it features a sleep mode having 10 level adjustments from 0-45 minutes.
Thumbs Up
16.8 M RGB light effect
60% small keyboard
A combo of tradition and profession
Knows your needs
1900 mAh battery
Thumbs Down
Why Should You Buy It?
Want a unique typing sound and feel? This keyboard has everything to make your typing experience different. A fully programmable board is easy to assemble and disassemble. This travel-friendly keyboard packs all the necessary keys for daily use, such as gaming, word processing, web browsing, and beyond.
10# DROP + TOKYO60 Keyboard Kit V4 
The DROP + TOKYO60 Keyboard Kit V4 is a solid one. This is an all-metal HHKB with decent features at an affordable price range. It has an all-aluminum case. On top of that, the HHKB layout makes it ideal for programmers. Try it if your preference is easy-to-mod, effortless to assemble and disassemble.  
Technical Specifications
Compatible Devices: Keyboard
Connectivity Technology: USB-C
Keyboard Description: Mechanical
Number of Keys: 60
Keyboard Backlighting Color Support: RGB
Measurement: 11.8" X 4.4" X 1.4"
Exceptional Layout
The keyboard is designed keeping programmers in mind. Its symmetrical bottom row and the Ctrl key to the Caps Lock position make the layout exceptional. This way, it becomes popular among programmers who rely mostly on Ctrl-based shortcuts.
Keyboard enthusiasts also appreciated the layout for its uniquely symmetric look. The case has an anodized finish, reflecting an elegant look. An integrated plate adds more stability to the keyboard.
Hot-swappable keyboard
Hot-swap sockets are an excellent feature of this board at a reasonable price. Swapping the switches has become a breeze without any soldering due to this feature. Thus, you can try a new feeling whenever you want without hesitation. All in all, the device can be customized based on your preference with an entirely customizable layout and RGB lighting.
Excellent Typing Experience
My typing experience is pretty comfortable with it. It supports tactile switches and permits installing an optional acrylic diffuser, preventing hot spots. Simultaneously, it is machined with a 5-degree angle giving you ultimate comfort when typing or gaming for an extended period.
Thumbs Up
QMK firmware gives you full control over every key
Configurator permits you to modify keymapping
Easy to assemble and disassemble
Compact, sleek, and seamless design
Built to last
Thumbs Down
Why Should You Buy It?
This will be an excellent option if you are a fan of the HHKB layout. It provides a noise-free typing experience that is great for gaming and can also be used for programming. You can assemble and disassemble the keyboard without trouble, making it an excellent option well worth considering.
Buying Guide – How to Buy the Best DIY Keyboard Kits
Similar to all other keyboards, considering a few factors is also important when buying the best DIY keyboard kits. I highly recommend reading this section, helping you make a precise choice.
Keycaps
Since DIY keyboard kits don't include keycaps and switches, you have to be extra careful when buying one.
First, choose keysets that are compatible with your boards. This may not be an issue for conventional layouts such as the MKB87 or GMMK.
But be extra careful when buying the KBD75 or Tokyo60. This keyboard type uses unusual key sizes. The Toky60 features an extra 7u spacebar, and the KBD75 has a short right shift. For this reason, be attentive when ordering the keysets.
Stabilizers
Keyboard stabilizers are a crucial consideration that can make a difference between a mushy typing feel and a soft-to-touch keyboard to type.
Let me explain if you are unsure what stabilizers are on the keyboard. These help longer keys like the spacebar, Shift key, horizontal Enter, etc. stabilize. Without these, the keys would flop over one side when you hit them.
Poor-quality stabilizers will leave these keys sticky or loose. As a result, you will not feel comfortable while typing. More importantly, your productivity will be lost.  
So, check the stabilizers by hitting on those long keys to check whether the keyboard has good stabilizers. Otherwise, you may need to buy a new keyboard for the mushy stabilizers.
Hot-swap
This is another vital consideration to keep in mind when selecting a model DIY keyboard kit. Hot-swappable keys make the switch-swapping process easier and more convenient since a soldering iron is unnecessary. This feature allows you to pop the old switches and swap the new ones without a problem. Moreover, you won't have to be an expert to complete the task.
Final Words
Building a DIY keyboard can be a fun and rewarding experience, allowing you to customize your typing experience to your liking. Choosing the right keyboard kit is crucial to ensure a successful build, and our list of the best DIY keyboard kits can help you get started.
Here is a recommendation for you, go with the DROP Planck Mechanical Keyboard Kit. This kit is a premium option that offers high-quality materials and attention to detail. It features a CNC-machined aluminum case, a programmable PCB, and support for multiple layouts. Also, this will be a great option for those on a budget looking for hot-swappable switches and a customizable PCB.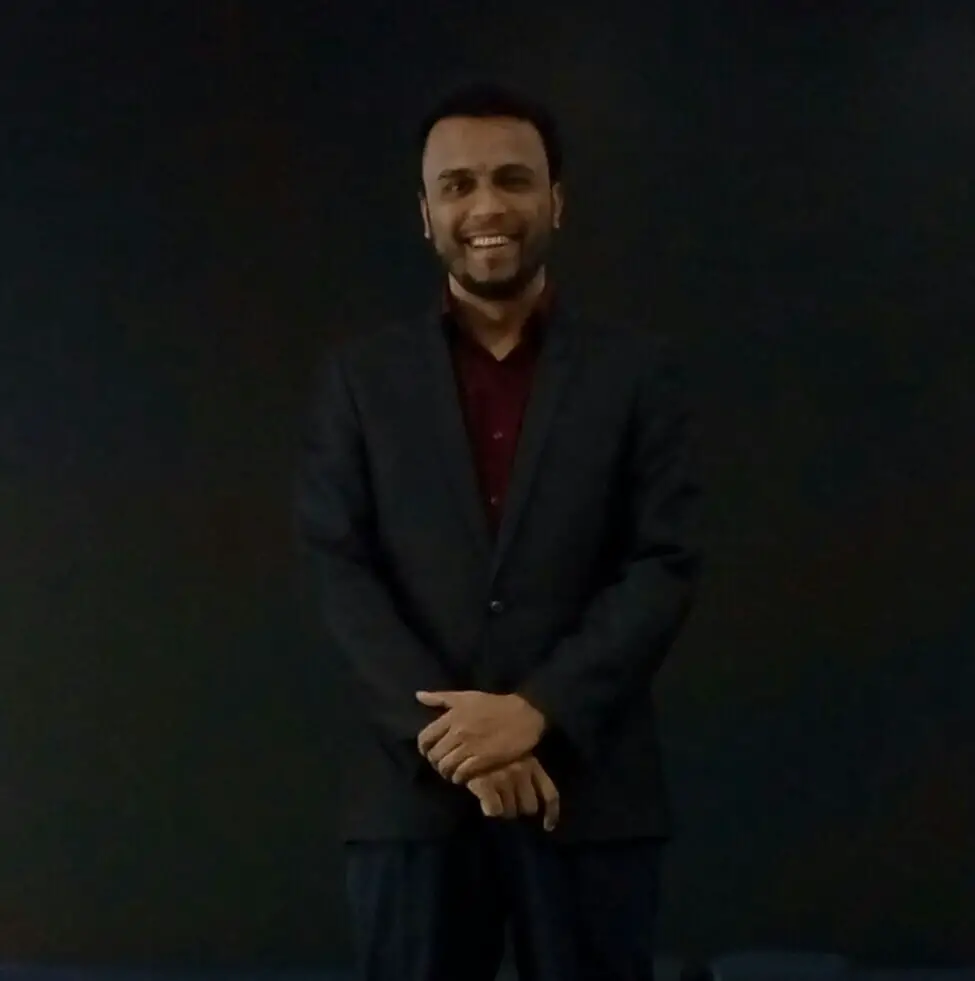 I am a regular user of computer keyboards. For using keyboard face different kinds of problems and also solve it very easily. I love sharing knowledge about keyboards.