For typists, writers, animators, and gamers, upgrading their typing experience by experimenting with new tools or gadgets is obvious. If you're one of them, then pudding keycaps could give you that option to experiment. It is a useful gadget to enhance typing speed and comfort your fingers. But, did you ever wonder: what are pudding keycaps?
Pudding keycaps are a top part of the keyboard switches manufactured with different designs, RGB lighting, and clear textured surfaces. The only difference between the normal and pudding keycaps is their semi-translucent features. This piece of art stands out due to its translucent glass bottom, which reveals the alphabet.
This little information could help you understand the pudding keycaps primarily. Learn more about pudding keycaps in my writing, where I outline all the features, benefits, and more about them.
What Are Pudding Keycaps?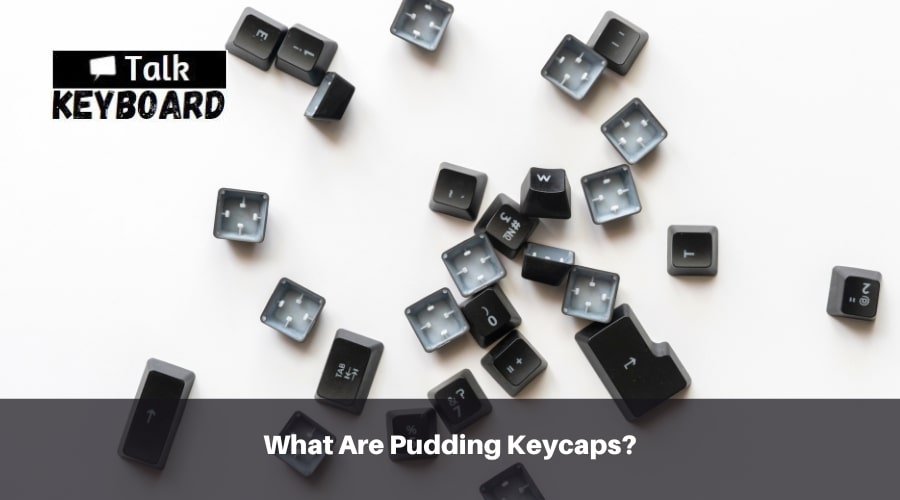 As mentioned above, pudding keycaps are keyboard tops designed with high functionality. These keyboards have two different sides, including top and bottom.
The top part of this keyboard is decorated with RGB lights, A-Z, alphabetically following the Qwerty norms, signs, and numbers. Some additional keycaps are fully colored white, which looks like a lucrative dessert as pudding.
The bottom parts of this sort of keycaps are always found in translucent textures or materials. The best part of these key tops has the compatibility of different colors with aesthetic lighting. The illumination of the lighting will continuously blink and become more attractive at night time, which enrages the RGB nerds.
As well the material chosen for this pudding keycap is another fundamental detail. Its material is so durable, whether they're from PBT or ABS plastic, depending on the model and the manufacturer's choice. But PBT is more durable than ABS keycaps as a material.
PBT plastic-made pudding keycaps are more trustworthy to use long-term and more capable of resisting many noncompliance issues. Despite ABS plastic being made, keycaps are less worthy, but you should consider them for quality and outlays.
What Do Pudding Keycaps Do?
In general, pudding keycaps are great for users who are just learning to type. While typing, it provides some unique features that make it very comfortable for the user. Double-layer molding is the most striking feature of this keyboard.
The keycaps are mainly divided into two sections: an opaque, thick molding and a completely transparent body. This specimen leads the user to run their finger throughout the keyboard smoothly without fear of splitting or being worn out.
Those keycaps are also sharp and clear enough to visualize from any distance. You'll get less anxiety about finding the alphabet during type time. These keycaps are wider, solvent resistant than the traditional keycaps. Overall, it's an amazing tool for vigorous usage.
What Are the Benefits of Pudding Keycaps?
Pudding keycaps have a lot of benefits regarding improving the life of normal corporate people. It is already becoming a great hype among the people for the aesthetic look, RGB lighting, dual-layer sidewalls, illuminating switchboards, solid materials built-in, and many more. Let's dive into some key benefits of adding pudding keycaps to elevate your tech-related adventures:
Enhanced RGB Lighting
This sort of keycap allows its user to experience something different. It allows for more vibrant and visually appealing lighting effects on RGB-backlit keyboards. Most importantly, its translucent top layer offers the light to shine through the keycap, while the other side, which is opaque, helps to diffuse the light evenly.
For this reason, it creates a beautiful "pudding effect" where the legends (characters printed on the keycaps) appear to float on a colorful background.
Improved Keycap Legibility
In order to enhance the visibility of the legends, the keycap is designed with dual layers. The translucent top layers offer more light, making the alphabetical character more legible even in very dark or low-light conditions. This can be particularly necessary for regular gamers or users who must type in dimly lit environments.
Fantastic Appeal
Pudding keycaps have a unique and eye-catching appearance. The contrast between the translucent top and eclipse sides creates a striking visual effect. It will be an excellent outcome for you, giving the keyboard a distinct and modern look. Besides, they are available in many luxurious colors, allowing you to customize the keyboards to match your style.
Keycap Profile Compatibility
Pudding keycaps are typically designed in a standard OEM profile. It is mainly designed to provide comfort when handled by the users. But the best part is that it can be used easily on various keyboards without compatibility issues.
Durability
These keycaps are awesome since they're made of double-shot ABS plastic, which is known for its durability. Pudding keycaps also have good compatibility in terms of wear resistance and wear-out. The double-shot molding process ensures that the legends are permanently embedded in the keycap, preventing them from fading or wearing off over time.
Affordable To Buy:
Compared to other keycaps available in the market, Pudding keycaps are very cheap. The average price of any pudding keycaps is from $90-$100. But this will vary and depending on the manufacturer will. Overall, those keycaps aren't as pricey as other mechanical keycaps.
Are Pudding Keycaps Better?
Shortly, pudding keycaps are much better for typing, styling, and experiencing than normal keycaps. They're entailed with excellent RGB lighting along with well-spacious gestures. Furthermore, some of the pudding keycaps are well-worthy for mid-level typists who want to steadfast their skills.
Different from mechanical keyboards, those keycaps need to be split out easily. They feel very smooth and provide enough gaps to run your fingers properly.
Not only this, pudding keycaps are the best beat for the passionate gaming enthusiast. Consider only high-end graphics when buying keycaps like this. Pudding keycaps are a better typing tool for anyone due to their ideal color combination.
It produces more lighting so that you can visualize the particular signs or alphabet. Since all the alphabet and signs are entailed here appropriately, it feels less rough and tough to the fingers and allows the user to type evenly.
FAQ
Do Pudding Keycaps Work on Any Keyboard?
Of course, most of the pudding keycaps brands are made with durable material that can retain texture, clarity, and appearance for longer. The designation of these pudding keycaps is noteworthy and virtually fit for working on any keyboard.
What Material Are Pudding Keycaps?
Pudding keycaps are strongly made with durable-shot PBT plastics or ABS plastics. These keycaps are also manufactured through some shines all over its body, making it more stunning and crystal clear to visualize. But PBT-made keycaps are stronger than ABS-made keycaps.
Are Pudding Keycaps Worth It?
Yes, pudding keycaps are worth buying for many reasons. One of the leading facts is its affordable price. Buying gaming keycaps nowadays is too costly, especially if you're a student. In that perspective, pudding keycaps are a good option to buy at a reasonable price. Besides this, you'll get the most durable, strong layouts with extraordinary features here.
Why Do People Like Pudding Keycaps?
People like pudding keycaps because of their amazing features, unique RGB lighting, and high-profile keycaps with well-customized functions. Even more blissful things are found that make these keycaps more exceptional towards people. They're even good for use with all the mechanical keyboards. The thickness of these keycaps is even better than the traditional ones.

All in all, these superior-type keycaps are unbeatable for their specialty and stylistic appearances. That's why people find it more reliable to use as their regular typing machine than other standard tools.
Final Words
Nevertheless, switching to normalize keycaps to pudding keycaps will be the best decision for everyone who always prefers to taste something different. But before you buy them, make sure to learn what are pudding keycaps, what's their usability and many more.
Again, it is obvious that the most aesthetic, lighting keycaps like them require careful maintenance. It would help if you wiped off all the dirt from the keycaps. Use a regular napkin and put some glass cleaner in it if possible. Then smoothly rub the keycaps to make it glossy and sparkling.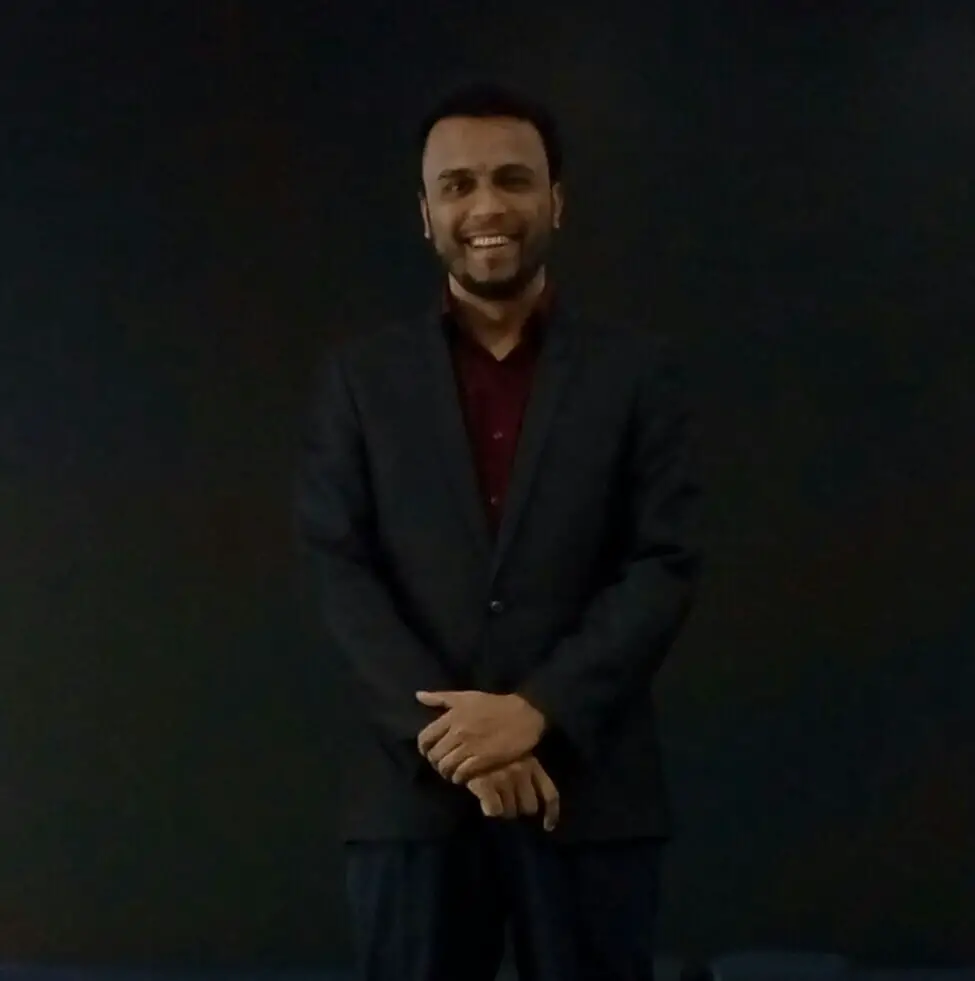 I am a regular user of computer keyboards. For using keyboard face different kinds of problems and also solve it very easily. I love sharing knowledge about keyboards.