Do you need help with your Logitech MK850 keyboard? Don't worry; you're not alone. Many users have experienced issues with their Logitech MK850 keyboards not working properly. But before you start panicking and thinking about buying a new one, there are some troubleshooting steps you can take to try and fix the problem.
Generally, the Logitech MK850 keyboard does not work because of a lower battery, backdated drivers, or USB port connection.
In this article, I'll explore some common reasons why your Logitech MK850 keyboard may not work and provide step-by-step instructions on troubleshooting and resolving these issues.
I've got you covered, whether it's unresponsive keys, connectivity problems, or other issues. So grab your keyboard and bring it back in working order.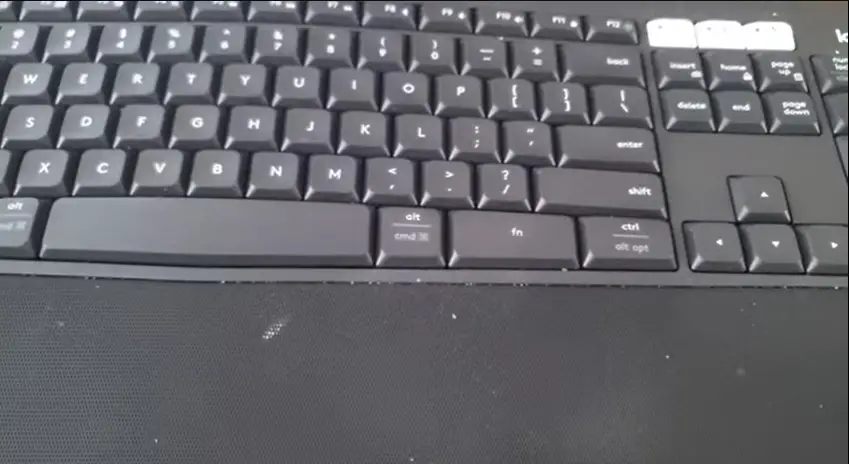 Why Is The Logitech Keyboard Not Working?
There are numerous causes for the Logitech keyboard to cease operating; it is critical to understand them all. You won't be able to fix your keyboard if you don't know what's causing it to stop working.
Battery Problems
The battery is the most common cause of a Logitech MK850 keyboard not working. However, this only applies to wireless keyboards. Logitech wireless keyboards come with pre-installed batteries that can be charged via a cord. Some require the usage of a separate electric battery.
If your keyboard's battery runs out, it will stop working correctly. In this scenario, you must either charge or replace the battery with a cable. For example, if you have a Logitech MX Keys wireless keyboard, you can set it with the type-C charging cord that came with it. The nicest feature is that you may continue to use it while it charges.
Drivers That Are Out Of Date
In addition, outdated drivers can cause the Logitech keyboard to stop working. If you last updated your driver a while ago, now is the moment.  Go to the Windows Start menu and type "Device Manager" into the search field.
Double-click "Keyboards" to expand it in Device Manager.
Right-click on the name of your keyboard and select the "Update Driver" option.
When you select "Search automatically for drivers," the system will search the internet for and download the necessary drivers.
You may receive a notice stating, "The latest drivers are already installed on the device." This can occur even if you still need to load the most recent drivers. In such circumstances, you must download the driver yourself.
You may find the drivers for your keyboard by clicking here and searching for them. Logitech Options, which will also install the drivers for you, can be downloaded and installed.
Port Issues
If your Logitech keyboard has stopped working, the problem may not be with it. Instead, the problem could be with your computer's ports. It will not operate if you plug your keyboard's receiver or wire into a faulty port.
You might try blowing air into the port since dust and other material can sometimes get inside and cause the port to cease working. Blowing air can help clear things out, and you can reconnect your keyboard.
Your Keyboard Has Died.
If you've done everything and your Logitech keyboard still isn't working, it's probably dead. In such circumstances, taking your keyboard to a computer shop and having the repair experts look at it is your best alternative.
There may be situations when the problem is buried deep within the keyboard and can only be discovered by experts. If the keyboard is beyond repair, the repair crew will repair it or ask you to purchase a new one.
How To Fix Logitech MK850 Keyboard Is Not Working?
Now I am explaining the most common and easiest way to fix the Logitech MK850 keyboard that is not working.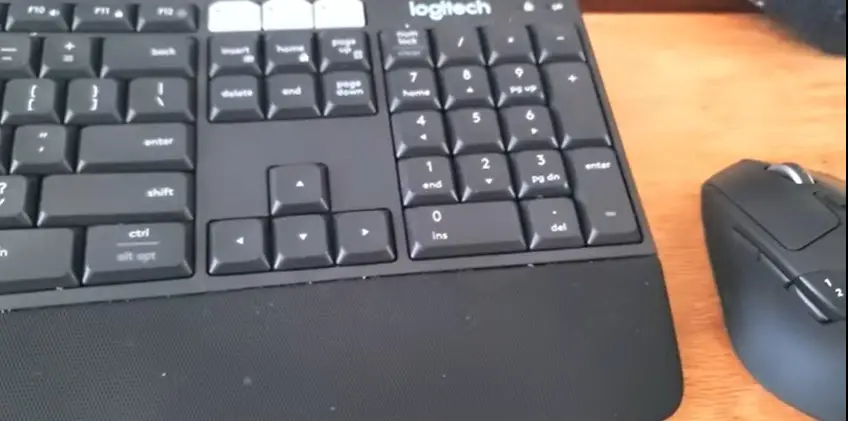 1. Test Your Connectivity
In most circumstances, a keyboard not working error is caused by a connectivity problem between the keyboard and your computer. Check the batteries in your wireless Logitech MK850 keyboard. Also, ensure that the wireless receiver is properly plugged into your PC.
2. Check Its Functioning
Before starting with the technical methods, ensure your Logitech keyboard is fine. You can do it by connecting your keyboard to another PC.
After reconnecting your keyboard to the PC where it was not working, begin executing the methods listed below.
3. Remove the Keyboard Driver.
If your keyboard driver fails, you cannot use your Logitech keyboard on your PC. To uninstall and reinstall it, follow the instructions outlined below.
Step 1: On your PC, press Windows key and R simultaneously to launch 'Run'. Then, in the text box, type msc,' and press Enter.
Step 2: On your screen, you will see a list of categories. Expand the 'Keyboards' section by clicking on it. Then, right-click 'Logitech Keyboard' and choose 'Uninstall' from the drop-down menu.
Step 3: Restart your computer to allow the keyboard driver to be installed automatically.
Check to see if your Logitech keyboard not working fault has been resolved. Otherwise, proceed to the next step given below. You can also use third-party software to update your PC's outdated or missing drivers, such as Driver Booster.
4. Restart HID Human Interface Service.
Almost every input device, including your Logitech keyboard, interacts with the HID interface. To restart the HID Human Interface Service, follow the instructions outlined below.
Step 1: Open 'Run' on your PC by pressing the Windows key and R at the same time. Then, type services. msc' in the text field and press Enter.
Step 2: A list of available services will appear on your screen. Right-click on 'Human Interface Device Service' and select Properties. Then, from the drop-down box, choose 'Properties.'
Step 3: On your screen, a dialogue box will open. Check that the Startup type is set to 'Automatic' and that the service is running.
Restart your computer to see if the Logitech keyboard is not working error has been resolved.
5. Uninstall and Reinstall Logitech Software.
Logitech keyboards include Logitech software, which is immediately installed on your computer. If this software is not functioning properly, you may encounter an error when using the Logitech keyboard on your PC. To uninstall and reinstall Logitech software, follow the instructions outlined below.
Step 1: Open 'Run' on your PC by pressing the Windows key and R at the same time. Then, write 'appwiz. cpl' in the text box and press Enter.
Logitech Software should be uninstalled and reinstalled.
Step 2: A list of all the software will show on your screen. In this list, look for Logitech Software and right-click on it. Choose 'Uninstall' from the drop-down menu.
Step 3: Now unplug your keyboard from your computer and restart it. After restarting your computer, reinstall the Logitech program.
Reconnect your Logitech keyboard to your PC after it has restarted and see if it has begun operating.
6. Is It Plugged In
Check that the USB cable or dongle is connected. This may appear to be a simple problem, and it is, but it is also extremely prevalent.
If the cable or dongle is unplugged, reconnect it. Switch the cable or dongle to a new port if they aren't already unplugged. When power-saving features turn off ports, the linked devices do not reconnect when re-enabled.
7. Check that Bluetooth is turned on.
There are numerous ways to turn Bluetooth off on your Mac or PC. However, there needs to be more evidence that this is the case. Bluetooth status is hidden behind the network connection icon on your taskbar in Windows.
You can see your Bluetooth status and the power button by clicking on it. It is important to note that the Airplane mode next to it will also disable your Bluetooth, even if Bluetooth is otherwise enabled.
If your Bluetooth is turned on, ensure your keyboard is visible and connected. Wireless keyboards are often designed to preserve battery life by sleeping when not in use. This will unplug Bluetooth and may not reconnect immediately when you wake up.
8. Ensure The Keyboard Is Turned On.
A physical power switch is available on Logitech mk850 wireless keyboards. If your keyboard has one, ensure the switch is turned on rather than off. Because those switches are small and easy to trip, they can be easily turned off by mistake.
9. Restart your computer
It is occasionally a software issue but not a keyboard software issue. Restart your computer if you've tried everything up to this point in the article. You'd be surprised how many problems a restart can solve.
10. Hardware Problems
You may have keyboard hardware issues if you've tried connecting the keyboard to your computer, disconnecting the keyboard, and changing the batteries.
If a key is missing or repeatedly fails to type, you may have a hardware problem. This becomes less evident when your keyboard only functions infrequently or not at all.
Damage to the USB port or a frayed cable can influence the cable or dongle. It can affect specific keys if the mechanical movement of the key fails to build the connection required by your keyboard to detect a keypress. Hardware difficulties can also affect the keyboard's logic board, causing it to fall to register or translate key presses.
Any of these hardware issues can be resolved. These repairs may require significant time and effort to diagnose and repair. While I strongly advocate experimentation, this may be different from what you want to do. If you want to type, you may need to replace your keyboard.
FAQ
How do I unlock my Logitech function keys?
To enable FN Lock on the All in One Media Keyboard, simultaneously press the FN and Caps Lock keys. To disable FN Lock, press the FN and Caps Lock keys simultaneously.
Why is my Logitech keyboard blinking and not working?
The rapid blinking indicates that it is in pairing mode. Navigate to your Bluetooth settings and select Add a Device. Select your mouse (and keyboard if necessary) to repair.
What Are The 3 Lights On A Logitech Keyboard?
They indicate whether Caps, Scroll, or Number Lock are enabled.
Final Words
These are some of the most effective solutions for resolving the Logitech keyboard not working problem. These methods' steps are simple to comprehend and implement. If none of these ways works, you should seek the assistance of a keyboard repair specialist or replace it with a new one.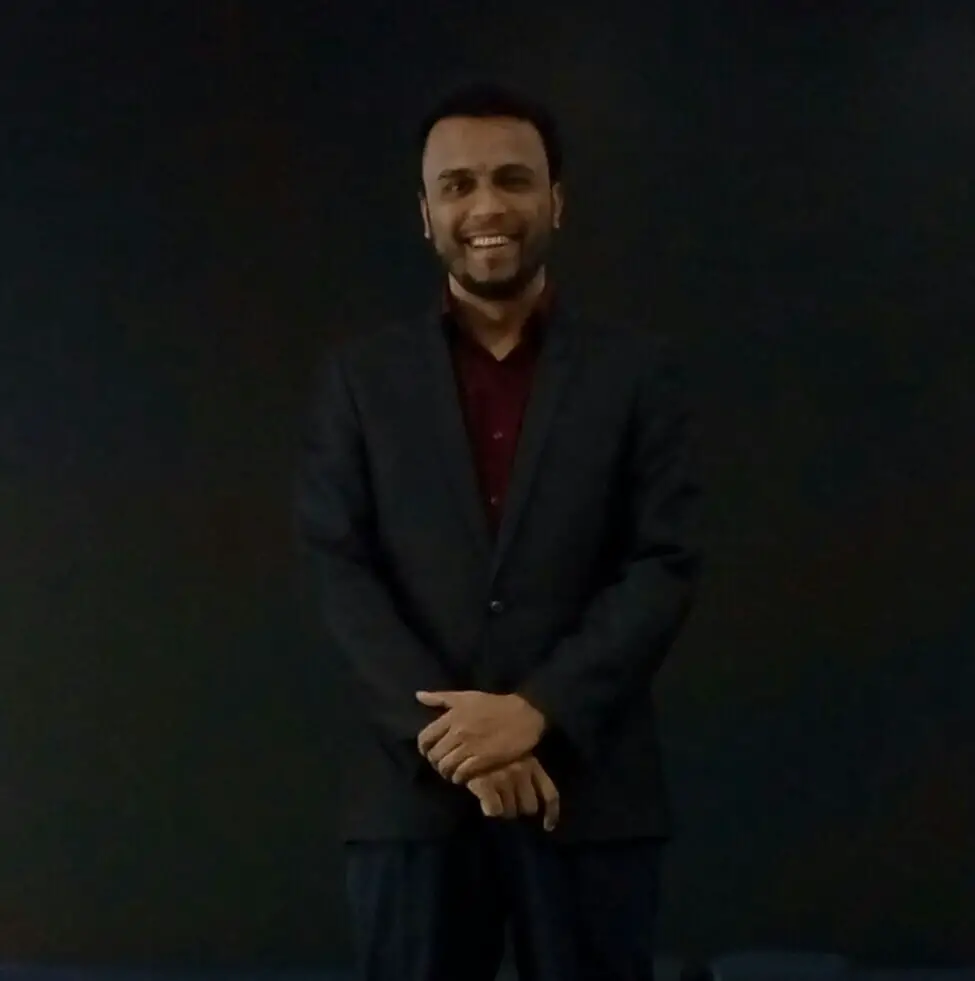 I am a regular user of computer keyboards. For using keyboard face different kinds of problems and also solve it very easily. I love sharing knowledge about keyboards.