To maintain the performance and longevity of your keyboard, you need to take care of it. But what happens when you need to remove individual keys for a thorough cleaning or customization? You might need a specialized tool to do so. The truth is that you can take off mechanical keyboard keys without any tools.
In this blog post, I'll show you how to remove mechanical keyboard keys without a tool. You can remove your mechanical keyboard keys using household items like paper clips, credit cards, or simply by Hand. Let's go through the article to know more details about this topic.
Why Do You Need To Remove Mechanical Keyboard Keys?
Mechanical keyboards require some maintenance. There are many benefits to removing mechanical keyboard keys.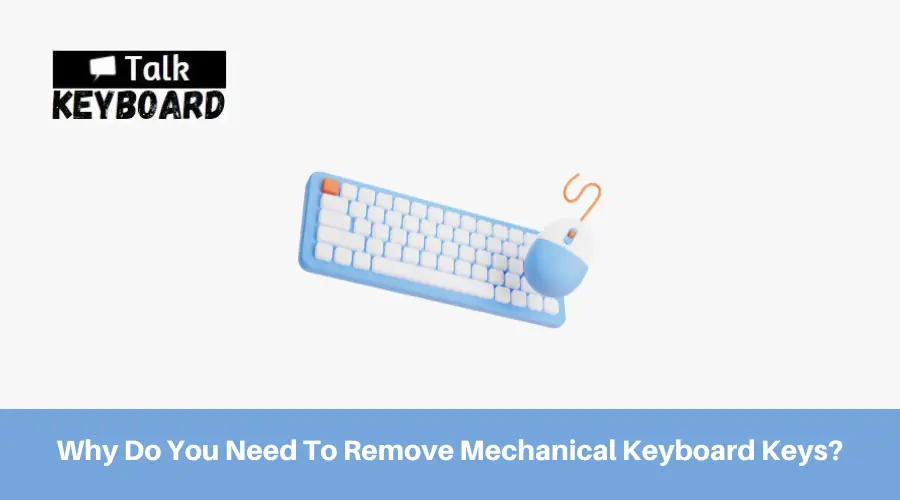 Clean Your Keyboard:
Remove your keys to give your keyboard a deep clean. The time has come to remove all the gunk and dust bunnies accumulated over the past few months.
To Fix Sticky Keys:
Sometimes keys are stuck in a pushed position and repeat the same command. A keyboard tester is the ultimate solution for discovering the major problems with the keyboard. By removing the keys from your mechanical keyboard, you can easily solve this problem.
For Customisation Purpose:
A mechanical keyboard is a good choice for gamers. Often, Gamers want their keyboards to stand out with different colored keys. So it is essential to know how to take off keyboard keys to customize your mechanical keyboard.
Replace Your Keycaps:
Changing your keycaps is one of the best ways to update your keyboard. Discover what works best with your setup with a new set of PBT keycaps.
Modify Your Keyboard:
The vast majority of keyboard mods require you to remove your keycaps, and dozens are out there.
How To Remove Mechanical Keyboard Keys Without A Tool?
You can easily remove keyboard keys without any tool if you don't find any key pullers or removing tools. In that case, you will need
Credit card
Paper clip
Finger
1. Remove The Keyboards Key With Paper Clip:
You can use a paperclip as an alternative to a key puller. There is little risk of keys breaking. But it is the best alternative to Keys Puller.
Here's how you can do it:
First, Make a U shape with the paper clip.
After that, place the two ends of the clip on the key you want to use.
Apply gentle pressure to remove the key.
2. Remove The Keyboards Key With A Credit Card:
Credit card is another good choice in place of keys removing tools. However, these might scratch your keys. But it is very useful in mechanical keyboard keys removal.
Here's how to take off keys the right way:
Insert a credit card under the upper corner of the key cap.
Pull out the key with slight pressure.
3. Remove The Keyboards Key With The Hand:
When you don't have a paperclip or credit card, you can even use your Hand to remove the keys. This might cause the keycap to break and the switch or hinge clip below. You should only use this method if it is necessary. Here's how you can do it:
Take off the keyboard keys the right way by using your Hand
Place your index finger to the left and your thumb to the right to detach a key.
Gently press and wiggle it.
Then, apply a little pressure to the key as you pull it vertically upwards.
How to Clean Mechanical Keyboard Keys?
After removing the keys from a mechanical keyboard, it is best to clean it. A properly maintained mechanical keyboard can last between 10 and 15 years.
You can clean up the keyboard in several ways. Among the options are the following.
1. Periodical Cleaning
Keeping your keyboard clean at regular intervals is very important to achieve the best results. Regularly cleaning the keyboard would be helpful. Dirt and grime can be prevented by doing this.
Make sure your keyboard is unplugged.
Clean the keyboard with a vacuum brush.
Activate the keycaps by pressing the vacuum brush against them. Use small handheld vacuum brushes if possible.
Ensure the microfibre cloth is damp before wiping off the entire keyboard.
Use another cloth to dry it. Avoid using paper cloth as it will leave debris behind.
Do not use canned air. Too cold temperatures can cause condensation inside the keyboard. You can use canned air to clean the keyboard after removing the keycaps.
2. Deferred Cleaning
The keycaps will need to be removed, as discussed above. Even after the regular cleaning procedure, stubborn grime and dust may still need to be removed by this method.
Make sure your keyboard is unplugged.
As outlined in the tutorial, remove the keycaps.
Removing Shift, Spacebar, and Enter keycaps may be difficult if they have support fixtures. If you are unable to remove them, wipe them off instead.
For a few minutes, soak the keycaps in hot water.
Remove dust and dirt from the switches using the canned air and dry cloth.
Even vacuuming the plate without damaging it is possible.
What Should You Notice When You Remove the Keyboard Keys?
A keyboard's functionality may be affected if keys are removed incorrectly. Keep these things in mind when removing keyboard keys:
Damage To The Keys
Removing the keys carefully and with the appropriate tools is important so they don't become damaged.
Forcefully removing the keys can damage the keyboard's underlying components, including the switches.
Incorrect Reinstallation
Only properly installed keys may work or become stuck. Typing can be difficult and frustrating as a result.
Warranty
If you remove the keys, you may void your computer's or keyboard's warranty. Be sure to read the manufacturer's instructions carefully before attempting to remove any keys.
How To Reinstall Mechanical Keyboard Keys?
Look at the metal hooks on the keyboard where the old key once rested.
Ensure the metal hooks align with the holes on the plastic hinge (old or new).
It is important to ensure that the smaller plastic piece, usually a cup, is evenly inserted into the center of the retainer.
Press evenly all around the keycap after reinstalling it.
FAQs
How Long Do Mechanical Keyboard Switches Last?
Mechanical keyboards can last 10 years or more, depending on how much you use them. Mechanical keyboard switches can withstand 50 million keystrokes, which means they will last years under heavy use. You can extend the life of mechanical keyboards by repairing some broken parts.
Are Mechanical Keyboards The Best Gaming Keyboards?
Gaming with mechanical keyboards is incredibly fun, and you can use them for various reasons. Gamers prefer mechanical keyboards because of their fast response times, durability, and N-key rollover feature.
How Do You Fix A Dead Key On A Mechanical Keyboard?
You can fix a dead key on a mechanical keyboard by replacing the switch. Mechanical switches are under each, and you can replace them individually. You can remove the switch with a hot-swappable keyboard and replace it with the appropriate tool.
Final Thoughts
So, You can remove mechanical keyboard keys with a simple household item such as a paper clip, a credit card, or even your hands without a tool. You can easily remove and clean your keyboard keys by following the steps in this article.
Maintaining your keyboard in this way will ensure its longevity and efficiency. So, next time Try these easy techniques when you need to clean your mechanical keyboard. See the difference yourself.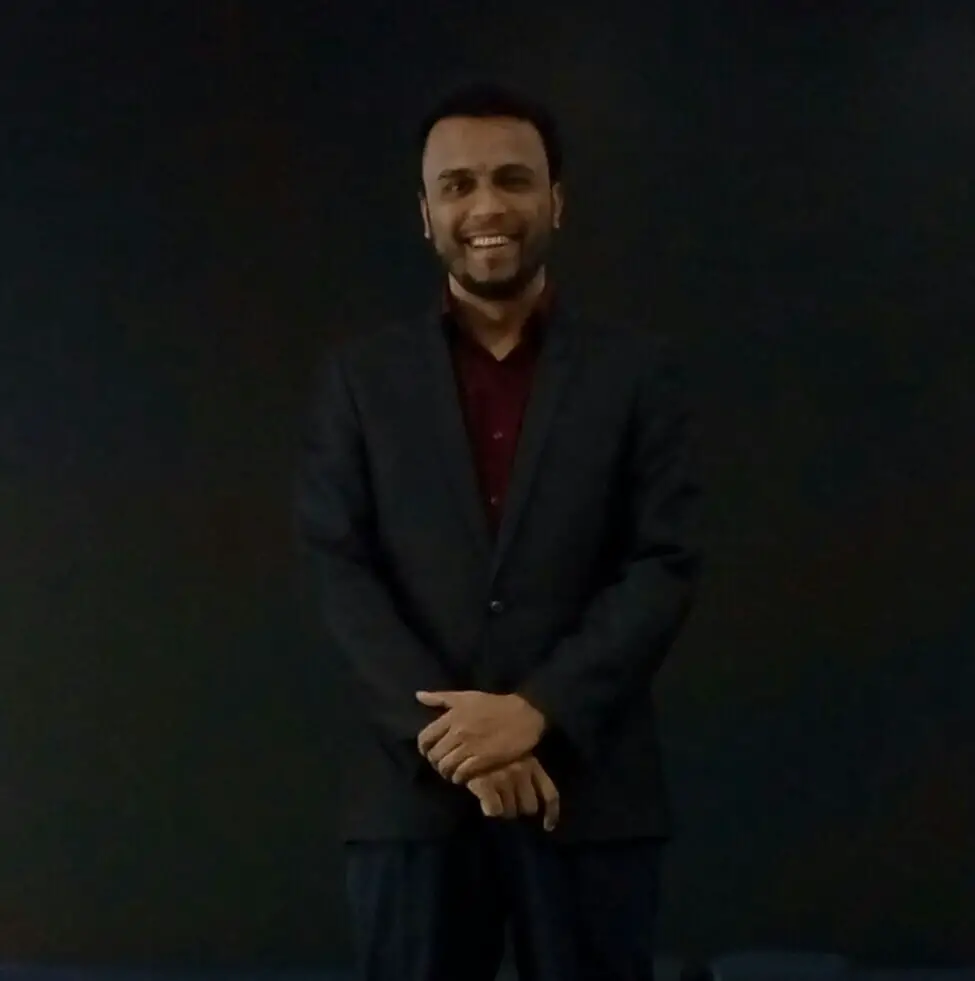 I am a regular user of computer keyboards. For using keyboard face different kinds of problems and also solve it very easily. I love sharing knowledge about keyboards.