A full-size computer keyboard is a primary accessory for office applications, multimedia production, and online gaming. You can find out more about these keyboards in this article!
We will consider the specification of devices, their characteristics, design features, and possible connection options. At last, you will be able to select an appropriate model without any problems!
Types of full-length computer keyboards
To choose the right keyboard, you must first define what tasks it will solve. Five types of peripherals suit different users, and each has its own features to cater to a certain type of use.
Office keyboards
This category includes the simplest and most inexpensive models for standard use. There are no additional keys or functions, which is good if you're not looking to spend much money on a keyboard. They also tend to be found among users not interested in advanced features like macros and special buttons – maybe because they want an average-quality peripheral that does the job without fuss!
Ergonomic keyboards
Models are ideal for working in text editors regularly. Touch-friendly devices usually have a semicircular shape, oversized keys, and palm rest with high contrast colours such as white or black to help users see the details of their work more clearly even when it is dark outside or they may be wearing sunglasses indoors, which could reflect light onto screen causing glare.
Multimedia keyboards
These keyboards are suitable for advanced home users and have keys to control the browser, player, and other applications. The compositions of these keyboards often include a USB-port that allows you to connect storage devices or charge mobile gadgets.
Game models
Many different features make gaming keyboards stand out from regular ones. Gaming keyboards have a convenient arrangement of keys, and they often come with palm rests to help you be more comfortable using them. Some also block accidental presses, so it's easier for gamers not to mess up their games! They're usually expensive because, other than these extra functions, there isn't much else special about the hardware compared to normal boards.
Keyboards for media centres based on computers and laptops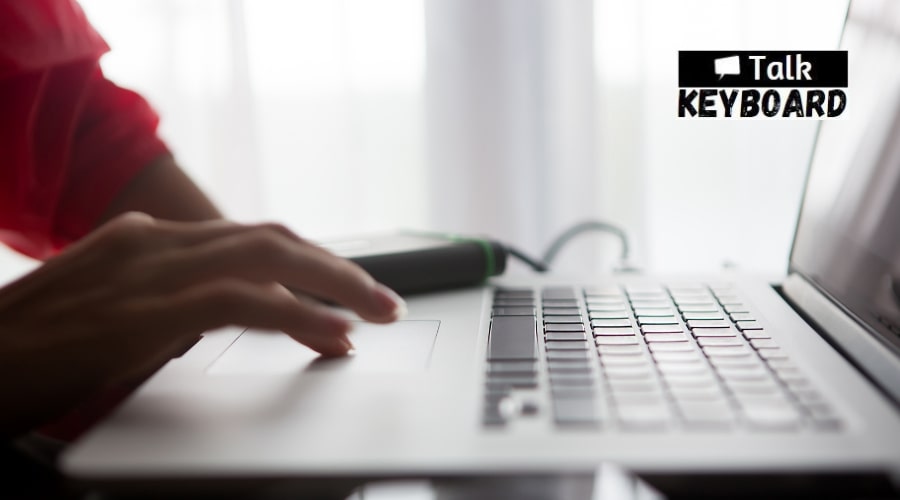 This category of keyboards includes full-size models equipped with touchpads. The feature set is the same as for multimedia peripherals.
Full-Size Computer Keyboard Designs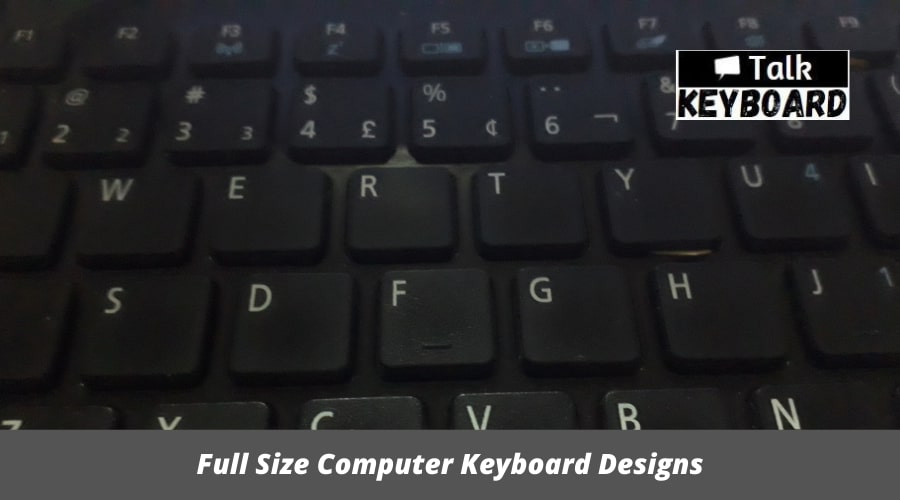 Standard
This category includes full-size ergonomic, office, multimedia, and gaming keyboards.
Foldable
This model is very useful if you carry your keyboard a lot. The devices can be folded in half (or 4 times) and fit even in small handbags or backpacks. Full-size computer keyboards on the market are great for home use but may not work as well when travelling around because of their size and weight, making this folding one an ideal option!
Customizable
Devices consist of basic blocks with keys and optional plug-in modules. They are used to assemble multifunctional keyboards for computer games.
Rubber
Not many people know about roll-up keyboards, but they are a lifesaver for IT professionals working with computers and servers. They do not suffer from water damage because these devices can be submerged in running water without worries or problems. Even though there is backlighting on touch keyboards, it's been hard to break into mainstream use due to its inconvenient design, which still requires users' hands to touch each other when typing.
Computer keyboard size in mm:
| | |
| --- | --- |
| HP K1500 (conventional keyboard): | 460 mm wide |
| HP Business Slim:  | 500 mm wide |
| HP C2710 Wireless: | 440 mm wide |
| Rii RM400: | 480 mm wide |
| Rii RK100: | 446 mm wide |
| RazerBlackWidow Chroma V2: | 520 mm wide |
| Logitech K120 Business: | 450 mm wide |
| Logitech MK220: | 454 mm wide |
| Logitech K400 Plus: | 350 mm wide |
| Apple MQ052Y/A: | 419 mm wide |
| Apple MLA22Y/A: | 279 mm wide |
Key constructions
The basis of a keyboard is the buttons. This determines how long it will last and what it feels like to be pressed on. There are three types: membrane, scissor, and mechanical.
The main type is membrane keyboards.
Budget keyboards are usually built according to these specifications. They're typically made with high-medium height keys that can handle up to 1 million keystrokes and resist moisture, dust, or debris.
Scissor keys
They are used to equip peripherals for laptop computers. The buttons are rated for 5 million clicks but are not protected from moisture and debris.
Mechanical is the most expensive type
The keys are rated for 50 million keystrokes. During operation, the buttons emit characteristic voiced clicks.
Mechanics are used to equip peripherals for gaming computers and other models of a high-price segment. Manufacturers produce keys with various switches. For example, Logitech has developed Romer-G technology for gaming keyboards.
In the centre of the key switch is a mechanical lens. It is equipped with a movable clip and a spring. There are two swing-shaped contact latches under the cage. They provide smooth, tactile key travel and faster response times.
The activation distance is 1.5 mm. The minimum pressing force is 45 g. The high-sensitivity keys of the mechanical keyboard respond instantly to touch. At the same time, the buttons are very quiet. The clicks are almost inaudible. One notable example is the Logitech G910 (920-008019) Orion Spectrum RGB Mechanical Gaming. This kind of gaming keyboard will satisfy the needs of most gamers.
Manufacturers also produce inexpensive mechanical keyboards for continuous writing. Cheaper technological solutions are implemented in the devices.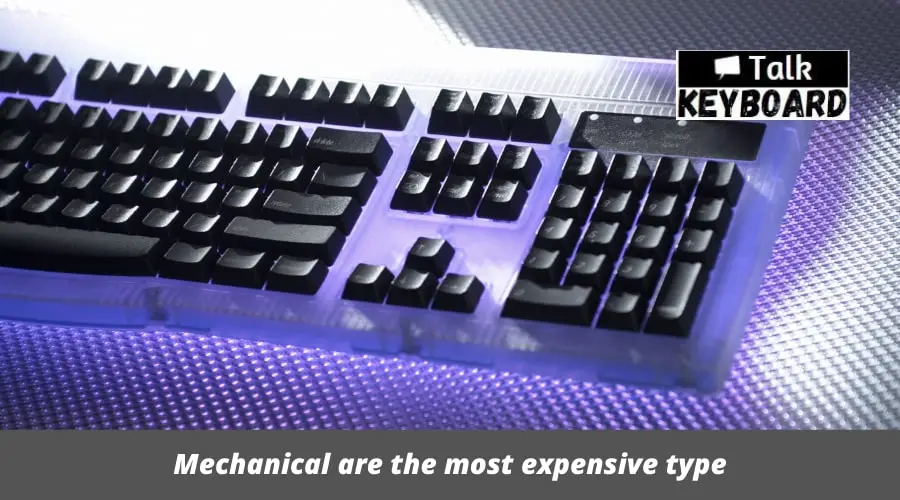 Additional keys
Manufacturers add buttons to the standard keys for multimedia and gaming keyboards. They are according to their purpose.
Volume control
This group includes buttons responsible for completely muting and adjusting the sound.
Media player control
The buttons allow you to switch positions in playlists and interrupt/resume viewing/listening. With the help of a wireless multimedia keyboard, it is very convenient to control the player without getting up from the couch.
Launching applications
The buttons are responsible for activating frequently used software products from Microsoft. Typically, the list includes a player, explorer, calculator, and office software.
Browser management
Additional keys in this group are responsible for moving between pages, stopping/resuming loading sites, starting mail programs, and searching.
Power management
Responsible for shutting down the PC and entering sleep mode. Many users leave negative reviews about these buttons since there is a high chance of accidental pressing. If the keys are located near the main unit, it is better to disable them.
Scrolling content
These buttons are rare because a mouse is better suited for these actions.
Programmable keys
They are present on gaming keyboards and require the installation of special software for correct operation. Different keyboard shortcuts are assigned to buttons to make complex combinations easier and faster.
How long is the space bar?
In many models, the space bar tends to change for several reasons:
For a matter of aesthetics.
It can have more or fewer keys on its sides, which allows it to be enlarged or reduced.
For the purpose that the keyboard is looking for. That is, if it is a gaming keyboard, it may be larger, considering that it is an essential key in many cases, and it is more comfortable for players to have more generous sizes.
For the branding. Many times, companies include their brand name in the same bar.
For this reason, having only one spacebar size is almost impossible.
However, the space bars on mid-size laptops (such as a MacBook Pro or Dell Latitude E7450) are roughly 9 centimetres long x 1.8 centimetres wide.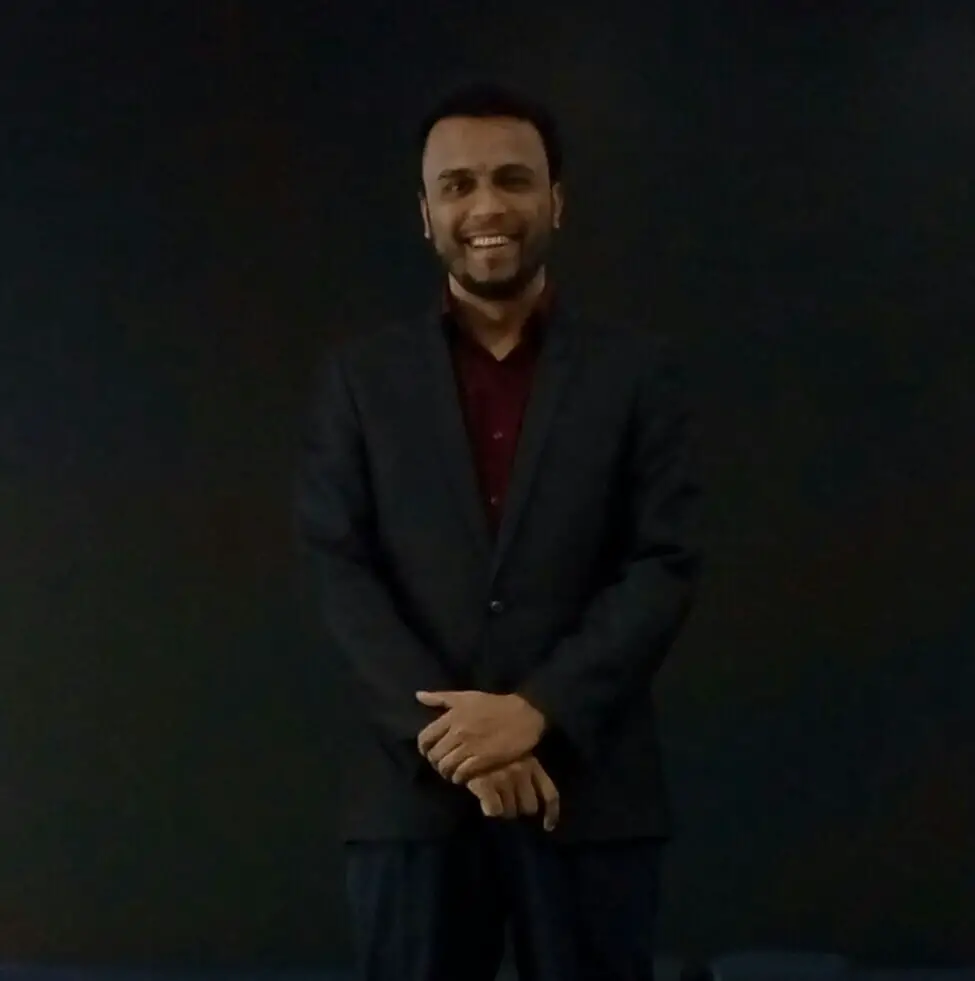 I am a regular user of computer keyboards. For using keyboard face different kinds of problems and also solve it very easily. I love sharing knowledge about keyboards.