The computer keyboard is an input device that enables the user to communicate with the computer. Inputting text is the most important function of a keyboard. Difficulty in typing smoothly on a keyboard would hamper that primary function. Smooth typing depends on some important factors.
In this article, we will try to figure out the most common factors. 
We divided the causes into two different views, they are technical difficulties and personal skills lacking. 
Let's go to the depth of the problems.
Technical difficulties
Some keys are not working: Sometimes keyboard keys do not work properly because small pieces of rock or wood get stuck under the key.
It creates a sudden difficulty in typing. These types of problems can be solved easily by a blower.
Problems occur by cleaning process: Unclean keyboard is the cause of many typing difficulties like keys would not work, slow working, etc. If you can not clean the keyboard properly or half-done or any parts breakage may cause the sudden difficulty typing. Cleaning Process Should be done by an expert.
Number buttons are not working: This problem occurs usually when the Num Lock key is disabled. Mostly the key is shown active by a small LED at the top-right corner of the keyboard. Press the key to activate the number keys on the right Numpad.
Letter keys are typing numbers: If letter keys are typing numbers, it may be because the NUmLock button is active. To turn it off press "FN" (function button) and NumLock keys at the same time.
Uppercase function is active: A sudden difficulty when typing would be arised while the uppercase letters appeared. Maybe You press the caps lock button for the first letter in a sentence but forget to repress it to turn it off. It sometimes happens while typing without looking at the keyboard. You need to turn off the caps lock button carefully. 
Backdated software: Computer softwares should be updated to the latest version from time to time. Previous versions can make the functional issue and hamper the smooth typing flow. So, update your keyboard software or turn on the automatic software update option on the computer.
Others issues: There may be connection problems, old wire problems, damage by falling down etc.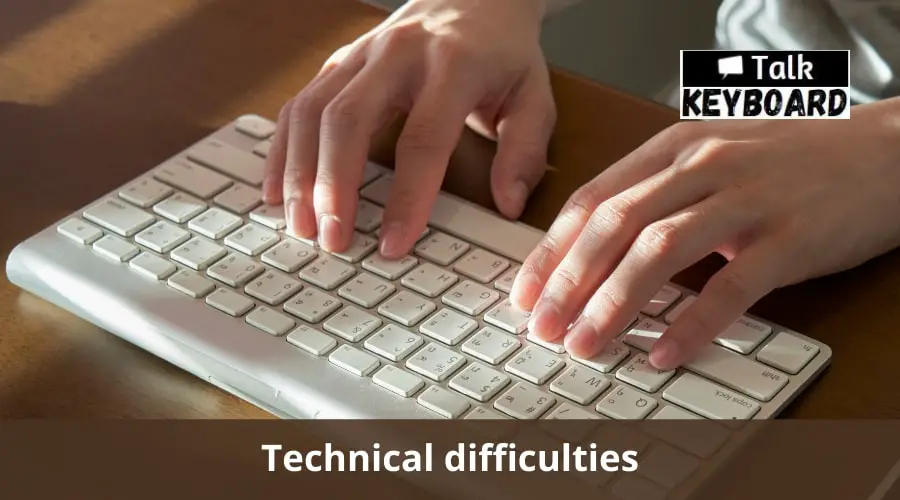 Personal skills lacking
There are some difficulties created because of a lack of skill development. These are like, 
Slowness
Incorrect typing
Incapable of typing without looking at the keyboard
Can not use the fingers properly
To solve these issues we should consider these particular things-
Knowledge about keyboard layout: Keyboard layout is the arrangement of the keys on a keyboard. The QWERTY layout is the most common and popular option nowadays. But there are so many other layouts in the market like AZERTY,QWERTZ etc. To avoid difficulty in typing smoothly on a keyboard, we have to know about the layout of that keyboard. 
Physical ability: The main function of the keyboard is putting text into the computer through typing. We need to press those certain individual buttons on the keyboards when we are typing. For that our fingers are needed. Also, good eyesight is important to type the correct information from paper to doc file on the PC. 
Proper technique: For typing without looking at the keyboard, you should follow the proper techniques. Your left-hand fingers have to be placed on A, S, D, and F keys. And the right-hand fingers have to be placed on J, K, L, and; keys. The thumbs have to be in the air or lightly touching the spacebar.YOu should also maintain a good posture, like- 
Sit up straight
Keep feet on the floor
Keep elbows bent at the right angle
Keep the back straight
 Maintain a suitable distance from keyboard and screen. 
We must use all ten fingers to utilize the proper techniques. 
Software and websites for helping: There is so much online and offline software to make you an expert in typing. You can use online typing games too. Those will help you to prevent sudden difficulty typing issues. 
Practice: Practice Makes a man perfect. To reduce the difficulty in typing smoothly on a keyboard, practice is the vital role. You have to play with your keys. 
We are pretty sure that you already have clues about your difficulty in typing smoothly on a keyboard. Now, check the points thoroughly and mark the cause which is right for you.
Meta: Difficulty in typing smoothly on a keyboard is the common problem. Keys are not working, functional problems, typing speed, many causes are responsible for the typing difficulty. Fixing them is the only solution. 
Read More:
The Most Important Factor When Typing (Touch Typing, Homerow Method, Finger Remapping)
FAQ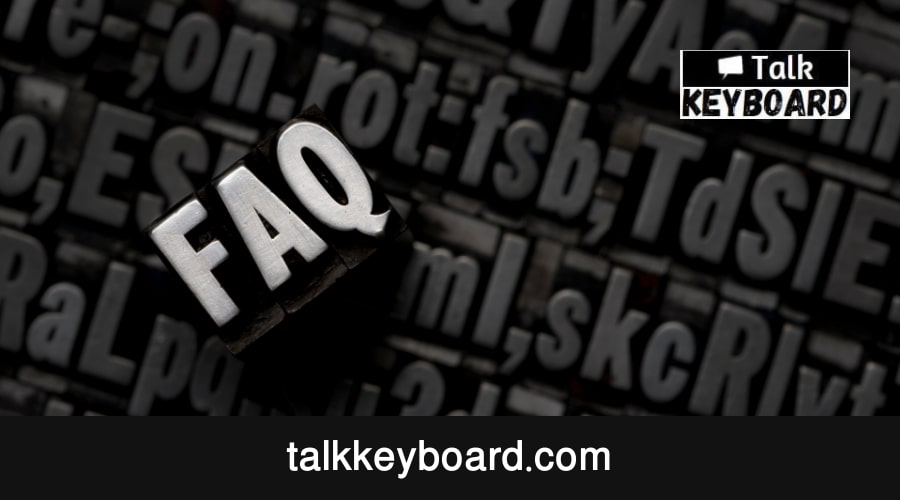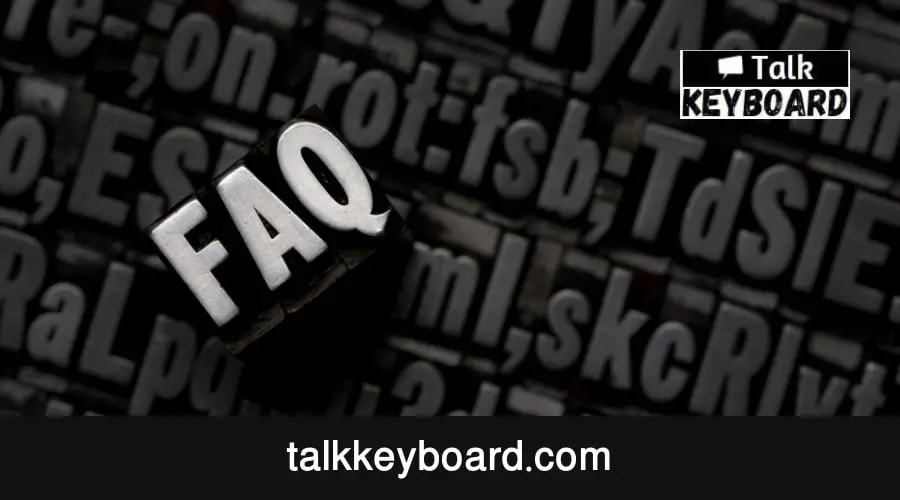 Ques: My keyboard is functionally okay, but I could not type smoothly. What should I do?
Ans: Clean your keyboard properly. Maybe the keys are getting stuck by dust and debris. If you have no idea about cleaning then ask an expert. 
Ques: I could not type on keyboard without looking at this. How can I do this?
Ans: First, you need to know the key placement of your keyboard. Second, practice a lot to get typing speed and type correctly. You can use some online typing games to improve.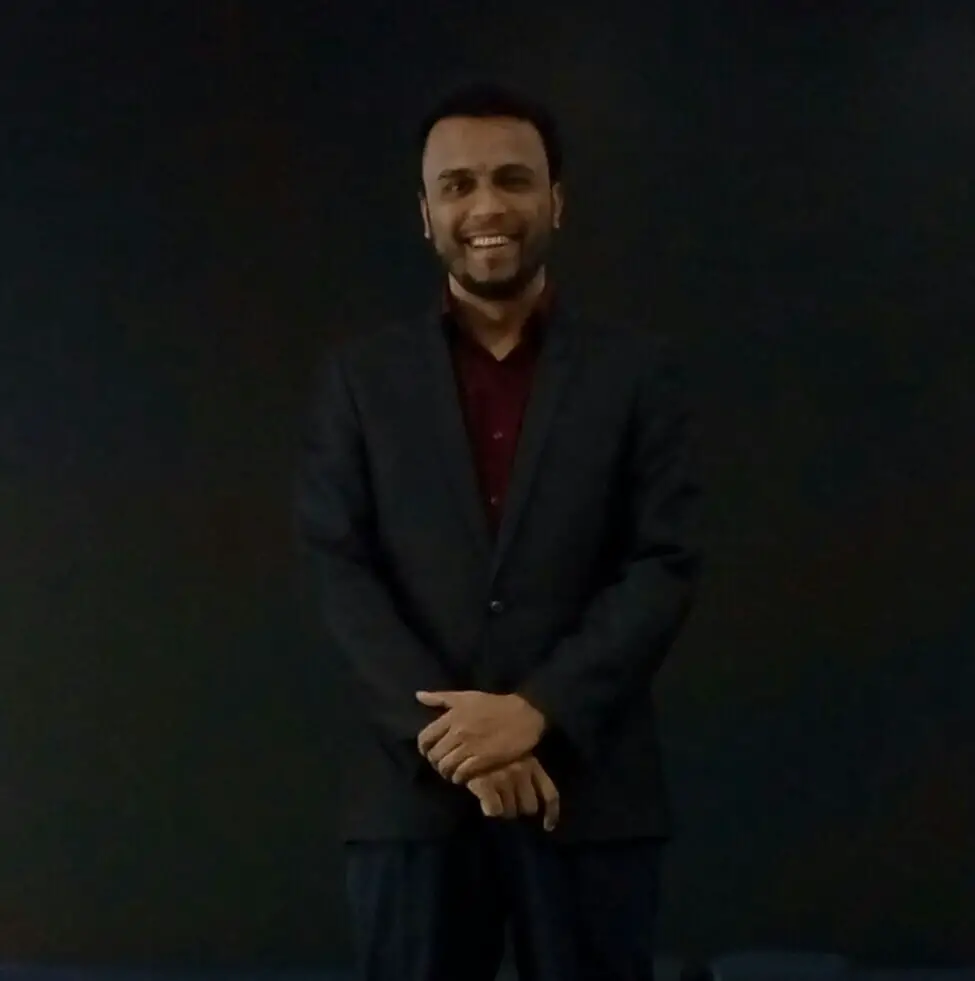 I am a regular user of computer keyboards. For using keyboard face different kinds of problems and also solve it very easily. I love sharing knowledge about keyboards.