If you are looking for the best keycaps for reinstallation, you have to go through the marketplace related to this. There are several issues, including quality and budget. Moreover, a wrong purchase can cause you trouble. So, let us know where to find keycaps for your keyboard.

There are popular websites like Amazon, Banggood, Drop, etc, where you will find a huge collection of keycaps of different quality. Mechanical keyboards, Mechgroupbuys, /r/mechmarket, Keycap sets, etc, are also popular sites for group buys. But you need to research their services and understand the facts.

There are other issues like differences between ABS & PBT structure, Doubleshot or Dye-sublimated design, RGB, etc. All these are important to distinguish the level of quality and performance. The following article will guide you with in-depth information about those related things.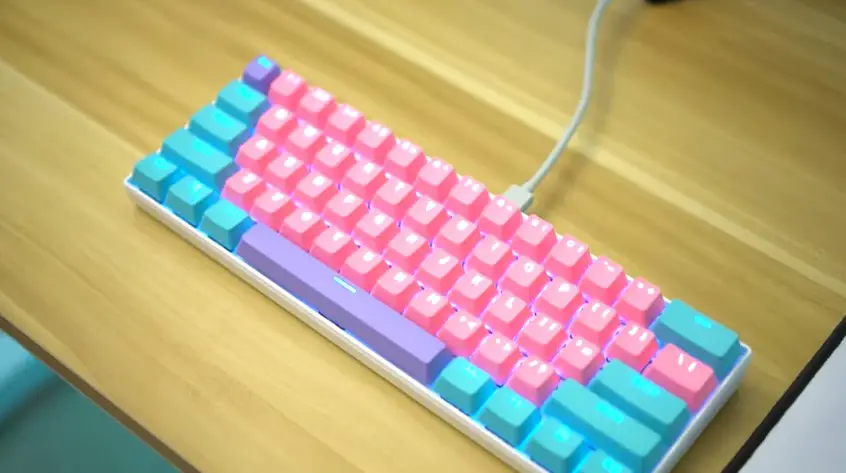 Where to Find Keycaps For Your Keyboard
It may seem a bit complex to find the next set of keycaps for your keyboard. Choosing from so many different websites can be difficult unless you figure out their reliability.
Therefore, an analyzed list of well-regarded websites in the mechanical keyboard community can provide you with the opportunity to get a variety of keycaps in unique designs.
The major types of keycap sellers
The important thing is to make a distinction between the different types of keycaps and the resources. Usually, you can purchase keycaps either from a website that has them in stock or look for group buys.

It is always the easiest and best way to order your keycaps from a website that holds them in stock. You can make your purchase online, and the product will be shipped to your address as soon as possible.

'Group buys' deals with a different method, and there is nothing about keeping keycaps in the stock. Rather, they sell a prototype or a 3d render of the product. Your order for a keycap set from any of the 'group buys' will be shipped after a considerable time, and there is no instant delivery.
Though 'group buys' can present you with the newest and coolest designs, they offer products at a high price of around $100-200 and even more for keycaps.
The reliable websites
There are several websites where you can order keycaps. Some of them have a distinctive reputation for high reliability and popularity. Here are the most used websites to choose and buy the desired keycaps at a competitive price.
Amazon.com (One of the fastest-growing sites)
Amazon is a revolutionary website in the online or e-commerce world. This website has immense popularity not only for selling the cheaper keycap sets of reasonable quality, like YMDK, but also for the keycaps of higher categories and prices.
You can get the popular edition, like GMK Samurai. Though this website provides pretty limited editions, you have the opportunity to select one from the best and coolest collections available.
This is the website to be recommended for trustworthiness and quality. Here you can have a low-price set of PBT keycaps for the replacement of your factory ABS keycaps. Moreover, you will have the chance to pick out a cheap set of pudding keycaps. However, it always emphasizes better luck to get the best product of your desire.
Banggood.com (An exclusive site)
Banggood is another website that serves quite similarly to Amazon.  This website has a reputation for selling pretty much exclusive sets of lower-cost PBT, and this can be a fruitful upgrade for the consumer having a set of factory ABS keycaps.
There are also a diversified number of designs. To some extent, you may have a better selection opportunity than Amazon. Yet, there are more websites to be considered for more benefits.
Drop.com (A source specialized in diversified mid-range keycaps)

The drop has a good collection of different keycap sets available on their website. The specialty of this site is in the mid-range keycaps from the $50-100 mark. There are higher-quality PBT and ABS keycap variants in stock, or you can have them for pre-order.
Drop is a modest site to select keycaps from editions, including Mito, GMK, and other interesting brands. So you do not need to browse their offerings.
Mechanicalkeyboards.com (A resource for decent collection)
'Mechanicalkeyboards' can be a good choice for having a decent selection of keycaps on their site. A user can find different brands available here, including Tai-hao, GMK, and Ducky. You are spontaneously recommended to go through their selection to find the suitable one for you.
The GMK Yoda and Ducky Joker sets are potentially better sets for our keyboards. The site also has a modest collection of rubber keycaps.
Mechgroupbuys.com (The resourceful zone of group buys)
'Mechgroupbuys' will provide you with an awesome scope to check out the latest and greatest group buys. Different sorts of brand-new designs by GMK and other vendors are available here.
But one thing to consider while shopping here is that you are likely to wait at least nine months for a new keycap set. The website is not actually for selling the keycaps; rather, it'll guide you to a website that will process your order.'Mechgroupbuys' is an effective sector to track all of the group buys currently in process. 
Keycaplendar.firebaseapp.com (A store of variety and uniqueness)
Keycaplendar has almost the same usage as Mechgroupbuys. But it aims primarily at tracking group buys for keycaps. Moreover, you can even expect to see all of the keycaps available for the upcoming year or so.
Though the products here cost a high price, you can find the latest and most unique keycap designs. However, you are recommended to check the vendor and carry out research before purchasing.
Keycapsets.com (An exclusive 'group buys' sector)
This is another productive site to track group buys from. The facilities and service quality are close to those of 'Mechgroupbuys and Keycaplendar'.
The keycap set in this section will display the days left for the 'group buy'. It will also direct you to the place for entry to the buying section.
/r/mechmarket ( A site facilitating fast shipment)
The subreddit mech market is another good source of buying and selling aftermarket keyboards and keycap sets. This forum gives you the scope to purchase keycaps having undergone the group buy phase.
There is no need to wait for a long six to nine-month period. One thing to remember is that you may often have to pay twice or thrice the original purchase price of the keycap while buying through the original group buy.
This is the place where you can get an exclusive set of keycaps fast, and it is common to reach the payment of at least $300+ for a set of keycaps.
How to Pick a Keycap for Your Mechanical Keyboard?
For making a customized keyboard or to change keycaps, you could look to personalize your keyboard. While picking up aftermarket keycaps, you may get overwhelmed and confused. There are product listings and details of the features, but it is not easy to understand the quality and lack of the different items.
The price range can be different, and this may have an impact on the structural value of the keycaps.  So, you need to focus on the features and performance deeply before opting to select the right kind of keycaps for the next phase of your mechanical keyboard.

Here are some tips for picking suitable keycaps for your mechanical keyboard

There are different types and categories in the additional keycap markets. They vary in color, price, and longevity. Each comes with individual benefits or possible drawbacks.
The ABS edition is a good option for color representation. However, the PBT edition is better for longevity. Each of them has its own benefits and individual acceptance. ABS plastic has a vibrancy in color combination but may not remain the same while in extended use. PBT may not be very colorful, but it can go on with its basic coating for a longer period of time.
You can go for Doubleshot Legends, and they are usually the best option. However, Dye-sublimated ones are not a bad choice at all. Sometimes, Doubleshot keycaps have crisper legends as they have the injection molding process. The Dye-sublimated keycaps have reduced cost, and they can present a great look. It would be best if you looked for close-ups of the legends before deciding on the purchase.
If you don't have a strict preference for RGB, it is always a better option to avoid thin, laser-engraved keycaps. The keycaps of the cheapest rates are meant to be thin and backlit with laser-etched legends. These may suit showing off RGB but are supposed to have low-quality ABS plastic.
The thick keycaps are always the better option. Thick-walled keycaps will make you feel solid under the finger, and it will be comfortable to type on the keycaps having a thickness of up to 1.5mm.
Always consider the Keycap profile seriously, as it affects the level of sound and comfort. So, be watchful for the primary tests and consider your preferences carefully before buying. Keycaps that are taller and spherical, as we find in the SA profile, are often found to have a lower pitch. Therefore, there is a slightly louder typing sound than shorter, cylindrical ones.
Cheap keycap sets do not mean being necessarily bad. Yet, there are often some issues with quality control. Amazon and other marketplaces have cheap keycaps, and they are more likely to have quality control issues. Be cautious about the reviews and check the vendor's return policy.
Final Words
Multiple websites deal with various brands of keycap sets, but all of the sites do not offer the same kind of service. There are differences in genuineness, pricing, and quality. So, it is very normal to get confused without proper guidelines or informative instruction.

Therefore, the article "Where to Find Keycaps For Your Keyboard | The Details of Reliable Resources" discussed the available services and websites dealing with keycaps. Compare them according to requirement and budget so that you can select keycap sets for your keyboard productively.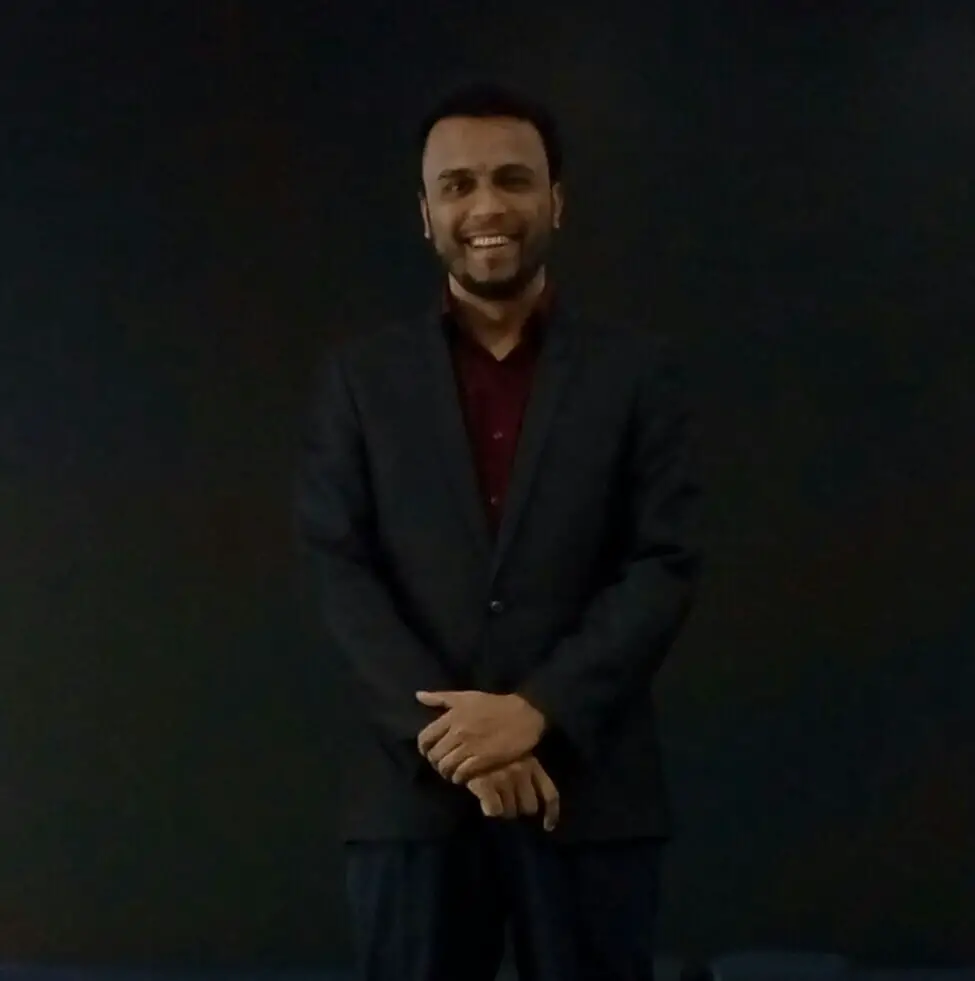 I am a regular user of computer keyboards. For using keyboard face different kinds of problems and also solve it very easily. I love sharing knowledge about keyboards.