Whenever you want to order a new keycap set for your mechanical keyboard, it is a great option to give your setup a facelift. But, a Mac computer where you may want to install keycaps allowing the backlight to shine is not easy to manage. Backlit Mac keycaps are very tough to find as no sites are available. So, knowing the authentic places where you can find backlit Mac keycaps is essential.

Compared to the marketplace for keycap sets for different devices, fewer sites can be found that sell backlit keycaps for Mac. Max keyboard and Keychron are the only two places to look for backlit keycaps for Mac. Apart from these two sources, you can buy a keyboard with Mac backlit keycaps and use that as a solution.

The following analysis has evaluated the available sources of backlit keycaps for Mac and presented the current service you can expect from the sites. Moreover, there are answers to some typical quarries that will help you learn more about the functionality of particular keycap-related issues.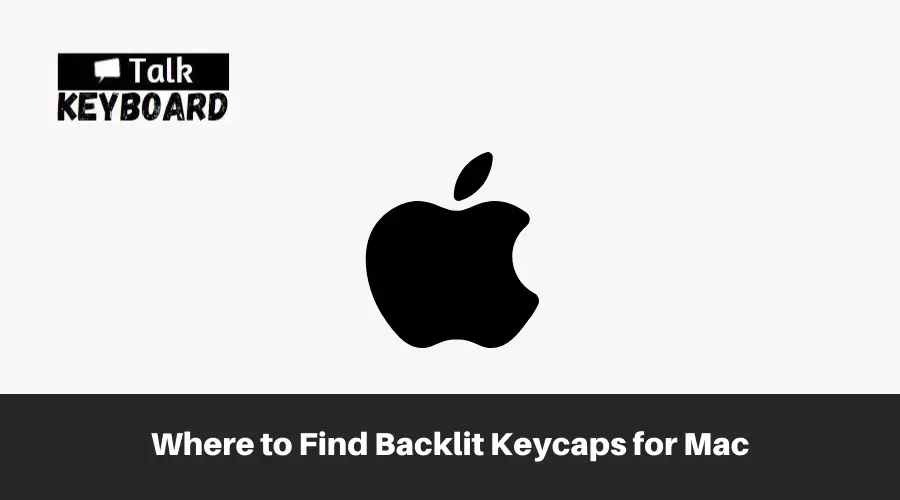 Where to Find Backlit Keycaps for Mac
Finding a keycap set for Mac with all the necessary Mac modifier keys is difficult. So, things get far more complicated when looking for a backlit keycap edition for Mac. The market for this type of keycap is still not expanding.

Therefore, it is not just about finding a source; instead, issues like quality, compatibility, and trustworthiness exist. However, we have conducted the necessary research and noted several sites selling backlit keycaps with Mac modifier keys. The production is not very high either.
The first noteworthy site is 'Maxkeyboard.com.'
If you need to change or upgrade the Windows modifier keys on your keyboard with Mac keycaps, the first and most effective site to search is maxkeyboard.com.
Maxkeyboard.com keeps a stock of standalone backlit Mac modifier keys on their site. You can choose from multiple designs available on this site depending on how featured or information-packed you require them to be.
The categories of the keycaps on this site range from the normal Mac version to the conventional appearance. Moreover, there are keycaps with a gamer-looking aesthetic. There are also various options, like Mac keycaps with Windows sub-legends, Windows with Mac sub-legends, or all Mac keycaps. You can select the required edition.
The variety of keycap colors is very limited. Maxkeyboard.com only sells backlit Mac keycaps in a black or off-white colorway. So, you can order the modifier keys from this site if your used keycap set is black or white. Then, you can swap out the Windows modifier keys and are replaced by the new Mac modifier keys.
The second authentic site is Keychron.com.
The specialty of the Keychron site is that they are the only source that continues to sell backlit keycaps for Mac made of PBT plastic. Generally, the majority of keycaps are made of ABS plastic. This is because ABS makes them easier to manufacture, and it can facilitate mass production. But PBT plastic has more durability, and the keycaps of this plastic give long-lasting service.
To understand the individuality of PBT backlit keycaps for Mac on Keychron.com, you must distinguish the quality of ABS plastic. The ABS legends will wear off quickly and take a greasy shine while used.  PBT keycaps remain the same even though they are used considerably. These differences make PBT keycaps a better option compared to ABS. The Keychron site selling PBT keycaps for Mac is a great option.
The PBT keycap set in the collection on this site has multiple color options, including a stylish white, gray, and orange design. The keycaps here are structured with backlit. Moreover, there are dual options, including both Windows and Mac modifier keys, which makes this scope an excellent option for someone who uses a Mac computer.
There is a limitation that the keycap set is specifically made for their K2 model, which is a compact 75% keyboard. You must understand that a 75% keyboard is much smaller than the standard full-size or tenkeyless layout. This is because a 75% keyboard does not have a number pad or a navigation cluster.
So, you cannot use this keycap other than a 75% keyboard. But you can remove the modifier keys from this keycap set to use them in addition to another set. Though it is not an ideal option for Mac users, this may help you handle the apparent situation.
FAQ
Can PBT keycaps be backlit?
The PBT keycaps, made of comparatively better plastic, can be backlit as the legends on the keys allow LED backlight to flow out. The Doubleshot edition of these keycaps is specially produced, where your keyboard will have lighting for each individual key. The backlighting can illuminate the keycaps to increase visibility.
What do backlit keycaps mean?
Backlit keycaps are a mechanical system where keycaps are structured to allow light from an LED. The light will pass beyond the caps and switches to illuminate the keyboard in the dark or low light. It has a different appearance and function than the traditional keyboard with conventional keycaps.
Do all keycaps fit on all switches?
All keycaps are not structured with the same size, shape, or design, as they are individually made to suit a keyboard with specific switches. So, all keycaps can not settle onto switches like Cherry-MX-style. Moreover, Topre switches for HHKB keyboards fit specially engineered Topre keycaps.
Final Words
The sources of keycaps for a Mac keyboard with facilities are very limited. Therefore, it is not easy to find keycaps of this particular category. While choosing the best website for the keycaps, you must know the best available offers and compatibility.

Therefore, the article "Where to Find Backlit Keycaps for Mac | The Discussion on Available Sources" has gone through extensive research and prepared guidelines for you. The Mac modifier keycaps from maxkeyboards.com are great options. If you have a 75% keyboard, PBT set on Keychron.com can be a good choice.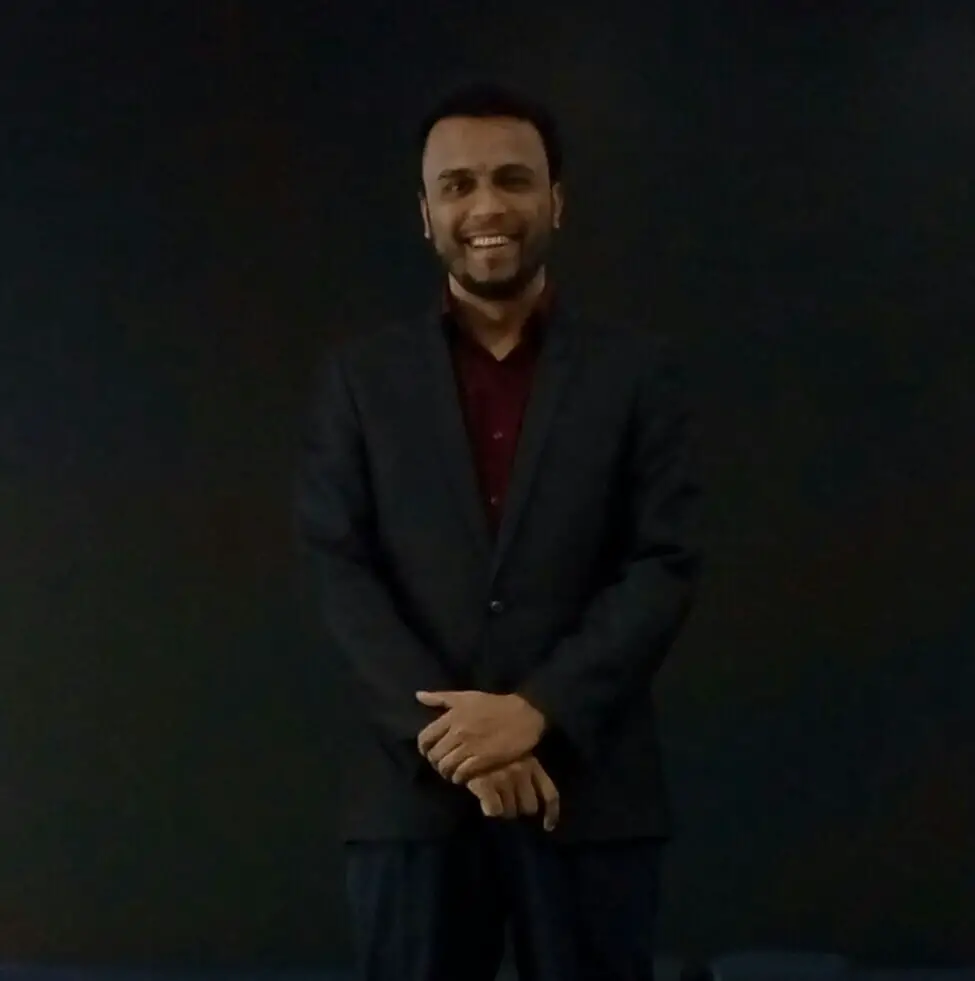 I am a regular user of computer keyboards. For using keyboard face different kinds of problems and also solve it very easily. I love sharing knowledge about keyboards.