In the current era of digitalization, typing has become one of the most essential skills to develop for anyone. Whether it's to write your professional emails or even try to meet up the deadlines of your content, typing skills are a must if you want to thrive in the digital industry.
So, what's the solution, then? How can you become the Flash (a DC comic superhero) of typing?
Well, currently, many typing applications are available in the online market that can drastically improve your typing skills. From there, Typesies, Typing Master, KeyBlaze Typing Tutor, Typing Fingers, and Animal Typing are the champions.
So, here in this article, we'll let you know the top 10 computer keyboard typing practice app that'll oil up your typing speed in no time.
Top 10 Computer Keyboard Typing Practice App
Poor typing skills slow you down in every aspect of your life, whether you are a student or a worker somewhere. Faster typists can finish the job on time while making lesser mistakes in general. You can find a wide variety of typing programs just to improve your typing speed, skills, and accuracy.
1. Typesies- Keyboarding Program and Typing Tutor
Well, Typesies is an interactive app that features fun activities, courses, and games for the user to enjoy using in order to improve their typing skills. There are step-by-step video instructions, fun games, and entertaining exercises to practice typing. All of the eye-catching features in this app make this the best app to practice and develop typing skills.
Here we mentioned some of the best features of Typesies that are –
Features up to 16 types of entertaining games and interesting activities
Has 7 learning strategies
Offers 5,242 Typing lessons
No in-app advertisements
7-day free trial
Tracks your learning progress and manages courses accordingly
2. Typing Master
This website can guide you to becoming a professional typist through step-by-step instructions. Typing Master features a course that adapts to your personal needs and efficiently increases your speed and accuracy.
There is over 10 hours worth of exercises designed for you to sharpen your typing skills. It has a typing game zone to practice your skills while playing fun games. There is an on-screen color-coded keyboard to understand key positions better and memorize them.
Typing Master features a real-time analyzing tool called Typing Review. It analyzes your weak points and creates individual exercises needed for you.
3. Typing Fingers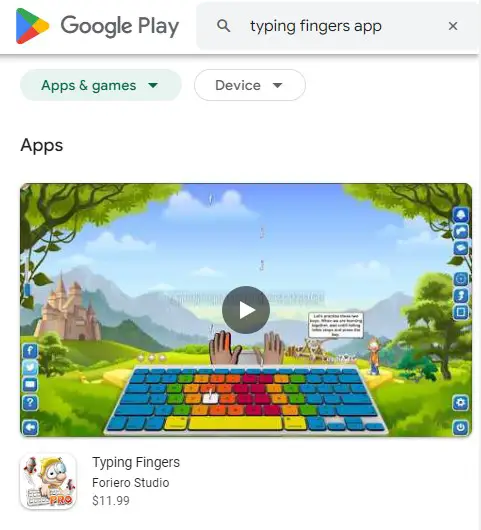 Typing Fingers is an app especially developed app for children to hone in their typing skills at an early age. The app is basically designed as a gaming app for children that features exciting prizes and rewards after completing each level.
The game focuses on the usage of your fingers along with memorizing the letter placements. After each level, your abilities and learning curve will be challenged throughout the game levels. It has 32 such levels with exciting visuals and rewards.
4. KeyBlaze Typing Tutor Software
KeyBlaze is another incredible software in order to learn fast typing. This software thoroughly teaches you to type with your index, middle and pinky fingers at the same time. It results in a faster typing speed than ever you may have achieved previously.
You can attend additional classes on typing in this software too. Poems, prose, and problem keys spice up the learning process. You can also learn touch typing, 10-key typing, and various tips on getting the fastest typing speed.
Timed typing tests and unique courses make this software a really good option for improving typing speed. It teaches how to get the capitalization and punctuation correct as well.
5. Learn Typing
Everyone wants to speed up their typing with efficiency, right? Well, Learn Typing is an online platform where there are free lessons available for everyone interested to learn fast typing. This platform was developed by a high school teacher who teaches typing to a lot of people.
Learn Typing is designed to be user-friendly for all ages and experiences. You have to take responsibility for your own learning here.  Consume the number of lessons you can handle and put it into practice every day. Constant diligent training can make you a fast and skilled typist with the help of this app.
6. TypingClub
TypingClub is a really amazing web-based typing tool. It has a range of exciting videos, games, and typing challenges for you to get into typing more enthusiastically. Every game is customized to fit the user's needs and requirements in terms of learning.
Some of the best features of TypingClub, according to us, are-
It offers a range of exciting videos, games, and typing challenges
Has lots of levels to keep learning interesting and fun
Lets you view past performances and evaluate them
Teaches the correct hand posture on the keyboard with a detailed guide
Includes over 600 unique typing sessions
7.     Typing.com
Typing.com is one of the best free websites for you to develop your typing skills online. The most attractive feature of this website is the unique test methods to judge your skills. On this website, you will find one-minute, three-minute, and ten-minute typing tests to evaluate your typing speed.
Typing.com monitors the progress and manages the teaching accordingly. You will find this website available in both English and Spanish.
8. RataType
Ratatype is a simple typing software suitable for all ages. This software helps you learn type touching very fast. It focuses on teaching the area each of your fingers can access from the basic position. This skill develops into the fastest typing speed.
There is a color-coded keyboard featured in this software. This keyboard will show you which fingers you need to use on which keys. This is very beneficial in order to develop muscle memory and remember the keys.
Once you are confident, this software will give you a free test. You can also get an achievement certificate for your skills based on the results.
9. Keybr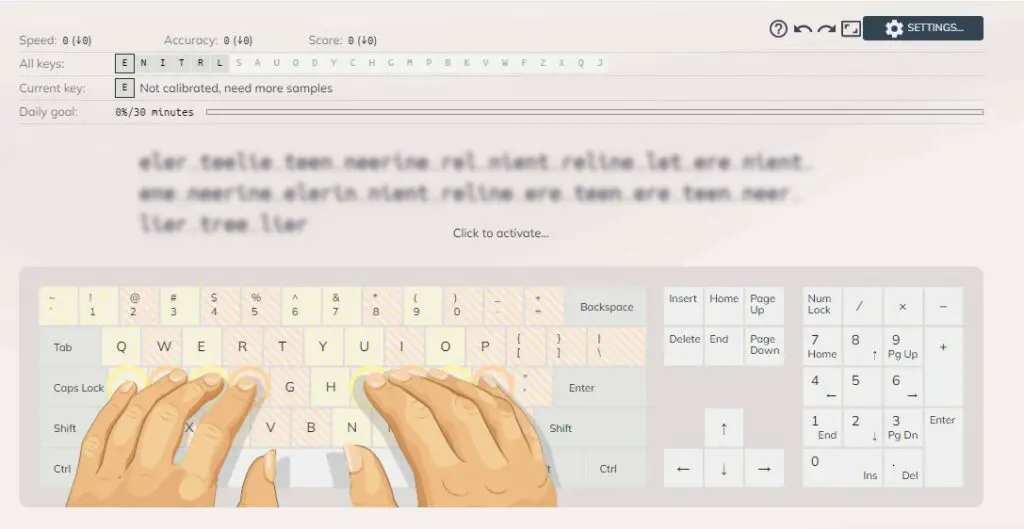 Keybr is an online typing lesson that offers advanced typing experiences and lessons for you. This online tutor is completely free of charge.
Keybr applies smart algorithms and statistics to generate unique and individual typing lessons for each person. This feature sets Keybr apart from most other typing programs. It helps you increase your typing speed and accuracy. Then it focuses on teaching the usage of all 10 fingers while typing in the most efficient way.
10.  Keyboard Fun
Keyboard Fun is another children's typing app to help them learn typing techniques at an early stage in life from their childhood. This app was developed by an occupational therapist. It lets children learn and identify letters on the keyboard.
Keyboard Fun has an active and exciting interface for children. As a result, they're interested in using the app and learning things on their own. This app teaches the children to place the keys on the keyboard with ease correctly. They offer rewards for successfully recognizing the letters each time as well.
Read More:
FAQs
This section will answer some of the most asked questions about improving typing skills. Hopefully, you will get the answer to your questions here.
1. What are the 7 points of proper typing technique?
Typing well requires a few proper techniques to remember. The 7 points of proper typing techniques are –

1. Maintain a healthy and good posture
2. Familiarize and memorize the keyboard layout
3. Type with the touch typing technique
4. Maintain proper hand posture and position
5. Press individual keys with their properly allocated finger
6. Keep the wrists in a neutral state while typing
7. Adjust your elbow between 90 to 110° angles
8. Take an evaluation test to know your typing progress
2. How do you use all 10 fingers while typing?
In order to use all your 10 fingers in typing, you must know the proper hand and finger placements. Keep both of your index fingers on top of the F and J keys on the keyboard. Spread the rest of your finger evenly around them. 10 fingers typing will require you to press a key from this basic position and then get back to the position instantly again.
3. How do you remember the keyboard keys?
Firstly, you must memorize which key is placed where on the keyboard. Once you can name all the keys without doubting a second, it is time to practice repeatedly. After practicing typing for a long time, the keyboard keys are deep inside your muscle memory. At that point, you can even type without looking at the keyboard precisely.
Bottom Line
So, are you still wondering what the top 10 computer keyboard typing practice app are? As you can see, you have quite a number of options to choose from when it comes to typing apps or programs. You will need to evaluate and try out the features to find out which program will suit your learning abilities and needs perfectly.
Developing fast typing skills requires dedication and lots of practice. So whichever app or program you choose, you must take the lessons and practice typing diligently. Only following through with the whole typing lessons program will get you to be a fast typist with maximum accuracy and minimum time consumption.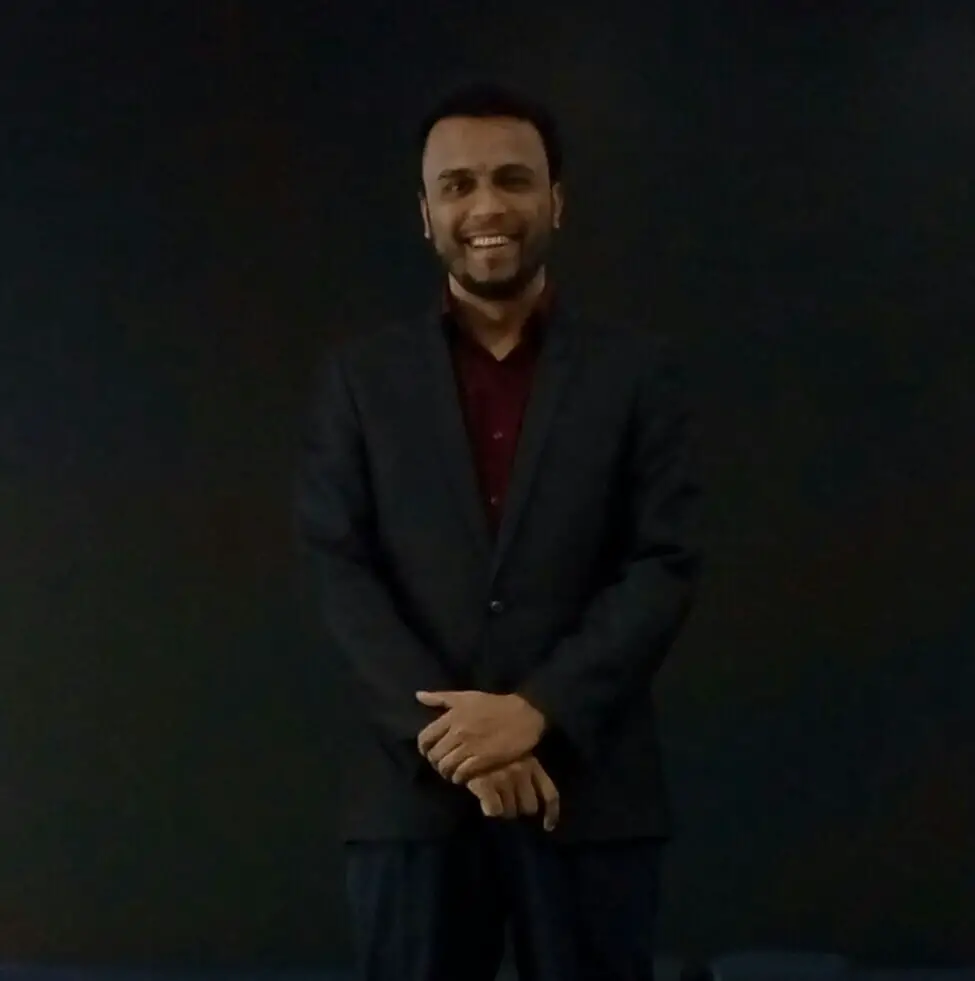 I am a regular user of computer keyboards. For using keyboard face different kinds of problems and also solve it very easily. I love sharing knowledge about keyboards.