Are your laptop keys sticking but not physically?
Keyboard keys get stuck because of spilled foods or liquids, malware or viruses, and bad keyboard connection. An older keyboard is also responsible for this problem.
Thankfully, you will never have to sweat to fix the problem. The best solution is to install the correct keyboard driver, keep the keyboard clean, check for malware or virus, and remove them. However, if the problem isn't resolved after doing all these things, it is better to check whether the keyboard is defective. Then replace if required.
Continue reading this comprehensive guide. I will help you sort out the keyboard key sticking but not a physical problem.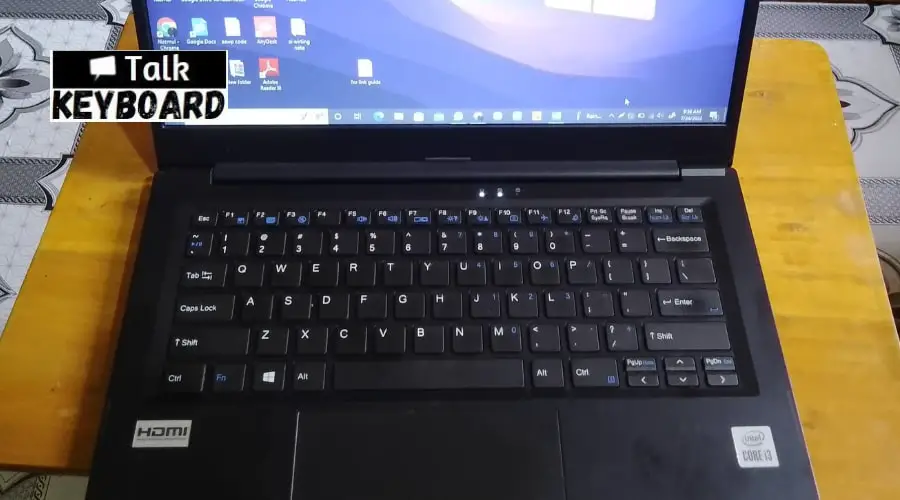 Why are My Laptop Keys Sticking but Not Physically?
When your keyboard types double, triple, or more letters on a word file after pressing the keys, it can happen for the following reasons.
Spilled Foods or Liquid
If water, foods, or other liquids spill over a keyboard, the key can stick and be repeated. The liquid spill is not good for a keyboard at all. The keyboard circuit can become a shortcut, leading to repetition. I suggest using canned air or blowing out the food material to fix the issue. Moreover, drying out the spilled liquid will be a good decision to solve the repeating keys error.
Sticky residue can also occur because of food. It may result in continuous sticking and repeating. Removing such sticky residue is damn challenging. You may even need to pry off the keys and clean below the buttons with rubbing alcohol to solve this problem.
Software Glitch or Bug
One or more keyboard keys may repeat due to software glitches or bugs. It is not a keyboard fault, while a software bug interrupts the inputs. Most often, a restart of your PC solves the problem. After restarting, if the problem continues, be sure your computer has all the latest or upgraded versions of the programs.
Older Keyboard
Are you using the keyboard for many years and the keys sticking but not physically? Older keyboards usually show poor performance. They no longer function correctly. In this case, it is best to replace the keyboard.
Bad or Loose Connection
Are you using an external keyboard on your laptop? Did you check the keyboard connection when it happened? Make sure the keyboard connection is tight enough. For this, disconnect and connect the keyboard. Keep the below factors in mind when disconnection.
If you have a USB keyboard, connect it directly to the computer instead of a USB hub.
If your keyboard is PS/2 type, shut down your computer before disconnecting and connecting.
Fix Stuck or Sticking Keyboard Keys
How to Solve Laptop Keys Sticking but Not Physically?
I shared 3 solutions in this section. Try to follow them from top to bottom and find out which fixes work for you.
Method 01: Make Sure the Correct Keyboard Driver is Installed
Every keyboard requires the correct keyboard driver to be installed to perform properly. The keyboard driver must be the updated version or shipped with the keyboard.
How do you get the updated keyboard version? It can be done by visiting the manufacturer support web page or manually. Try both methods to know which one suits you better.
Follow the below steps to update your keyboard driver manually.
Step 01: Go to the search option of your computer and type Device Manager. Next, select it.
Step 02: Locate and click on the category Keyboard to expand it. Your keyboard name will appear. Uninstall it from the context menu by providing a right-click.
Step 03: Before uninstalling, you must confirm the process by selecting OK from a new Windows Prompt.
Step 04: Once done, reboot your computer. Thus, the keyboard driver will be updated automatically.
Method 02: Clean the Laptop Keyboard
As mentioned, food or liquid spill is one of the culprits of laptop keyboard keys sticking but not physically. In this case, a thorough cleaning will be useful.
Basic Cleaning
Spray compressed air between the keys. This will blow dust and debris from the spaces between the buttons and the keyboard base.
If you find any large objects or residues stuck beneath the keys, take help from a toothpick to remove them.
Get a microfiber cloth or soft towel and spritz isopropyl alcohol on it lightly. Then rub it from one side of the keyboard from the other side. This way, any sticky residue or gunk will be removed. However, if your laptop keyboard has UV coating, use warm water instead of isopropyl alcohol.
Cleaning Underneath the Keys
This cleaning process requires the removal of the keys. But before proceeding, take a picture of the key's alignment so you can easily place them correctly after cleaning.
You can use a keycap puller, a small knife, or a flathead screwdriver. When removing the keys, make sure not to force them to remove them. It can damage the button permanently. Store the keys in a jar.
Generally, dust and dirt are found mostly under those keys used frequently. While other keys tend to be less dirty. Use a cotton swab to clean the keys thoroughly. Be gentle when cleaning.
Check the underside of the keys. Are they discolored or too dirty? If yes, then consider cleaning them in a bucket of soapy water. Once cleaned, leave them for a complete dry.
Lubricate the keys using lubrication specifically manufactured for keyboard keys. Avoid applying WD-40 as it can damage the keyboard.
Finally, correctly place the keys in their position, following the image you captured at the beginning of the process.
Method 03: Check for Potential Viruses
Malware or viruses can be the potential reason if the problem is still unresolved. Run a full scan of your laptop using a reliable antivirus. If your antivirus is not updated, install the latest version before scanning. Remove the virus completely if you find any.
Important Note: Avoid disabling Windows Defender and built-in antivirus programs on your Windows, especially if you are using Windows OS. The more comprehensive and stronger system to protect your laptop from viruses and malware.
Wrapping Up
Laptop keys sticking but not physically is frustrating and annoying, especially when typing. After reading this comprehensive guide, I believe you won't panic next time if you experience such an issue.  
You will need to keep a few things in mind to avoid such problems. Avoid eating snacks and food, and drink water or other liquids near your laptop.
Also, regular basic cleaning will keep your keys dust and dirt free for many days. By ensuring these points, you can avoid key-sticking problems when typing.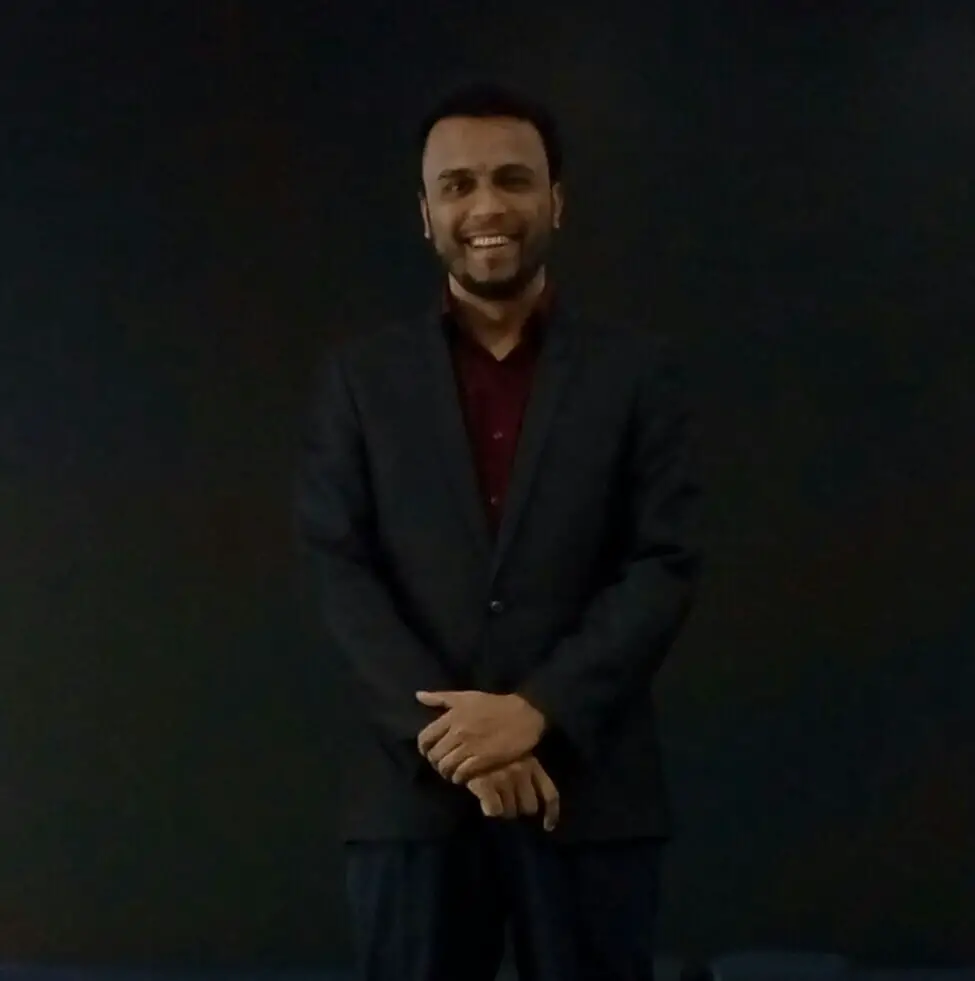 I am a regular user of computer keyboards. For using keyboard face different kinds of problems and also solve it very easily. I love sharing knowledge about keyboards.