Many users experienced the keyboard and trackpad not working on MacBook air after a certain time. You can sort out the problem by visiting your nearest Mac shop, which will cost you roughly $500. Isn't the service cost high while a keyboard price is $50-$200?
The issue has a few easy fixes, like restoring an earlier macOS version, resetting NVRAM & PRAM, etc. I have shared the proven and tested tips in this tutorial.
Why are My Keyboard and Trackpad not Working on MacBook Air?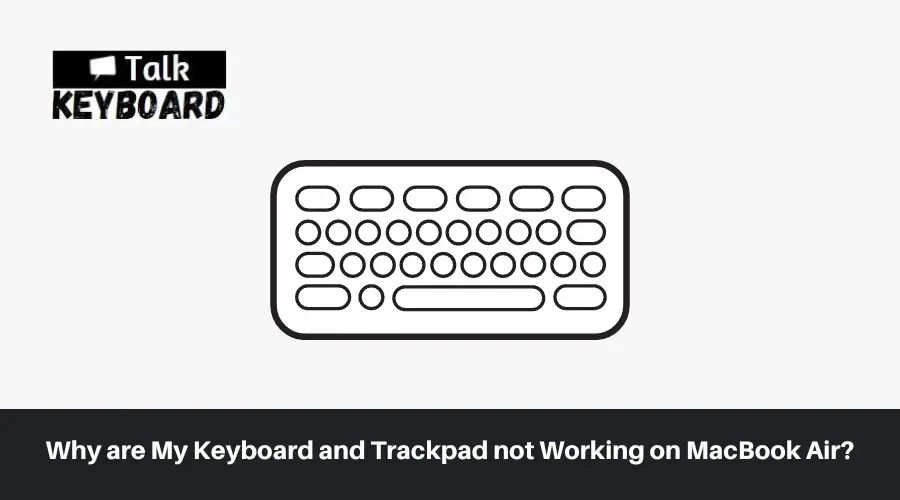 The MacBook Air keyboard and trackpad are both connected to the logic board. But they are not connected. 
You may experience problems not responding with your keyboard and trackpad MacBook air simultaneously due to software-related issues.
macOS Big Sur comes with a wide range of new features and functionalities, offering users benefits once installed and run. Due to this new update, a few glitches and bugs appear, which need to be solved in later macOS versions.
The keyboard and trackpad not responding to MacBook air are most likely occurring because of these bugs. Until you follow the fixations addressed in this guide, the problem will not be solved.
How to Fix My Keyboard and Trackpad not Working MacBook Air
The MacBook Air keyboard and the little rectangular box below are crucial to fulfilling your daily computing requirements. When these 2 things stop working together. I believe the below solutions will work for you.
Solution #01: Give Your MacBook a Restart
Did you install the macOS Big Sur update and face an unresponsive built-in MacBook air trackpad and keyboard problem? This solution might work for you.
Undoubtedly, the MacBook air trackpad and keyboard are not responding to errors is frustrating and weird. Thankfully, restarting your device can sort out the problem.
This fix has a twist. Simply close the MacBook air and leave it for 4-5 minutes after restarting. Some users reported that such an activity helps them recover from the problem.
Solution #02: Resetting SMC (System Management Controller)
Another solution to the problem of MacBook air not recognizing the keyboard and trackpad is resetting SMC. Generally, your MacBook's power source, fan, and battery work well with the help of the System Management Controller. Resetting SMC might also assist you in solving the trackpad and keyboard not recognized MacBook air problem.
Follow the below steps to reset SMC,
Step 01: First, shut down your MacBook air.
Step 02: Hit Control + Option + Shift on the keyboard at the same time and hold down for a minimum of 7 seconds.
Step 03: Don't release your fingers from those buttons after 7 seconds. While holding those keys, press the power button and hold all 4 buttons for another 7 seconds.
Step 04: Once 7 seconds are passed, release them.
Step 05: Then wait for 10-20 seconds. Next, turn the MacBook air on by pressing the power button.
Step 06: By doing so, you have successfully reset SMC, and the problem is solved.
In case your MacBook air has a T2 Security Chip, you will have to follow a different reset process.
Step 01: Shut down your MacBook air.
Step 02: Unplug the power cord.
Step 03: Wait for ¼ seconds.
Step 04: Now, plug the cord into the device again.
Step 05: Wait for 5 seconds.
Step 06: Press the start button to turn the device on.
Solution #03: Library Extension Files Deleting
According to some MacBook Air owners, Library Extension Files Deleting is a workable method. While some other users find this fixation method not workable.
However, if the above fixations don't work, you can try this method. Find the below steps.
Step 01: Find out the Finder
Step 02: A Menu bar is at the top of the screen. You will see a "Go" option; click on it.
Step 03: Now, click "Go to Folder" from the drop-down menu.
Step 04: A window will appear where you will have to type "/Library/Extensions"
Step 05: Select "Go."
Step 06: Press "Command + A" on the keyboard to select all the files in the folder. These files need to be moved to the desktop. Hit "Command + V"
Step 07: Now, give your device a Restart
Step 08: Check whether your MacBook air recognizes the built-in keyboard and trackpad. If the result is positive, return the files to the original directory.
Solution #04: .plist files Deleting
Preferences for applications are stored in a property list file. These files get outdated and corrupted over time, causing the problem. Once you delete the. Plist files, MacBook air keyboard, and trackpad will be reset to factory settings. Thus, the issue will be resolved.  
Step 01: Visit Finder. Hit "Command + Shift + G"
Step 02: Choose ~/Library/Preferences/ and left-click Go
Step 03: Locate the following files
Magic Trackpad – com.apple.driver.AppleBluetoothMultitouch.trackpad.plist
Magic Mouse – com.apple.driver.AppleBluetoothMultitouch.mouse.plist
Driver for wired AppleHIDMouse – com.apple.driver.AppleHIDMouse.plist
com.apple.AppleMultitouchTrackpad.plist
сom.apple.preference.trackpad.plist
Step 04: Delete it
Step 05: Provide a restart to your device
Related: How to Connect HP Wireless Keyboard without Receiver
Solution #05: NVRAM & PRAM Resetting
MacBook Air has 2 memory modules named NVRAM and PRAM. The functionality of these 2 modules is to store specific information and help users access them faster. When you reset these memory modules, common complications related to sound volume, keyboard, trackpad, and display are solved easily.
Here are the instructions,
Step 01: Turn the MacBook air off
Step 02: Hit "Command + Option + P + R" together when your device is rebooting. Once the gray screen appears and you hear the reboot sound with the Apple logo, release the buttons.
Step 03: Your MacBook air will turn on automatically.
How To Fix MacBook Pro/Air Keyboard and Trackpad Not Working
Final Words
The Keyboard and trackpad not working on MacBook air is an alarming problem. If you ever experience this error after installing macOS Bug Sur, consider following the above methods to fix the problem.
You can sort out the issue easily, and your MacBook air will surely return to its normal operational condition. It would always be best to back up your data and information in a safe drive before proceeding to the method mentioned above.
However, if you see that the problem still exists after doing all the methods, I recommend professional help.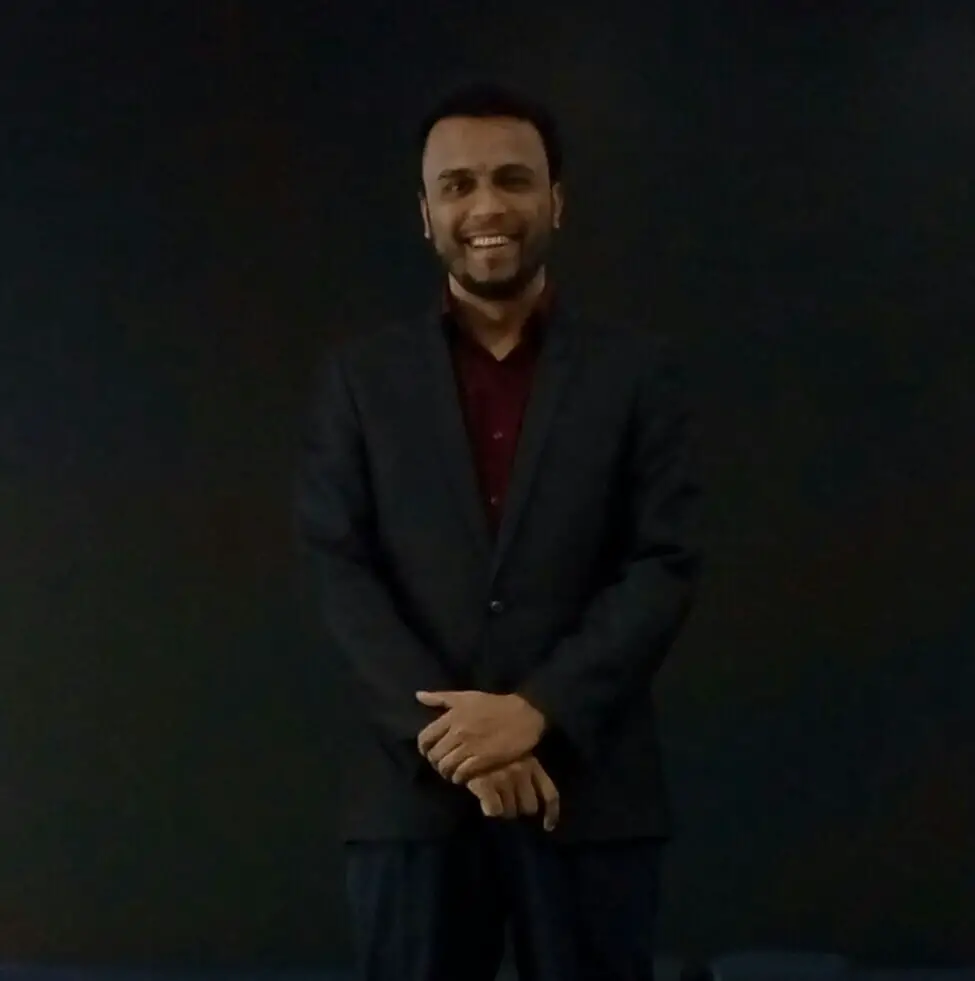 I am a regular user of computer keyboards. For using keyboard face different kinds of problems and also solve it very easily. I love sharing knowledge about keyboards.