You might think that the Steam keyboard is a fantastic feature when you are enjoying a Steam game. It comes to your benefit if you cannot access the physical keyboard. But you obviously won't want this keyboard to appear out of nowhere when you didn't command it or are in a critical game phase.
Things go in the opposite direction you wanted when it keeps popping up without being called upon repeatedly. That's when you start searching for the solution of how to get rid of Steam keyboard popping up unwantedly. No need to get tense anymore, as we are here with just the solution you require.
What is a Steam Keyboard?
The Steam keyboard is actually a virtual keyboard service that you can use during gameplay. It is quite beneficial as typing on the physical keyboard is not possible at that time. Bringing up or enabling the on-screen keyboard is not a big deal then, and you can do it within a short period.
You just need to press Steam and X on your keyboard simultaneously, and it will bring up the virtual Steam keyboard. This virtual keyboard mainly pops up on the Xbox series S/X controller PC when you are playing any Steam game. If you use a joystick for gameplay, pressing the left joystick will bring it up.
Now, you can intentionally bring this virtual keyboard up, or it can suddenly pop up on the screen if you accidentally press the left joystick.
Why You Should Get Rid of the Steam Keyboard
It might be a beneficial feature, but only sometimes the scenario remains the same. You will find it awkward and irritating when it pops up out of nowhere during your gameplay. It won't be ideal to witness any unwanted things on the screen while you are in a crucial phase of the game.
There can be several reasons why you might need this virtual keyboard in some cases. But there are numerous reasons available as well for which you can think you should get rid of this virtual Steam keyboard. Those possible reasons are as follows:
Popping up the virtual Steam keyboard unwantedly will distract you from the game you were playing
Sometimes the virtual Steam keyboard blocks the entire screen and prevents you from taking any actions instantly
The accidental appearance of the keyboard might even lead you to lose the match
As you need to disable the virtual keyboard after its appearance manually, you need to close the game and then disable it
Most importantly, it is annoying to see the Xbox controller having a virtual keyboard accidentally and unintentionally
These are the possible reasons why you might think to disable the Steam keyboard even after it is a bit beneficial in some cases.
How to Get Rid of Steam Keyboard – The Procedure to Disable the Virtual Keyboard Manually
The virtual Steam keyboard can hamper your gameplay, so you might have thought about turning it off. Many users worldwide believe performing this task is tricky and won't get turned off easily. But fortunately, that's not entirely true, as fixing methods are available.
Those fixing methods are not difficult to apply at all. But there is a cache that, if you don't apply it properly, it can get complicated and become a matter of your headache. Now, the fixing methods for disabling this virtual steam keyboard are:
Fixing Method –1: Restart Your Xbox Console
The first fixing method we would always suggest is restarting the Xbox console. Because there can be glitches in your Xbox console, and you might fix them by restarting the console. To do so, you need to press the Xbox button on the controller, which will bring the guide menu bar to the screen.
On that newly appeared menu bar, there will be several menus, and you need to press "Profile & System" to enter there. You will find the "Settings" section here and then access the "General" sub-section through it. Among the six general options, the last one will be "Power mode & startup," and click on it.
There will be a few options in it as well, and you can quickly locate the "Full Shutdown" button. Press the button as soon as you locate it, and then click on another button called "Restart Console." Thus, the restarting process will start, and it will take a few moments. 
Once the Xbox console is restarted, the virtual keyboard will stop showing up, hopefully.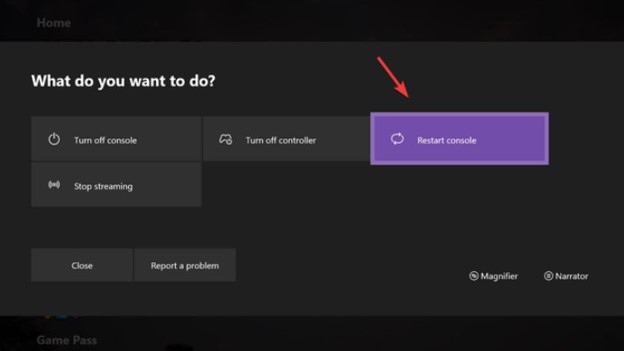 Fixing Method –2: Update the Xbox Controller
The older version of Xbox controlling software might also be responsible for the Steam keyboard popping unwantedly. Updating the controller might solve the issue entirely and let you play your game with total concentration. Even if you don't use the console or there isn't any available, you can still update the controller.
Firstly, you must make sure that the Windows Accessories app is installed on your device. If not so, go to the Microsoft store, find the app as fast as you can, download it, and at last, install it quickly. Once the app is installed correctly, open it on your computer, and make sure it is running properly.
Connect the controller to the PC with the help of a USB cable and let the app detect the cable. The app will detect the USB cable soon, and there will be a button for updating the Xbox controller if any update is available. Once you update the controller, restart the PC and controller.
Hopefully, the Steam keyboard won't appear accidentally anymore while you are doing something important.
Fixing Method –3: Deletion of the Button Assignment
If the previous fixing methods don't work, then don't worry, as there are other fixes as well. The following fix you should try to get rid of this problem is to delete the button assignment to prevent the Steam keyboard from appearing. In this method, you need to access your computer's "Settings" section. 
In this section, there will be some sub-sections; among those, locate "Controller Option" and enter there. You will find various buttons in that sub-section you just entered, and there will be one named "Desktop Configuration" button. Locate the button quickly and click the button right after that. 
As soon as you do so, the options for deleting the button assignment will be in front of you on the screen. It is the button that is the culprit behind enabling the Steam keyboard. So, you need to delete this very button, and once you do so, the button assignment will vanish, and the virtual keyboard won't bother you.
Fixing Method –4: Removal of the Keyboard Display
Now, the fixing method we have here might be the lengthiest one, but it works in the best possible way among all the fixes. Here are the steps of how you can perform the task of removing the keyboard display:
Step –1: Open the Steam Window and Access Desktop Configuration
You need to open the steam window first to execute this fixing formula. After doing so, go to the "View" window and then enter the "Settings" section through it. In this section, among all the sub-sections, locate "Controller," which will most probably be situated down the order.
Once you are in there, you will possibly see four buttons, with the third one named "Desktop Configuration." As soon as you locate the button, click on it to take things into the next phase. 
Related: Adjust Keyboard Brightness
Step –2: Remove the Keyboard Display
In this phase, you will notice some arrow keys at the bottom left corner of your screen. Now, those arrow keys will be displayed inside a box. After noticing them, you need to click on that box, and right after doing so, it will direct you to a whole new page. 
On this newly appeared page, there will be a "Click Action Settings" section. Right below it, you will see a button of "Show Keyboard," and you need to click on it. Because of this action, a keyboard and mouse will appear on the screen with some buttons and options.
From there, locate and press the "Remove" button to get rid of the unwanted Steam keyboard. Then in the last phase, to save what you have changed, press the "OK" button, and finally, the virtual keyboard won't disturb you anymore.
FAQs
Why does the Steam keyboard keep coming up without any reason during my gameplay?
There can be various reasons behind this accidental popping up of the Steam virtual keyboard. Glitches in the Xbox console and an un-updated Xbox controller can be the culprit behind it. Along with that, an accidental press on the left joystick can also bring it up while you are in the middle of a match.

No matter which is the reason, you need to apply effective fixing methods fast to get rid of this issue.
Why am I facing controller input-related problems while playing some Steam games?
The reason behind this issue appearing is most probably because of any third-party controller support. If this issue happens whenever you try to play those Steam games, you must fix it immediately. To get rid of it, access the Controller settings section and check whether there is any third-party controller support or not.

If there is any, uncheck it and relaunch Steam without any delay. Hopefully, there will not be any controller input-related issues anymore while you play the Steam games.
Final Words
The Steam keyboard might be a beneficial feature in some cases when typing on a physical keyboard is not possible. But things are not like that always, as it can also accidentally pop up when you don't want it to appear. If it keeps doing so, you will definitely think of how to get rid of Steam keyboard.
If you think disabling the virtual keyboard is tough, then I must assure you that it isn't. All you need to do is find and apply effective fixing methods faultlessly. By doing so, you can get rid of this Steam keyboard which kept spoiling your gameplay by appearing unwantedly.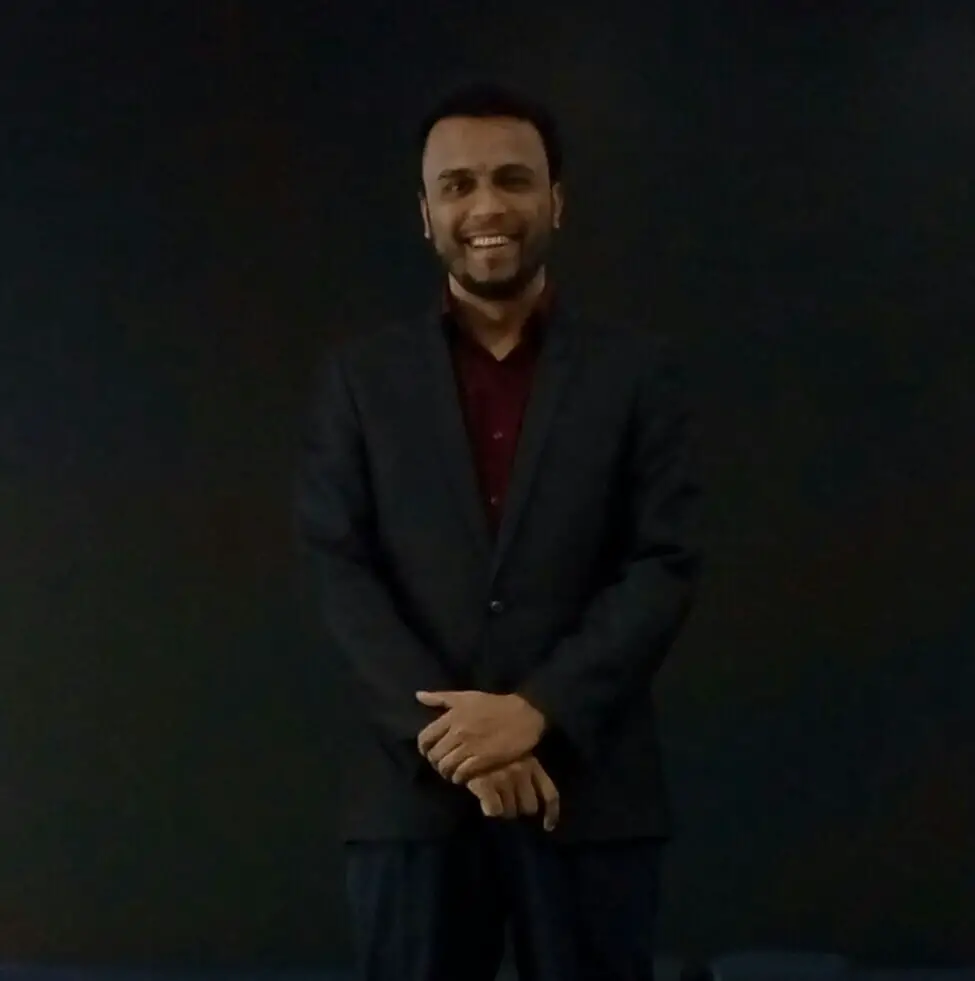 I am a regular user of computer keyboards. For using keyboard face different kinds of problems and also solve it very easily. I love sharing knowledge about keyboards.