Mac users know the Magic Keyboard is an essential accessory for seamless typing. If your mouse doesn't work, how do you connect your keyboard without it? Don't worry – this guide has got you covered.
Here We'll show you step-by-step how to connect your Magic Keyboard to a Mac without a mouse. We will cover everything from setting up Bluetooth to pairing the devices. So if you're ready to upgrade your typing experience, scroll down to learn how to do it!
How Do You Activate Your Magic Keyboard?
Ensure that your Magic Keyboard is positioned flat, with the hinge toward you and the Apple logo at the top.
Make sure the lid is open. It will tilt away from you at the top.
Tip the lid until it reaches the angle you want or until it won't open any further.
You should place your iPad on your Magic Keyboard.
To fit through the Magic Keyboard's cutout, the rear lenses should be in the top left corner.
How To Turn On Bluetooth Without A Mouse?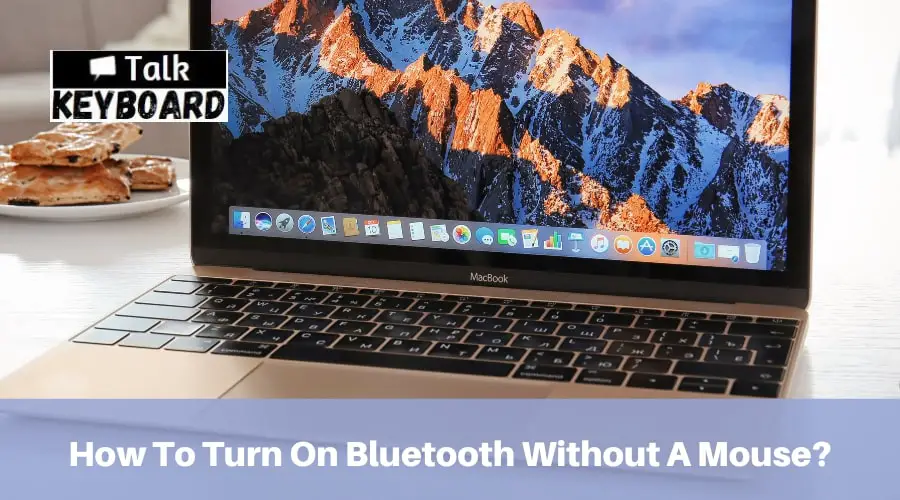 If you don't have a mouse or trackpad connected to your Mac, you won't be able to use Bluetooth controls. MacOS is easier to navigate with a pointing device than a keyboard, though you can use the keyboard to get close. It won't work to enable Bluetooth even if you are in the System Settings.
You can use Spotlight and Bluetooth File Transfer to transfer files.
By pressing CMD+Space, Spotlight will open.
Type Bluetooth File Exchange and tap return to open it.
You can send the document by pressing return again.
On the next screen, you can select Bluetooth devices and connect your mouse using the cursor keys.
For whatever reason, your connected device may not work, or Bluetooth may be turned off. The first step is to trigger Bluetooth, and the second is to show available devices with a Connect option. The mouse or trackpad might need to be turned on or off to accept the connection request.
How To Connect a Magic Keyboard To Mac Without Mouse?
Connecting a Magic Keyboard to your Mac without a mouse can be done with just a few simple steps.
First, make sure that your keyboard is turned on and in discovery mode by pressing the power button until the indicator light starts flashing.
Next, click on the Apple menu in the top left corner of your screen and select "SystemSettings."
From there, click "Bluetooth" and ensure Bluetooth is turned on.
Your Mac should automatically detect your Magic Keyboard in discovery mode and prompt you to connect it. Once connected, you can use your Magic Keyboard without a mouse.
How to connect the Magic Keyboard to your Mac without Bluetooth?
It is safer to use a wired version of the hardware than the wireless version, especially if the above fails. With Apple's Magic Keyboard, you're in a great position since Lightning cables can be used to connect them.
To connect them, use the Lightning cable and connect them to your Mac. They will connect instantly if there is a charge, even if they haven't been connected before.
Plug in the Magic Mouse or Magic Keyboard into the USB-C port on the Mac, and you're ready to go.
Using Siri to enable Bluetooth
Using Siri, you can access Bluetooth, but you'll need a keyboard, microphone, and Siri enabled. By pressing and holding the microphone button on your keyboard, you can open Siri. If that's the problem, you can ask to enable Bluetooth. You cannot trigger Siri with a Bluetooth keyboard if Bluetooth is off.
Use USB if all else fails.
You can use a USB port to connect a magic keyboard. It is important to have something weird since Bluetooth can become confusing. For instance, you can reconnect Bluetooth devices with a wired mouse.
Using the Apple logo at top left will open System Settings and take you to the Bluetooth menu. Or you can use the Control Center icon to enable or connect devices that are not already connected.
How to Turn On Bluetooth Without a Keyboard or Mouse on Mac?
This is a trickier situation, often occurring if Bluetooth keyboards and mice are unavailable but USB keyboards are. Users of the iMac, Mac Mini, and Mac Pro should follow these steps:
Ensure the Bluetooth keyboard and mouse are powered on and have sufficient battery power.
Except for the power cable, disconnect all physical devices from the Mac.
Using the physical hardware button on your Mac (usually located on the back of modern Macs), restart the machine (or restart it if it was shut down).
Bluetooth setup wizard automatically detects and enables Bluetooth devices within range and sufficiently charged as long as they are within range.
You will probably need a USB mouse or keyboard if the Bluetooth setup wizard does not trigger and your Mac boots up with Bluetooth disabled again.
Connecting Magic Keyboard to any iMac or MacBook
FAQ
Why Is My Mac Wireless Magic Keyboard Not Working?
Removing and re-pair your Apple wireless keyboard may be necessary if it is still not working or not connecting to your Mac. Make sure Bluetooth is enabled in the Bluetooth preferences panel. Click the X at the right side of your keyboard entry in the list of devices.
How Do I Connect My Magic Keyboard To My Computer?
1. Enter Bluetooth into the Windows 10 taskbar search box or go to Start Menu > Settings > Devices > Bluetooth on your Windows laptop.
2. Select Bluetooth and other devices.
3. Add a Bluetooth or other device by clicking the Add button.
4. Select Bluetooth from the menu.
5. Wait for the Magic Keyboard to be detected by the PC.
Is The Mac Magic Keyboard Wireless?
It provides a remarkable level of comfort and precision while typing. Additionally, this keyboard features a wireless connection and a rechargeable battery to use for a month or more between charges. It pairs automatically with your Mac so that you can get started immediately.
Final Thoughts
With the right steps, you can connect your Magic Keyboard to your Mac without a mouse. It is easy to connect your keyboard to your Mac by following the step-by-step guide we provided. You can easily set up Bluetooth and pair your devices to enjoy seamless typing again.
Magic Keyboard is a must-have accessory that greatly enhances productivity, regardless of whether you are a professional writer or just looking to improve your typing experience. So why wait? Follow these instructions today and start enjoying this fantastic keyboard.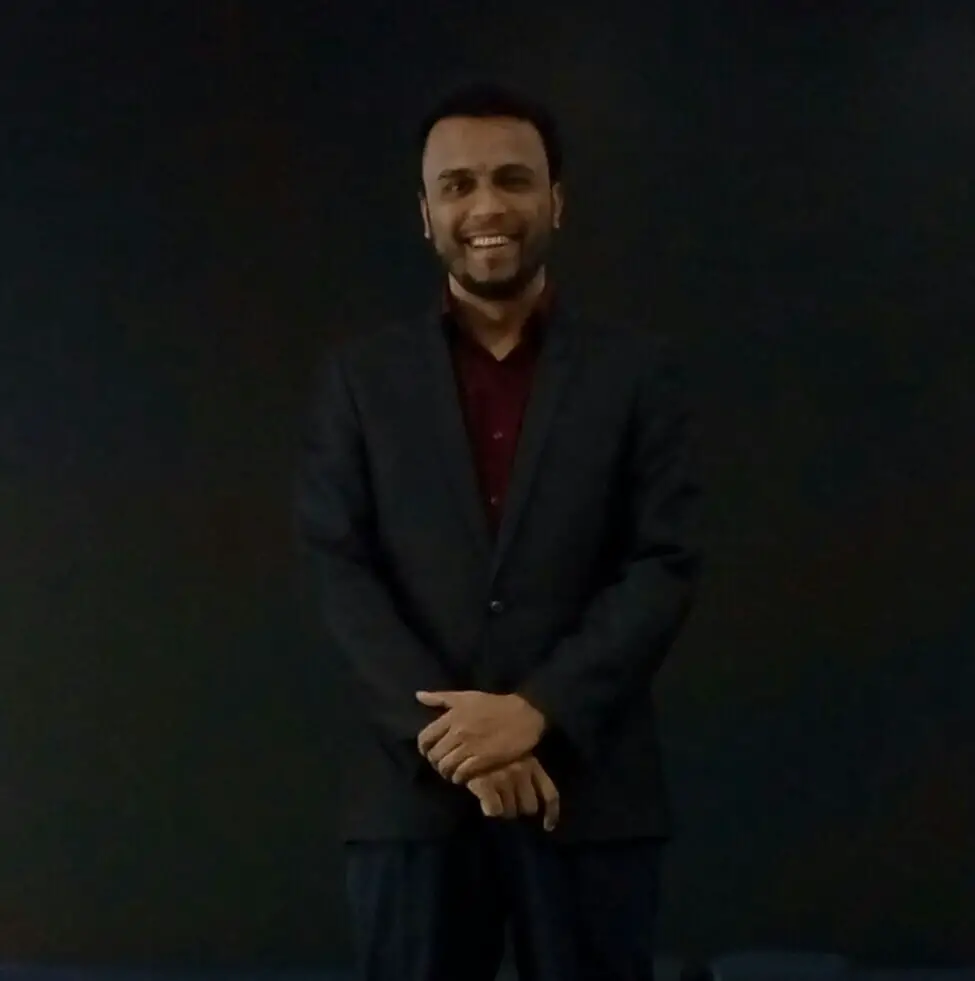 I am a regular user of computer keyboards. For using keyboard face different kinds of problems and also solve it very easily. I love sharing knowledge about keyboards.