Regarding gaming keyboards, Logitech is a name that often comes to mind. Their latest offering, the Logitech G915 Mechanical Gaming Keyboard, is no exception. Packed with advanced features and a sleek design, this keyboard will elevate your gaming experience to new heights. But how to connect the Logitech g915 keyboard? You can connect to the Logitech g915 keyboard via Bluetooth or a lightspeed connection.
In this blog post, I Will walk you through the step-by-step process of connecting your Logitech G915 keyboard and getting it up and running in no time. I'll also give some tips on how to fix it if your logitechG915 is not connected.
Let's go through the article to know more details.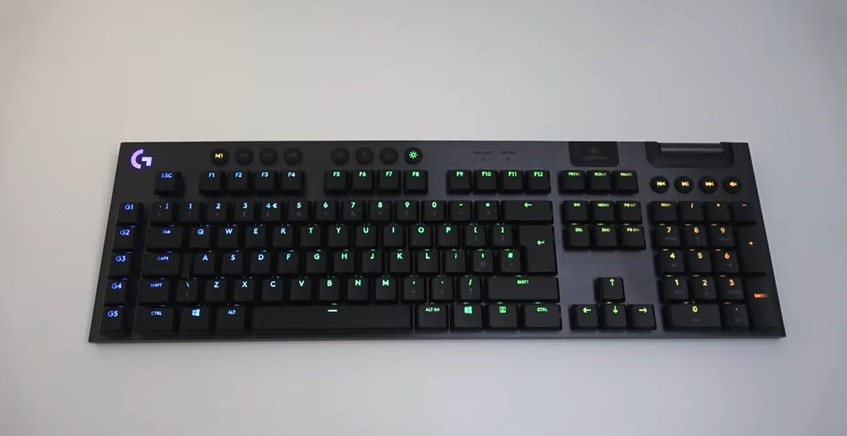 Logitech G915 Keyboard
The Logitech G915 Driver is a mechanical wireless game keyboard that came out in August 2019. It has low-profile mechanical buttons that can be felt and a design only 22mm thick. The keyboard is also backlit, and the RGB lights can be changed using the G HUB software from Logitech.
Features Of Logitech G915
Design
The G915 is one of the thinnest game keyboards on the market. It has a very slim design and is only 22mm thick. The keyboard is made of aircraft-grade aluminum, making it a muscular build and easy to carry around. It looks very high-end because the metal is brushed.
Logitech's low-profile GL mechanical switches are used in the G915. They are half as tall as regular mechanical switches. These switches make typing easy and quick, and they come in three different styles: GL Tactile, GL Linear, and GL Clicky. The G915 also has a complete layout and a numeric keypad, which are essential for gamers who need to get to numbers and features quickly.
Connectivity
You can connect the Logitech G915 wireless keyboard to a PC using either Bluetooth or Logitech's LIGHTSPEED wireless technology. LIGHTSPEED technology has a 1ms report rate, which is very fast. This makes sure that there is no lag or delay in your game experience. The G915 also has a USB passthrough port to connect a USB device straight to the keyboard. This is helpful for gamers who need quick access to their accessories.
Battery Life
The G915 wireless keyboard has a great battery life of up to 30 hours with the RGB lighting on and up to 135 hours with the RGB lighting off. This keyboard's battery life is much longer than most other wireless gaming keyboards on the market. This is a big plus for gamers who want to play for long periods without charging their keyboard often.
Lighting in RGB
The Logitech G915 has per-key RGB lighting, which makes the lighting bright and lets you change it. Logitech's G HUB software, which comes with the keyboard, lets you change the lighting effects and make them work together with other Logitech G products.
Mechanical Switches GL
Logitech's G mechanical switches are the industry's lowest-profile gaming switches, measuring half the height of their standard equivalents. The range includes (tested) GL Linear, GL Clicky, and GL Tactile.
Ten-Keyless Design
The Logitech G915's ten-keyless (TKL) design adds to its tiny nature, allowing the tablet to measure only 368mm. For those searching for a full-size keyboard, the Logitech G915 has the same functionality as the G910 but with more keys.
How To Connect Logitech G915 Keyboard
The Logitech G915 keyboard is compatible with both Bluetooth and Logitech's LIGHTSPEED wireless technology.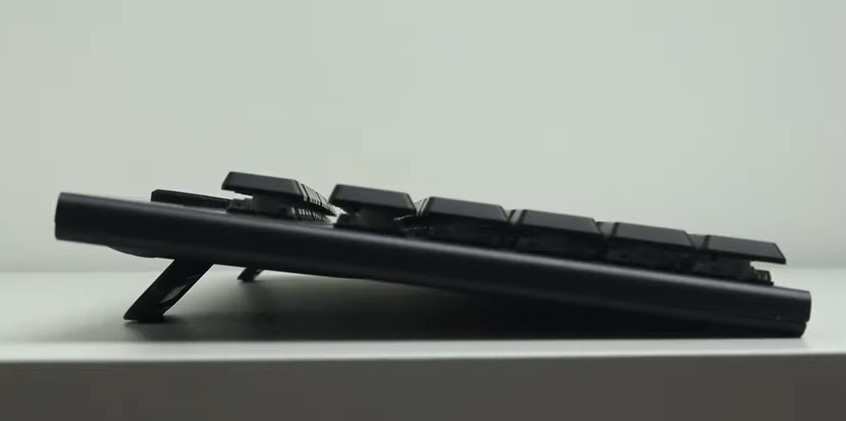 Bluetooth Connection:
Make sure your PC has Bluetooth capability before connecting through Bluetooth. To activate the keyboard, push the power button at the top of the keyboard. The Bluetooth LED indicator above the ESC key will begin to blink. Hold the Bluetooth button at the bottom of the keyboard until the Bluetooth LED indication flickers rapidly.
Navigate to the Bluetooth settings on your PC and search for new devices. To complete the pairing process, choose the Logitech G915 keyboard from the list of devices and follow the on-screen instructions.
LIGHTSPEED Connection:
To connect using LIGHTSPEED wireless technology, plug the USB receiver into the USB port on your PC. To activate the keyboard, push the power button at the top of the keyboard. The LIGHTSPEED LED indicator above the ESC key will begin to blink. Plug the USB receiver into a USB port on your computer and wait for the drivers to load. The keyboard will connect to your PC instantly via LIGHTSPEED wireless technology.
Without these two options, you must install G Hub software to connect your keyboard.
Installing Software
Download and install the Logitech G HUB software from the Logitech website to customize the Logitech G915 Driver keyboard's settings. After installing the software, launch it and follow the on-screen instructions to configure your keyboard's lighting effects, macros, and key assignments.
How To Fix If Logitech G915 No Connect?
Numerous methods are available to resolve the Logitech G915 Bluetooth not pairing or connecting issue. So, without further ado, let's get started:
Install the Hardware and Device Troubleshooter.
There is a possibility that there are some hardware issues; consequently, you can run the hardware and device troubleshooter on your Windows 11 PC. So, let us look at how you do it:
To begin, look for and open Troubleshoot.
Afterward, go to Hardware and Devices and press the Run the troubleshooter button.
Then, to debug, follow the on-screen instructions.
Manually enter the pairing number.
When we first link the Bluetooth device, we are given a pairing number filled in automatically. However, input the pairing number manually if you cannot pair your Logitech G915 with your Windows 11 PC.
Use the virtual keyboard with Windows 11 to fill out the pairing number. You'll notice that the keyboard is now connected to your PC. This solution solved the problem for many users. So it would be best if you gave it a shot.
The Bluetooth driver must be updated.
There's a chance that the Bluetooth driver needs to be updated, which is why you're getting this problem. So, keep checking for updates by performing the following steps:
Right-click the Start button and pick Device Manager from the list.
Expand the keyboard tab and then right-click on the Logitech G915 keyboard.
Then, from the menu that appears, select the Update Driver option.
Modify the keyboard settings.
Your keyboard settings are incompatible with the new Logitech G915; thus, adjusting your keyboard settings may resolve the not pairing or connecting issue.
To begin, enter the search bar and look for the Control panel. Then you can open it.
Then, select Devices and Printers. Modify the keyboard settings
Then, from the list, locate and choose your keyboard. Then, right-click on it and choose Properties.
Click over the Services tab, select the Drivers for keyboard, mice, etc. (HID), and save your changes.
Connect your keyboard to another device.
Your device will not work with the Logitech G915; thus, we recommend pairing your keyboard with another device if possible. Many people have stated that when they try to connect this device to another device, they can resolve this issue. So, without further ado, pair this with additional devices if you have them, and it will be even more beneficial if you have another PC.
Try a different USB port.
Have you checked to see if your keyboard is ultimately charged? If not, then double-check and charge it. If your keyboard is not charging correctly, try a different USB port. The USB port you use to set your Logitech G915 keyboard may be damaged.
As a result, we recommend that you charge both the port and your keyboard. Then, connect it to your Windows 11 PC to see if the problem has been resolved, and let us know in the comments section.
Look at Other Bluetooth Devices
Many users have previously claimed that none of their Bluetooth gadgets are connected to their system's PC. As a result, there is a potential that your PC's Bluetooth sensor will become damaged or stop working in that situation.
In that situation, to ensure that the Bluetooth sensor on your PC is operational, you must determine whether or not other devices can connect to your PC. If not, there is a danger that the sensor will become broken or that your Bluetooth driver will become outdated.
Modify power-saving settings
Have you checked to see if your Windows 11 PC's power-saving features are enabled? If not, then you must follow the procedures below to check or alter your PC's power-saving choices. So here are some examples:
To begin, right-click the Windows Start button and select Device Manager.
Then, find and double-click on your Bluetooth keyboard.
The Properties window will then appear; navigate to Power Management.
Uncheck the box. Let the computer turn off this device to save power, then click the OK button to save the settings. Alter the power-saving settings.
So, now that you've turned on/off power saving mode on your PC, connect your keyboard and see whether the Bluetooth not pairing or connecting issue is resolved.
Remove RF Interface
Radiofrequency (RF) interference happens when wireless devices like Wi-Fi routers, microwave ovens, and other 2.4 GHz devices are used close to each other.
Radio waves can't be seen. You won't be able to see this disturbance because of this. The results, on the other hand, are often clear. Things will stop working when you least expect it. You might also hear the sound cut out or stutter occasionally.
One way to solve this problem is to move 802.11 routers and similar devices away from the headset.
Use a Lightspeed Cable Extender.
The other way to move the Lightspeed receiver closer to the headset is to use a USB extension cord. Line-of-sight connections improve the strength of the signal received and make RF interference less of a problem.
Final Words
Connecting your Logitech G915 keyboard is a simple process that can be done either via Bluetooth or Lightspeed connection. Following the step-by-step instructions outlined in this blog post, you can easily connect your keyboard and enjoy its advanced features and sleek design.
Whether you're a casual or professional esports player, the Logitech G915 will elevate your gaming experience to new heights. So don't wait any longer; connect your Logitech G915 keyboard and start gaming like never before!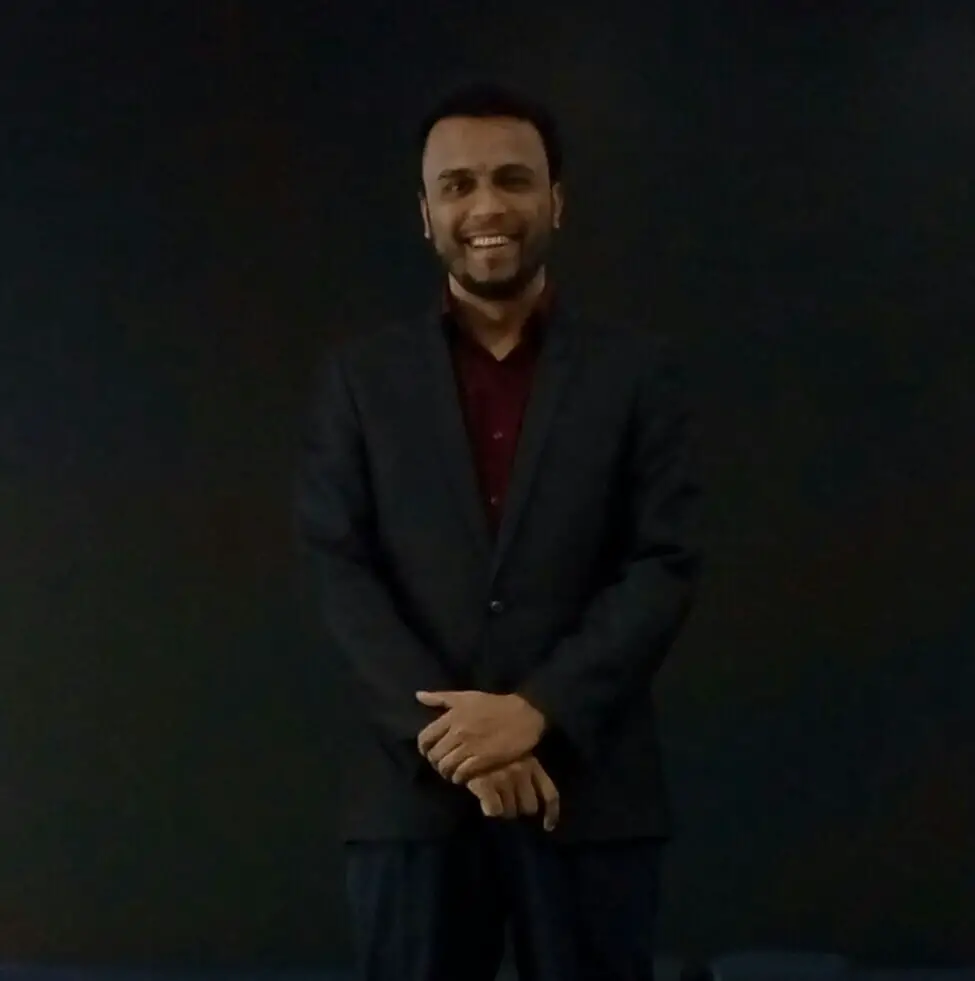 I am a regular user of computer keyboards. For using keyboard face different kinds of problems and also solve it very easily. I love sharing knowledge about keyboards.