Losing a receiver or dongle is pretty common among wireless keyboard users. But does it mean the wireless keyboard becomes useless when you lose the dongle? If you are an HP wireless keyboard user, you are lucky. Read this guide and learn how to connect HP wireless keyboard without a receiver.
HP keyboards support wireless connectivity and Bluetooth wireless, which requires a dongle. So, if you lose the dongle, all you need to do is turn on the Bluetooth feature of your pc and pair it with the wireless keyboard.
How to Connect HP Wireless Keyboard without Receiver
Before connecting HP wireless keyboard without a receiver, you must ensure the pc and keyboard support Bluetooth connection. Here are the steps that you need to do.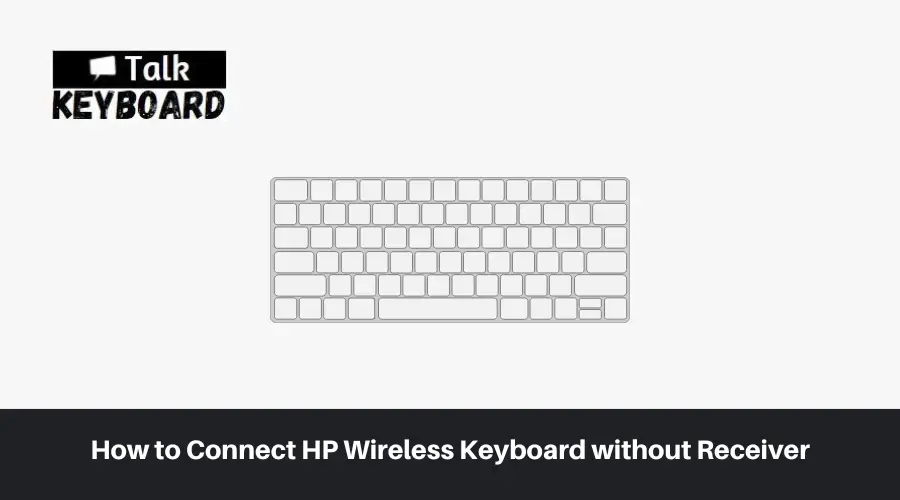 Step 01:
Turn the HP Bluetooth keyboard on. In order to do this:
Look at the back side of the keyboard. You will see a power switch slider.
Slide it to the ON side.
Press the Scroll Lock or Num Lock keys to check whether the keyboard is active.
These buttons will enlighten if the keyboard is turned on.
Moreover, if the keyboards have a charging station, the light might be there instead of the keyboard.
Step 02:
You will set the keyboard to pairing mode in this step. Locate the "Bluetooth", "Pairing", or "Connect" buttons on your HP keyboard. Generally, these buttons are found in Bluetooth-enabled keyboards. You will find them either at the side or bottom of the keyboard.
Press this button and hold it for at least 5 seconds. This way, the pairing mode gets turned on.
In most cases of wireless keyboards, there is a LED light that blinks when the keyboard is ready to be paired with other Bluetooth devices. Once the keyboard pairs with your desktop, the LED turns solid.
Step 03:
Turn your desktop on. Now, hit "Windows Key + I" together. Then go to Devices > Bluetooth & Other Devices or Add Device (For Windows 11)
Now, slide the Bluetooth switch to turn it on. You should skip this step if the Bluetooth is on. Typically, the button seems blue when Bluetooth is turned on.
If your HP keyboard supports "Swift Pairing Technology," a prompt will appear saying whether you want to receive notifications for Swift Pair. If you want to get notifications, select Yes, and you will be redirected to a new window where you have to click Connect. Thus, your keyboard will automatically be connected.
If you don't want notifications, left-click the "+" sign beside the Add Bluetooth option. Next, a pop-up window will come from where you must select Bluetooth. You will see your keyboard there. 
Step 04:
Now, initiate pairing when your HP keyboard appears on your PC. Not finding your keyboard on the PC? Consider following the below steps to fix the issue.
Turn it on and off
Keep the keyboard close to your computer as much as possible. This will ensure a strong connection
The pairing button needs to be pressed again
Once pairing is done successfully, close the window by clicking the Done/Close button. Now, you can start working with your HP wireless keyboard. Remember, if your keyboard has a Pairing/Connect light, it will turn solid.
You may need to follow a few additional steps based on your HP keyboard model. Thankfully, this technique is applicable if your computer has built-in Bluetooth functionalities. Otherwise, using a USB dongle is a must.
Bear in mind all HP portable keyboard models feature wireless and Bluetooth technology. As a result, before trying the steps, check the specifications.
How to Use a Micro USB to Connect an HP Wireless Keyboard
This process is also pretty straightforward. It is a method where you will be using wired connectivity. Here are the steps to use a micro-USB to connect an HP wireless keyboard.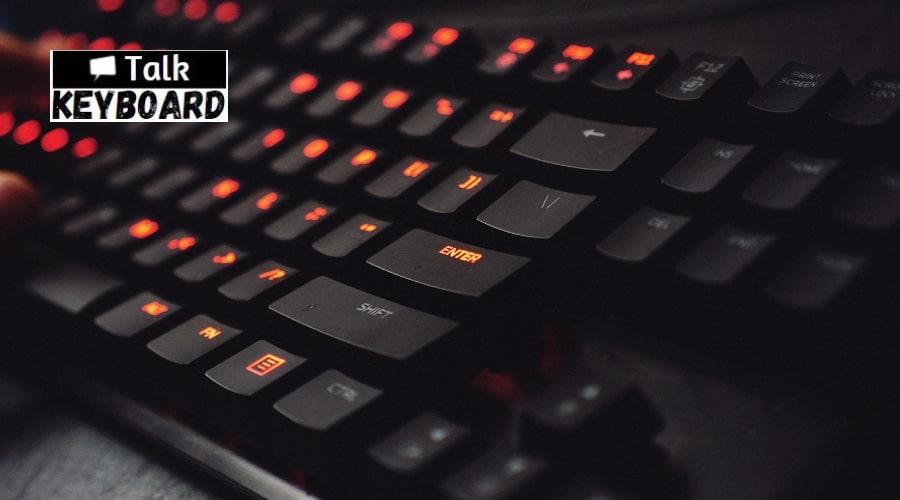 Step 01:
Buy the correct cable based on the keyboards and computer ports. One thing to keep in mind, you can use all micro-USB as adapters within multiple devices. It makes data exchanging and signal transferring easier.
That is why it would always be best to buy a wire that can be used to transmit and charge signals between the computer and keyboard, allowing you to use the cable flexibly.
In this case, remember to check the specifications of the cable. Checking will give you an idea of how the cable works.
Step 02:
After buying the correct cable, the right side of the plug needs to be connected to the keyboard's corresponding port. Then the other side of the PS2 or USB port must be inserted into your desktop. This step relies on your PC's port type.
Important Note:
Turn the keyboard and your PC off before plugging in the wire
Step 03:
Switch the keyboard on. You can do it by sliding or pressing the power button per the HP wireless keyboard model.
Turn your computer on. Press your computer's power button and hold it for 2-3 seconds. When the desktop is turning on, look at the keyboard. If you see some lights blinking, be sure that the wireless keyboard is connected perfectly.
If your keyboard runs with batteries, make sure the keyboard has fresh or new batteries. For damaged or dead batteries, your keyboard will not respond. Then, you will think there is some problem with the keyboard, which is a completely different case.
Summing Up
I explained the process regarding how to connect HP wireless keyboard without a receiver in this guide briefly. Hopefully, you will never face difficulty using your HP wireless keyboard if you accidentally lose the USB receiver or dongle.
While following the mentioned methods, make sure that your computer has incorporated Bluetooth connectivity. Such a feature helps you to connect your keyboard easily. Also, keep the keyboard and computer distance minimal when using Bluetooth to connect the keyboard to the computer.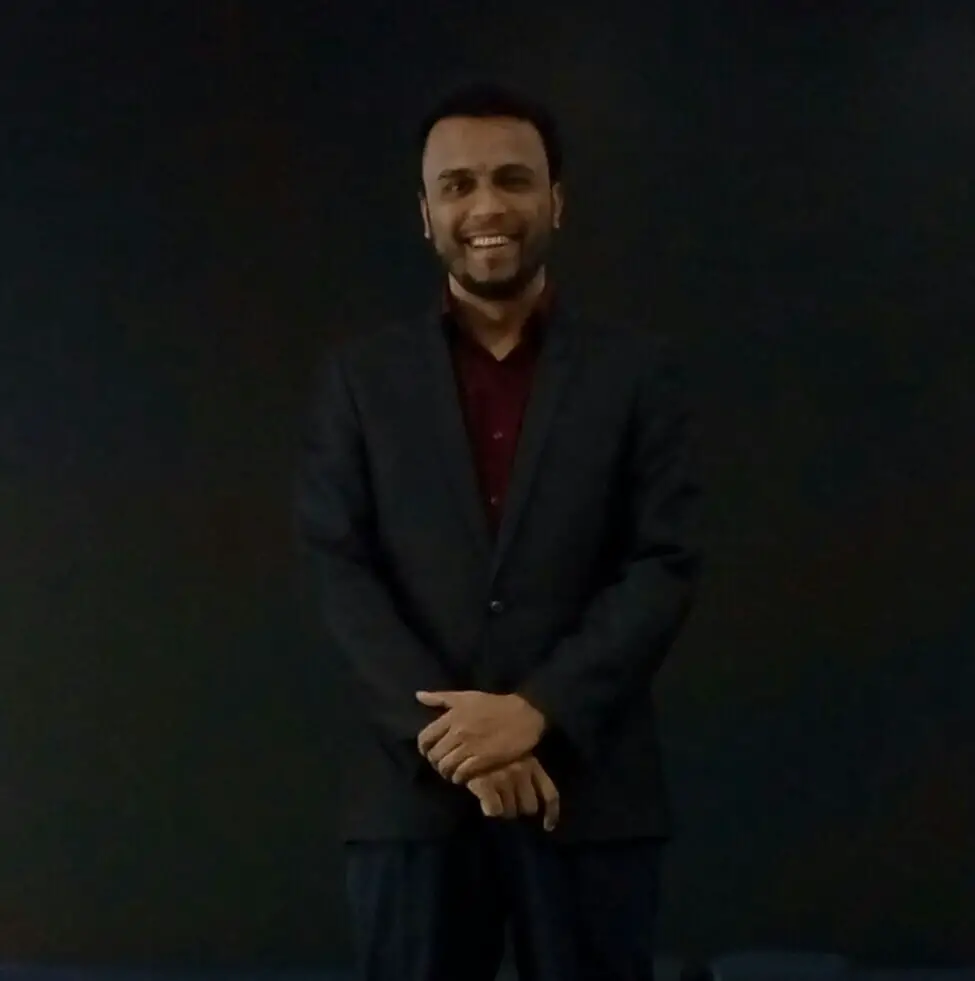 I am a regular user of computer keyboards. For using keyboard face different kinds of problems and also solve it very easily. I love sharing knowledge about keyboards.