Gaming keyboards are known for their flashy designs, customizable RGB lighting, and extra programmable keys. But can they be used for work? The short answer is yes! Many gamers use their gaming keyboards for work tasks like typing and programming.
In this blog post, we'll explore the benefits of using a gaming keyboard for work and the different features that make them an ideal choice for productivity. From customizable keys to ergonomic design, gaming keyboards offer many advantages over traditional office keyboards. We'll also provide tips on choosing the right gaming keyboard for your work needs and optimizing its performance.
So if you're looking to upgrade your work setup with a new keyboard, read on to learn more about the benefits of using a gaming keyboard.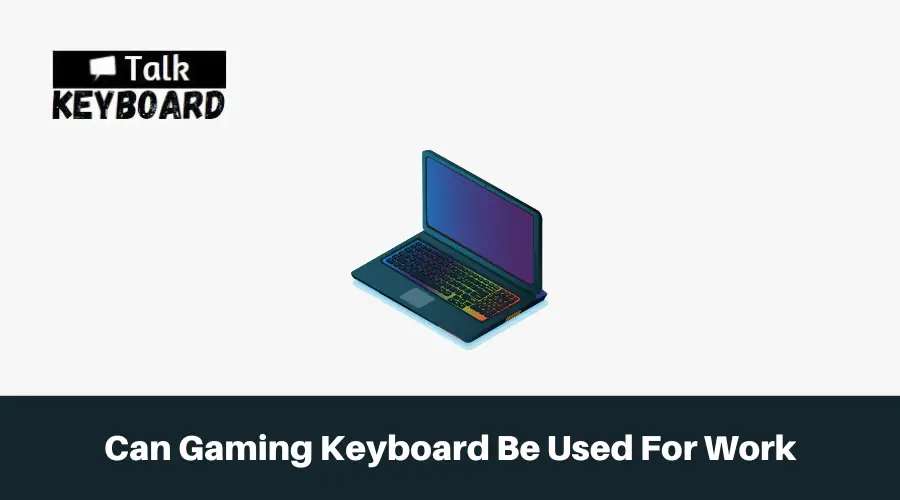 What Is a Gaming Keyboard?
Gaming keyboards are keyboards designed specifically for gaming. Gaming keyboards possess several performance features and design attributes that make them especially suitable for gamers. Still, they can also be used for other forms of keyboarding. There are apparent benefits to mechanical keyboards over regular keyboards in gaming.
Features of gaming keyboard
Gaming keyboards have unique features that make them comfortable and easy to use.
Programmable Keys (Macros)
Those who play video games often and perform repetitive tasks, such as accountants or graphic designers, may benefit from a gaming keyboard. Gaming keyboards feature programmable keys, which are not found on standard keyboards.
Keyboard shortcuts and macros can be programmed into these keys. Performing various tasks simultaneously with macros is possible because they are pre-recorded keyboard sequences.
You must program your gaming keyboard's keys before you can type something like "Hello World.". There are two ways to do this.
First, you can use the software that comes with your keyboard. Even though you are limited to the functions your keyboard offers, it is the easiest way to program the keys. Alternatively, you can use free macro programming software. You can program each key to execute a keyboard shortcut or macro using this method.
Keyboard Backlighting
It is common for gamers to play in the dark. An excellent gaming keyboard is essential if the game requires a lot of concentration. Regarding gaming keyboards, backlighting is the most crucial factor to consider.
It is essential to have backlighting on gaming keyboards so you can see the keys you need to press even in the dark. Looking away from the screen is the only way to know what you're pressing.  If you have backlighting, you should be able to see the keys quickly, even when you can't take your eyes off the screen.
Design And Looks
A variety of factors influence gaming keyboards. Aesthetics, key feel, and finish quality are some factors to consider.
There is a lot of competition in the gaming keyboard market. You should test a gaming keyboard before you buy it if you're a gaming enthusiast.  Gaming keyboards have the reputation of being a bit more expensive than regular keyboards if you're a gamer.
Gaming keyboards often have different shapes than regular keyboards. Slimmer shapes and more programmable keys allow for greater control over games.
Gaming keyboards can be designed for a specific game, or they can be minimalist keyboards.
A gamer usually chooses a gaming keyboard to improve their gaming experience. A keyboard can give a gamer more control over the game.
The gaming keyboards are worth the money considering their looks, durability, and performance.
A Quick Response Time
A gaming keyboard's response time is one of its most essential features. A gaming keyboard with a response time of 1 ms is almost universal. Once a key is pressed, the keyboard takes a certain amount of time to register the action.
Depending on the gaming keyboard, the computer takes different amounts of time to register the key. The computer records keys based on how quickly the keyboard responds.
Anti Ghosting
Most people only think about anti-ghosting once they need it. The regular keyboard does not allow you to press multiple keys simultaneously. Using an anti-ghosting keyboard, you can press multiple keys simultaneously and have them recognized as one keystroke.
You can move forward, backward, right, and left by pressing the W, A, S, and D keys simultaneously on your keyboard. When anti-ghosting is absent, you will move forward, backward, or sideways.
Consistency Of Keypresses
Gaming relies heavily on keypress consistency. Gaming keyboards differ in their actuation force from regular keyboards. Gaming keyboards have a snappier and more consistent actuation than regular ones. Competitive games benefit from this.
Longevity
Keyboards made of plastic can withstand 6-7 million keystrokes. However, the keys on a gaming keyboard are metal and can last 10 million keystrokes.
Providing Comfort And Functionality
Gamers need to have a keyboard that is comfortable and functional. Unlike regular keyboards, they are ideal for gamers. A low actuation point makes typing on these keyboards more accessible and responsive.
Mechanical switches also ensure the experience is as quiet as possible. The actuation noise from keyboards can be distracting for gamers focused on playing games.
A gaming keyboard is also more functional than a regular keyboard. The keyboard is larger and has a higher sensitivity. Compared to a regular keyboard, it has a lot of features.
The buttons have a lot of functionality. Many buttons can be customized to perform tasks faster than a regular keyboard. As a result, gaming keyboards are an ideal peripheral for competitive gamers.
Can I Use A Gaming Keyboard For Work?
Gaming keyboards are excellent for gaming but can also be used for work! Some people prefer gaming keyboards for work since they provide quick access to all the necessary functions.
You can use them for anything from gaming to typing long documents. Additionally, they have ergonomic features that will relieve your hands of a lot of pain!
What Are The Advantages Of Using A Gaming Keyboard In Work?
Gaming keyboards are surprisingly complex devices. Most games have extra keys and buttons, some of which have specific functions. Gaming keyboards are more advanced than regular keyboards and are available from many brands.
Gaming keyboards often feature tactile switches, ergonomic designs, and high-end features to make gaming more enjoyable and straightforward. Using special software, gamers can customize their keyboard's lighting effects, macros, and even the timing of their keys to improve their gameplay. A shortcut key can take a screenshot, switch weapons, or play a game with an additional key.
But What Are The Disadvantages Of Using Gaming Keyboards In Work?
Gaming keyboards have a few drawbacks in terms of daily use. However, you can quickly fix these problems.
Quite Noisy
Compared to traditional rubber keyboards, mechanical keyboards can be louder. It's not a big deal if you work alone at home. Choosing the quieter option in an office or school setting is courteous.
It is possible to overcome this issue using gaming keyboards with noise-reducing switches.
Expenses
It is not uncommon for gaming keyboards to cost more than $100. When you use them consistently, they can last for many years, but if this is the only keyboard you use, they may only last for a short time. A cheap, functional keyboard is a good investment for daily use.
FAQ
Are Gaming Keyboards Ok For Typing?
Yes, gaming keyboards are ok for typing. A gaming keyboard is designed with features that make it particularly suited to gamers. However, its use is not limited to gaming alone – gaming keyboards can improve your typing speed and efficiency for any typing.
What Is The Difference Between A Gaming Keyboard And Pc Keyboard?
Gaming keyboards differ primarily in whether they are mechanical or not. When gaming, mechanical keyboards provide gamers with more precision and speed. Keystrokes are registered by only pressing the switches halfway on mechanical keyboards, which are slick and easier to use.
Are gaming keyboards mechanical?
It is only sometimes the case that gaming keyboards are mechanical. Gaming keyboards on a budget are membrane keyboards. There are mechanical feel gaming keyboards in the mid-budget segment, which are membrane keyboards with a mechanical feel. Mechanical gaming keyboards are comparatively more expensive.
Final Thoughts
It is possible to use gaming keyboards for work purposes. A gaming keyboard can improve a professional's productivity and overall typing experience.  A gaming keyboard's customizable keys and ergonomic design make it ideal for those who spend long hours in front of the computer.
Gaming keyboards for work should consider factors such as key layout, switch type, and additional features such as programmable keys and RGB lighting.  You can maximize your work productivity by selecting the right gaming keyboard. Consider investing in a high-quality gaming keyboard to upgrade your office setup.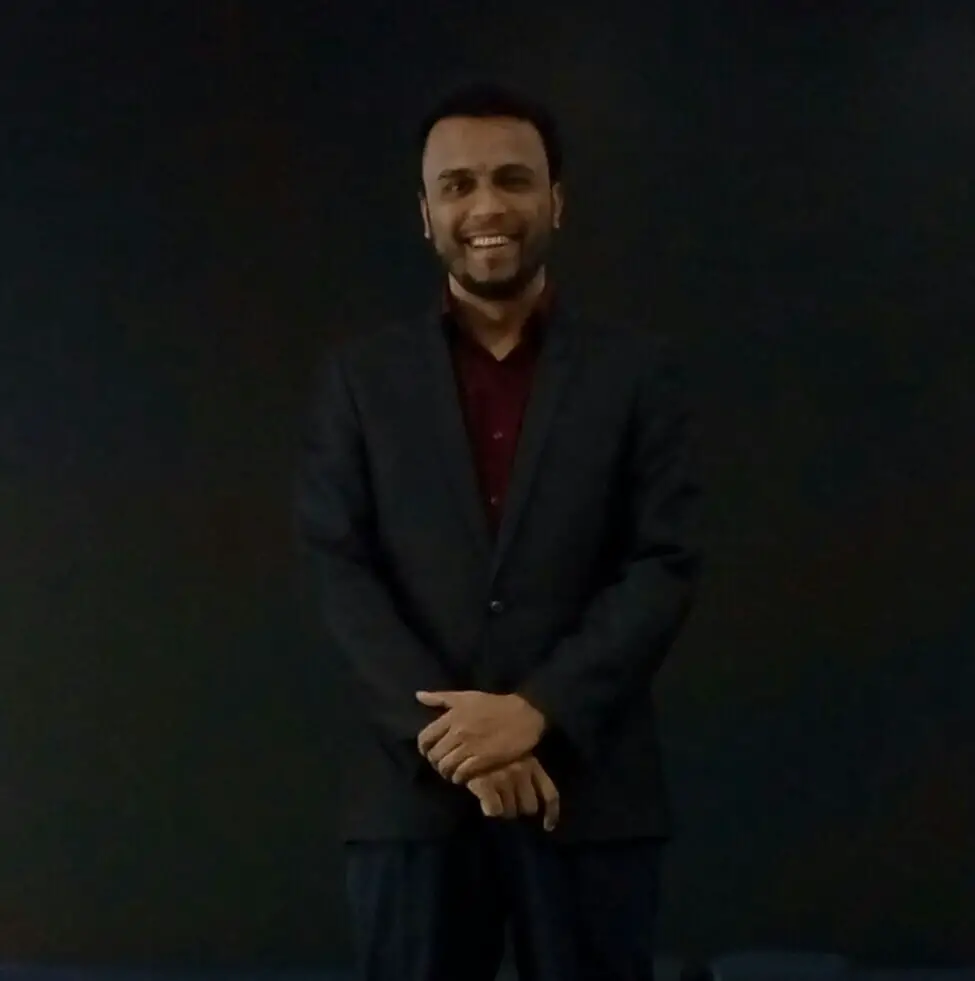 I am a regular user of computer keyboards. For using keyboard face different kinds of problems and also solve it very easily. I love sharing knowledge about keyboards.